According to the Trinity Lofts website, the project is over 85% sold. Availability includes a 533-square-foot 1-bedroom with a 200-square-foot rooftop terrace for $299,900; two 813-square-foot 2-bedroom + den with 101-square-foot balconies for $471,900 and $486,900; and a 1,697-square-foot 2-bedroom + den townhouse, with 582-square-foot-garden, for $804,900.
The building was designed in a collaborative project by Giannone Petricone Associates and Giovanni A. Tassone Architect Inc., both of Toronto.
My July 9 2011 report on the Trinity Lofts project included photos of the condominium site when excavation was still underway, and only a construction crane was visible above the wooden hoarding around the property. Below are several photos showing the project as it progressed.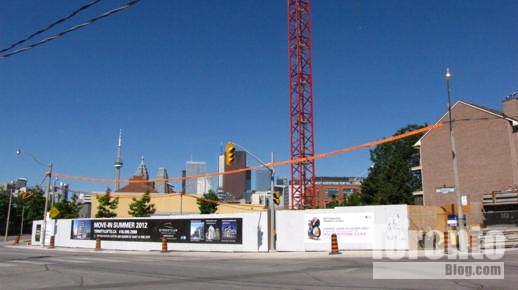 July 1 2011: Looking toward the Trinity Lofts construction site from the southeast, on Eastern Avenue. The CN Tower and downtown skyscrapers are visible in the background.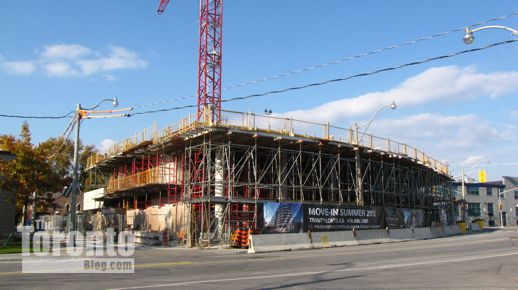 October 30 2011: West view of Trinity Lofts from Eastern Avenue, as construction starts on the third of eight levels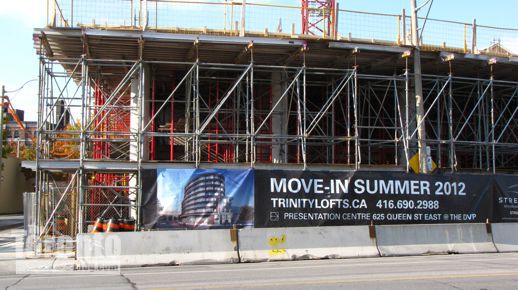 October 30 2011: Move-ins will start a little later than the date promised on the banner, but not by much — unlike many projects that run well over a year behind schedule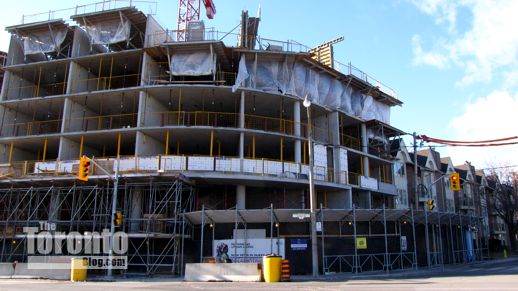 January 7 2012: Construction is starting on the fifth floor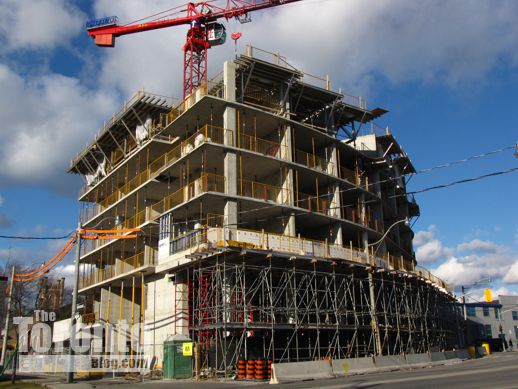 January 7 2012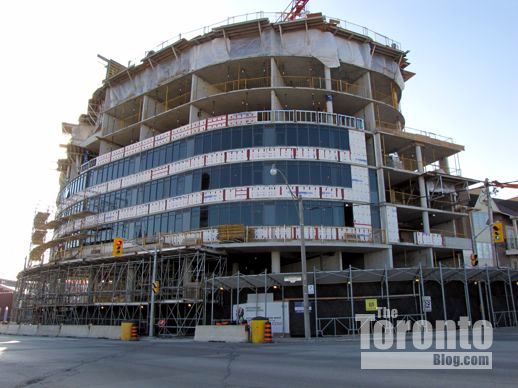 February 20 2012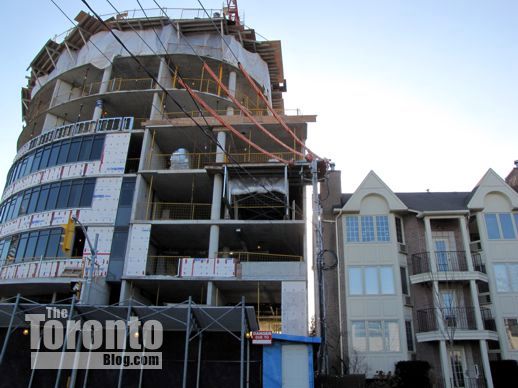 February 20 2012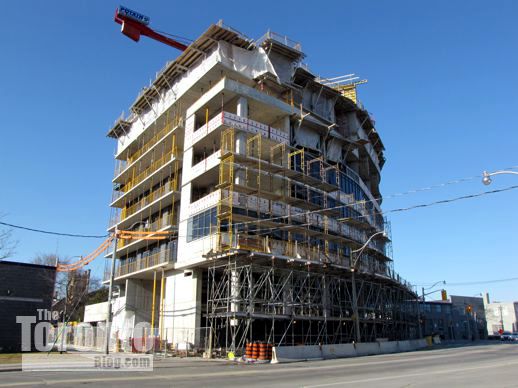 February 20 2012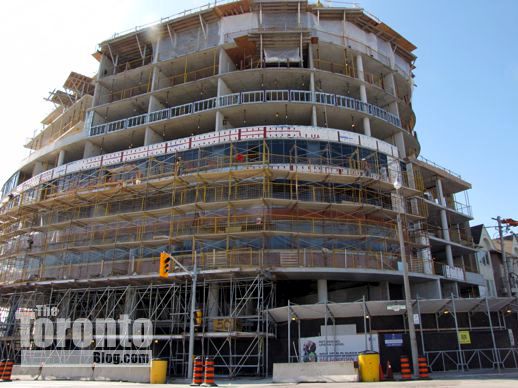 March 14 2012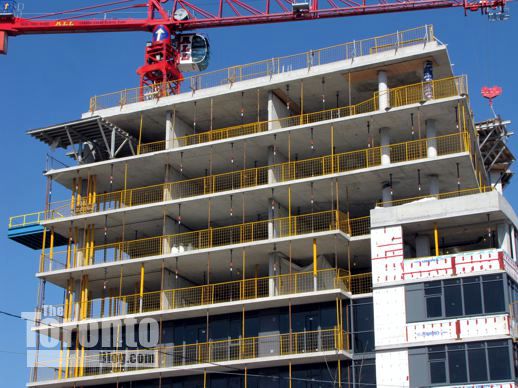 March 14 2012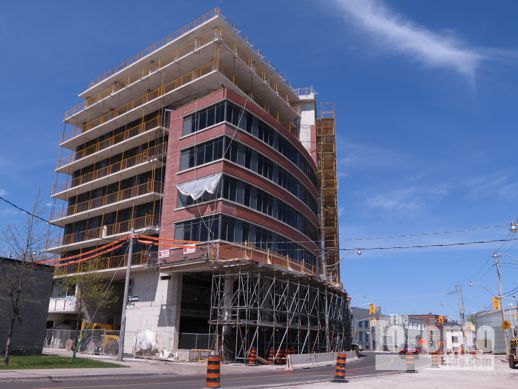 May 6 2012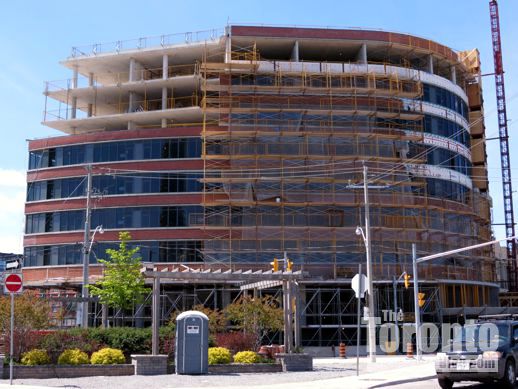 May 6 2012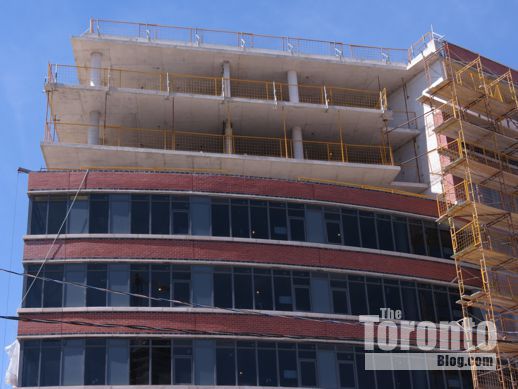 May 6 2012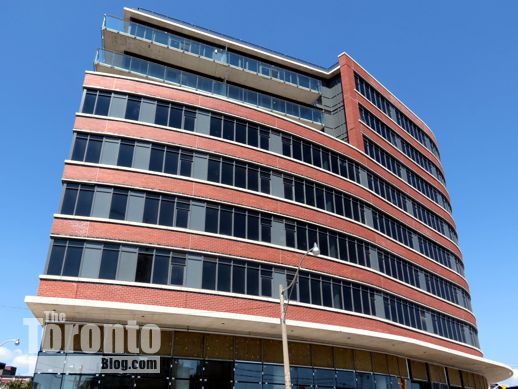 August 22 2012