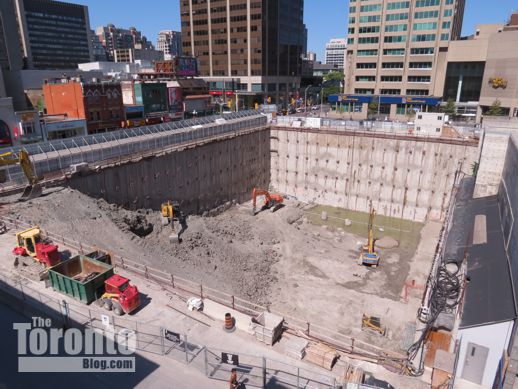 September 1 2012: A new month starts with major excavation work remaining in the southwest third of the One Bloor condo tower construction site
Still digging: People frequently ask me if foundation building work has started yet on the 75-storey One Bloor condo tower. The short answer, "not yet," clearly seems to surprise most, who typically ask in response: "What's taking so long?" I suppose Torontonians are anxious to see a tower finally rise from the site since it has been exactly four years since the retail and restaurant buildings that formerly occupied the block were demolished. People don't seem to like seeing a big empty space at one of the city's prime downtown intersections.
The mixed-use condo and retail building is a project of Great Gulf Homes, and was designed by Hariri Pontarini Architects.
My most recent One Bloor construction update post was published on June 16 2012.
Below is a tower rendering that appears on the One Bloor project website, followed by several more pics I shot of the excavation during the Labour Day Weekend.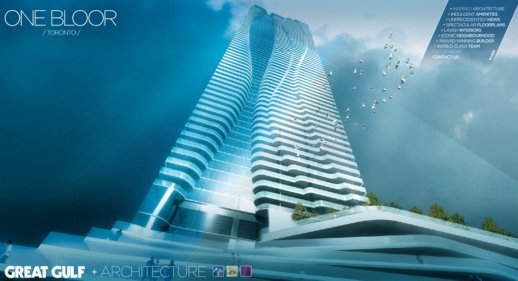 This illustration of the Hariri Pontarini-designed tower appears on the One Bloor website
September 1 2012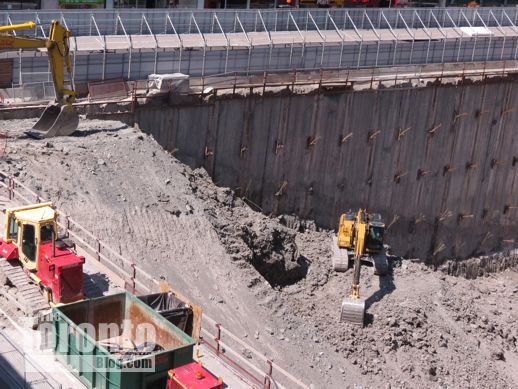 September 1 2012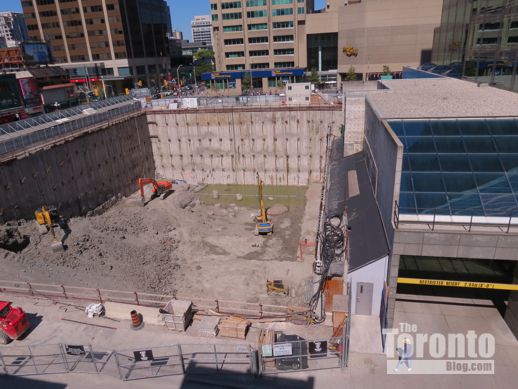 September 1 2012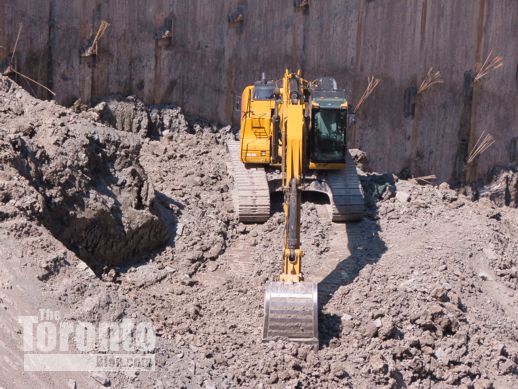 September 1 2012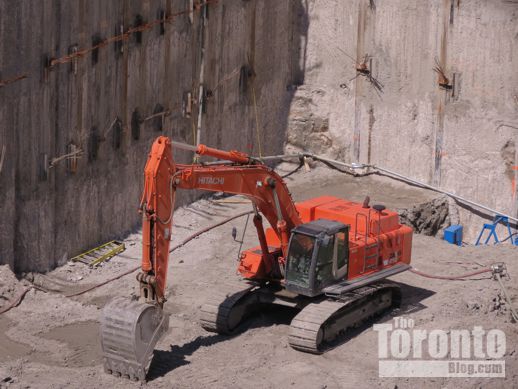 September 1 2012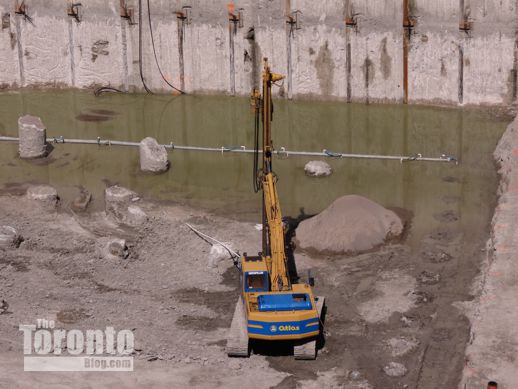 September 1 2012