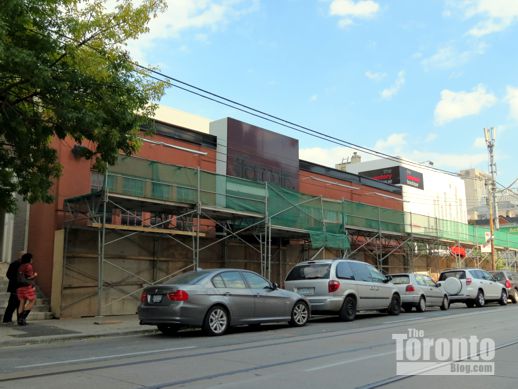 October 4 2012: Hoarding protects the sidewalk alongside the former Entertainment District location of an Alice Fazooli's restaurant at 294 Adelaide Street West …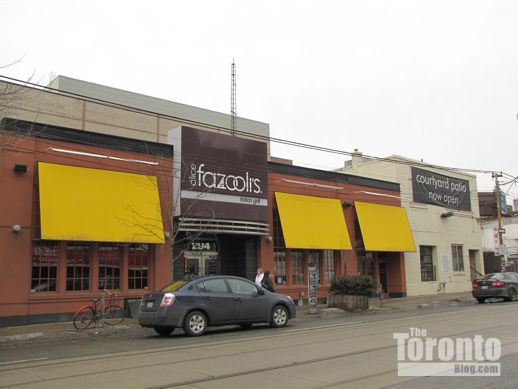 … seen here on February 17 2011 before part of the restaurant building was converted into a presentation centre for The Bond Condominiums tower, which will be built on the site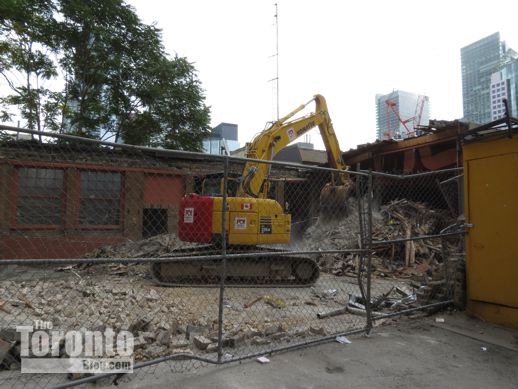 October 1 2012: Demolition of the one-time restaurant building as seen from a parking lot next to the northwest side of the site …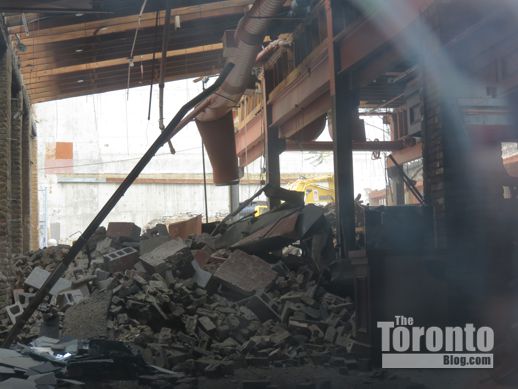 … and through one of the building`s front windows, before the installation of protective hoarding blocked views of demolition work from the street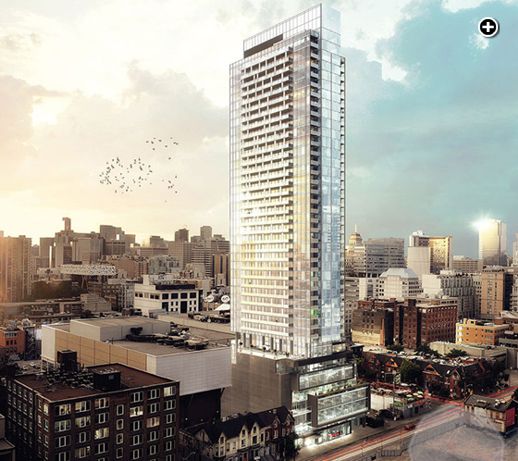 This building illustration appears on The Bond Condominiums website. Click on the image to view the rendering in a larger format.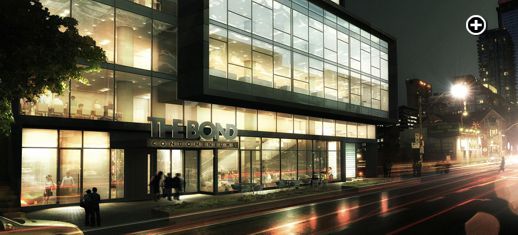 This illustration, also from the project website, depicts a street-level view of The Bond's podium. The building was designed by Toronto's Core Architects Inc. Click on the illustration to view a larger-size image.
Adieu, Alice: I still recall fun times with family and friends at the former Alice Fazooli's restaurant in the Entertainment District nearly a decade ago, so I wasn`t surprised to feel a tad nostalgic when I saw the building being smashed to smithereens this week, clearing the space for construction of a yet another condominium tower.
The once-popular restaurant site at 294 Adelaide Street West is being razed as preliminary construction work kicks off for The Bond Condominiums, a 40-storey condo tower that will take its place. Designed by Toronto's Core Architects, The Bond is a project of Lifetime Developments. It will have 369 condos in studio plus  1-, 2- and 3-bedroom configurations, along with a collection of penthouse suites, an outdoor private terrace, and extensive indoor amenity spaces.
CONTINUED ON PAGE 2