Designed by Peter Clewes of Toronto's architectsAlliance, U Condos is a project of Pemberton Group.
Pemberton recently began accepting registrations for "The Urban Townhome Collection" at U Condos, which features 19 different layouts in a variety of 2-bedroom + den, 3-bedroom, and 3-bedroom + den configurations. The townhomes range in size from 2,350- to 3,288 square feet and offer three separate floors of living space, a rooftop terrace, a below-ground private garage and storage space, and a private elevator.  The project website says prices for the "limited opportunity" townhouses start at a tidy $2.5 million.
Below are some tower and townhome renderings that appear on the U Condos and Urban Townhome Collection websites, followed by a brief slideshow of 10 construction photos I shot today. Full layouts for each of the townhomes, as well as a virtual reality video tour, can be viewed on the project website.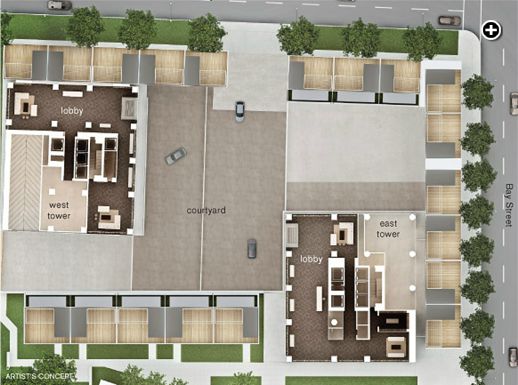 This site plan illustration from the U Condos website shows the location of the east and west towers as well as the 19 townhouses that line the property on three sides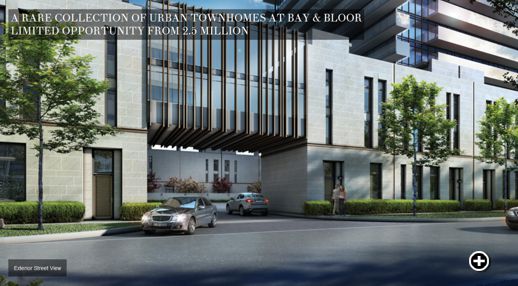 From The Urban Townhome Collection website, an artistic illustration of the townhouse exteriors and the vehicular entrance to the U Condos courtyard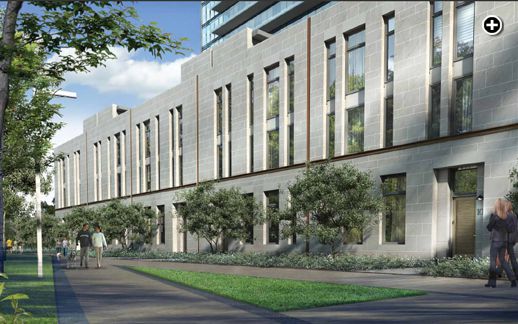 Another website rendering of the townhomes' exterior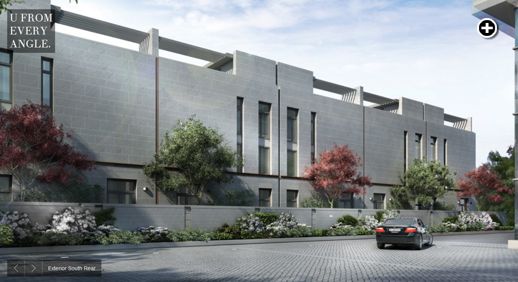 A website illustration of townhomes viewed from the courtyard driveway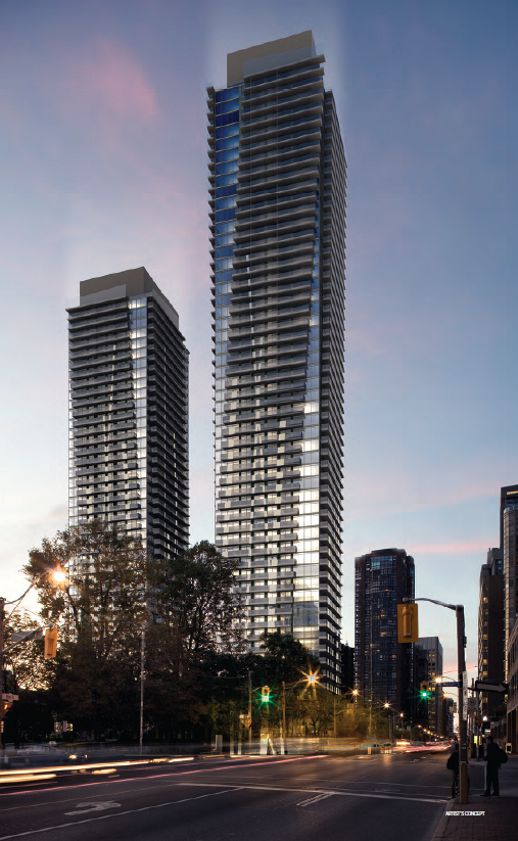 This artistic rendering depicts the two U Condos towers viewed from the southeast at the intersection of Bay Street and St Joseph Street
Above is a slideshow of 10 photos showing U Condos construction on December 6 2012