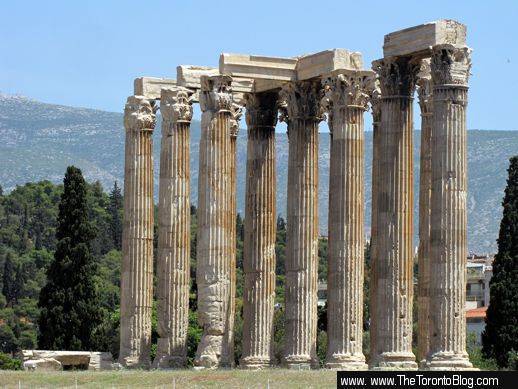 The Temple of Olympian Zeus in Athens
Spring break: Regular readers of TheTorontoBlog.com may have noticed that I haven't posted many updates during the past several weeks. As many of you know, this website is a personal hobby I work on in my spare time — and that's something I haven't had much of lately. Regrettably, I don't have the resources to employ staff or freelance contributors to provide content updates when I'm busy with my day job.
Just wanted to advise that my reporting hiatus will continue for a couple more weeks. I'm taking a break from tracking downtown Toronto tower construction so I can enjoy a change of architectural scenery with a holiday in Greece.
Regular postings will resume in June.
CONTINUED ON PAGE 2