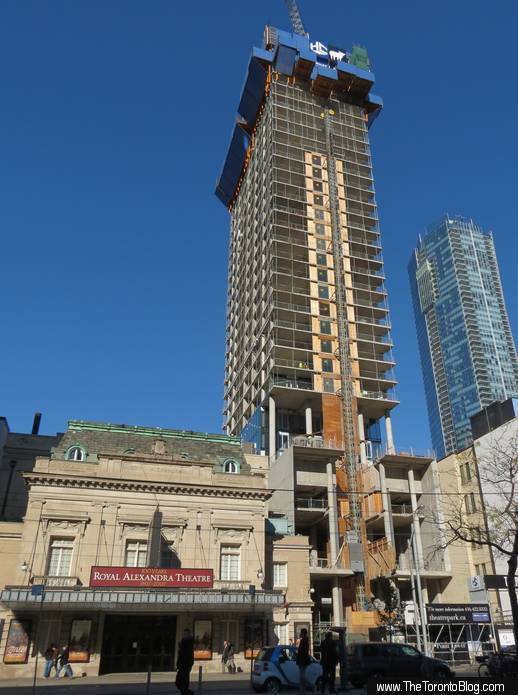 November 14 2013: The Theatre Park condo tower continues its upward climb next door to Toronto's Royal Alexandra Theatre on King Street West
Over 30: The Theatre Park condo tower continues to make its mark on the Entertainment District skyline as construction continues to climb higher above King Street West.
The concrete shell for the tower, which will boast 47 residential floors when finished, is roughly two-thirds of the way up. Work was underway on the 30th and 31st floors when I passed by late last week, with a new level being poured about every three to four days. Window and cladding installation is nearly complete on floors 7, 8 and 9.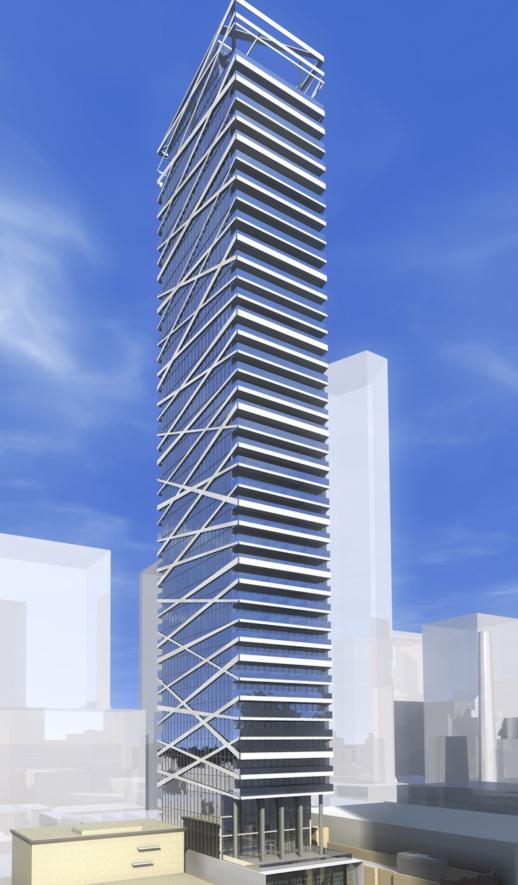 An artistic rendering of the 47-storey Theatre Park condo tower, designed by Toronto's architectsAlliance.
CONTINUED ON PAGE 2