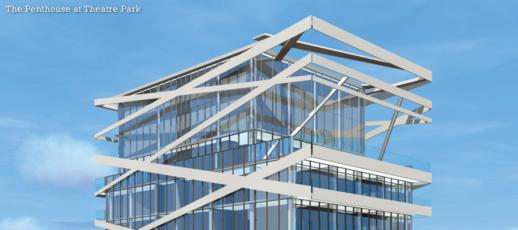 Theatre Park's 47th-floor penthouse suite will boast 3,270 square feet of interior space, with 11 foot ceilings, 3 bedrooms, a library and a den. A 2,026-square-foot outdoor terrace will offer to-die-for views of downtown Toronto.
Designed by architectsAlliance, the tower is soaring skyward on a former parking lot site at 224 King Street West, right next door to Toronto's historic Royal Alexandra Theatre.
The condo building will feature about 240 suites in a variety of floorplans, including 1 bedroom, 1 bedroom + den, 2 bedroom, 2 bedroom + den, and 3 bedroom configurations. A "penthouse collection" offers suites ranging from 850 to 1,360 square feet on floors 36 to 41, while the "sky penthouse collection" includes roomy residences of around 2,000 square feet on floors 42 to 46. The project website indicates that condos in a wide range of sizes are still available for purchase from Brad J. Lamb Realty Inc.
However, the 47th floor penthouse has been sold. This mansion in the sky offers three bedrooms, a library and den in 3,270 spacious square feet of interior living space with lofty 11-foot ceilings. A 2,026-square-foot terrace will wrap around the penthouse pad, presenting spectacular views of downtown Toronto.
Theatre Park is a project of Lamb Development Corp, Niche Development and Harhay Construction Management Ltd.
Below are several construction progress photos I shot last Thursday. Those and additional pictures can be viewed in full-size format in the Theatre Park condos album on thetorontoblog.com's Flickr page.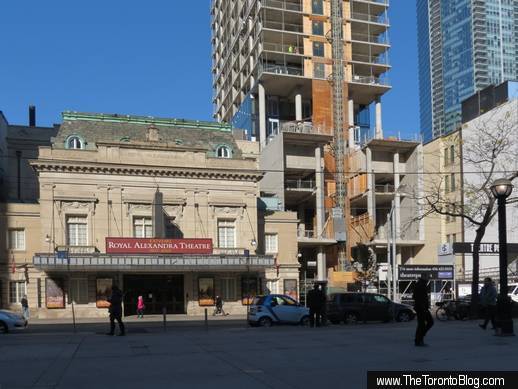 November 14 2013: A view from David Pecaut Square of the Royal Alexandra Theatre and the Theatre Park condo tower on the north side of King Street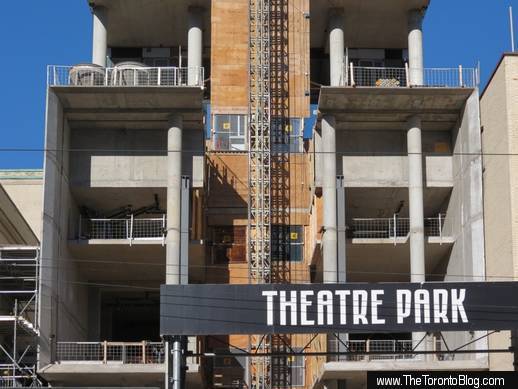 November 14 2013: View of the Theatre Park podium facing King Street West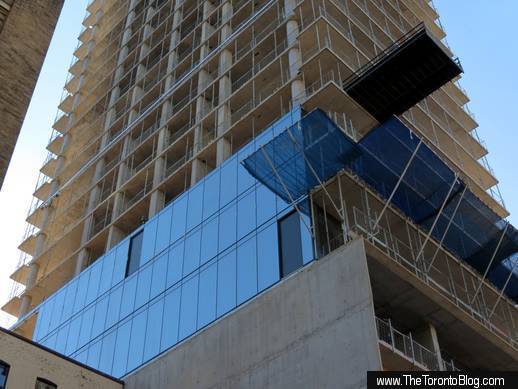 November 14 2013: Windows and cladding have been installed on floors 7-9 so far. This is a view of the tower from the northeast, on Pearl Street.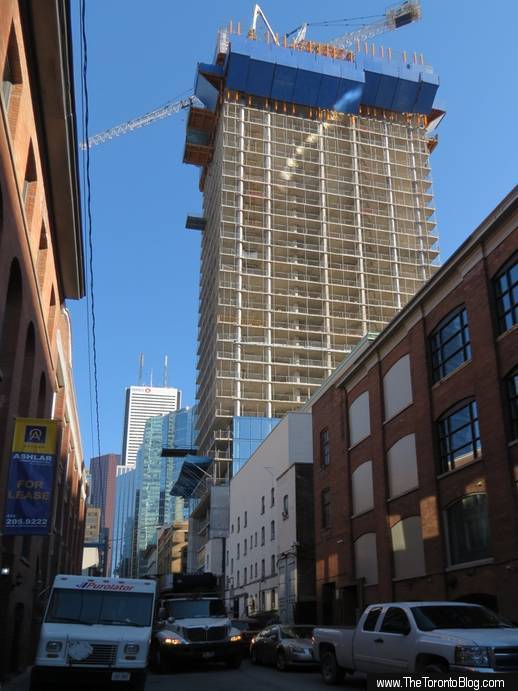 November 14 2013: A view of Theatre Park's construction progress from the west on Pearl Street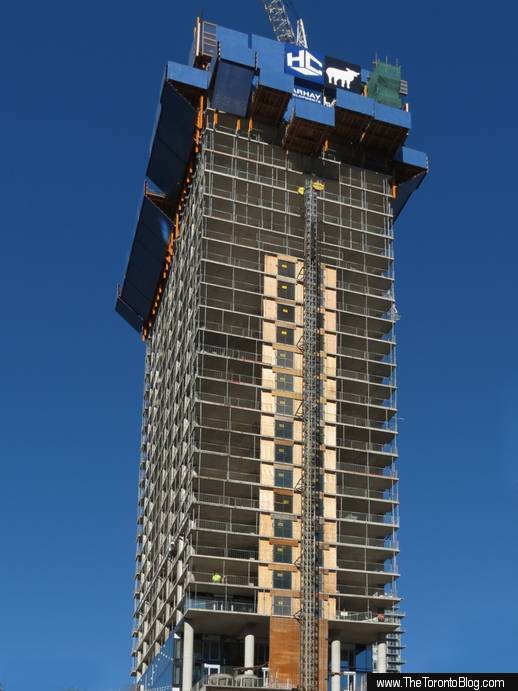 November 14 2013: Work is underway on floor 31. The tower will have 47 residential floors, plus mechanical levels on top.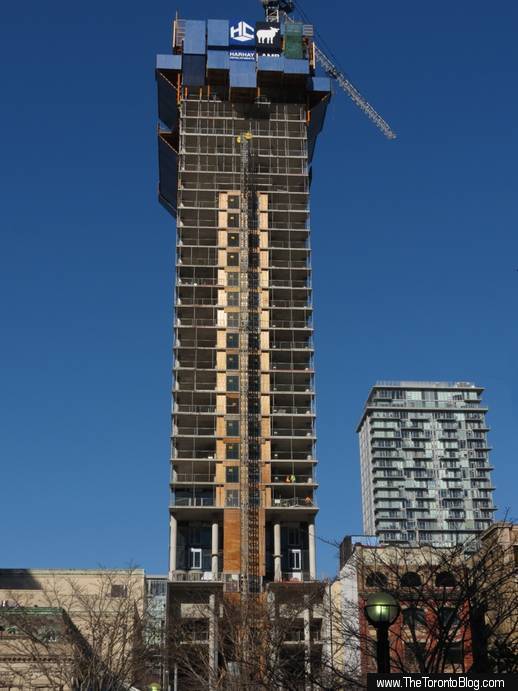 November 14 2013: The south face of Theatre Park, as seen from David Pecaut Square outside Roy Thomson Hall