The King Charlotte condominium is a project of Lamb Development and Niche Development.
Condos sold briskly after the project launched in early 2011; however, signs on the construction site hoarding indicate that 2- and 3-bedroom units are still available. Prices start at $399,900. 
My April 2 2011 post included a description of the King Charlotte project and photos of the building site and surrounding area, while my October 26 2012 post featured photos of demolition activity on the development property.
Below are two photos showing excavation progress last winter, followed by several more pictures showing how far the construction has progressed as of this week. The King Charlotte Condos album on thetorontoblog.com's Flickr page contains more than two dozen full-size photos of the development site, including pics of the building that occupied the property prior to construction.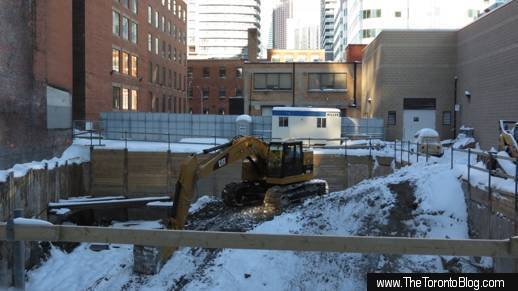 February 9 2013: A view of excavation progress at the King Charlotte condo site at 11 Charlotte Street in the Entertainment District.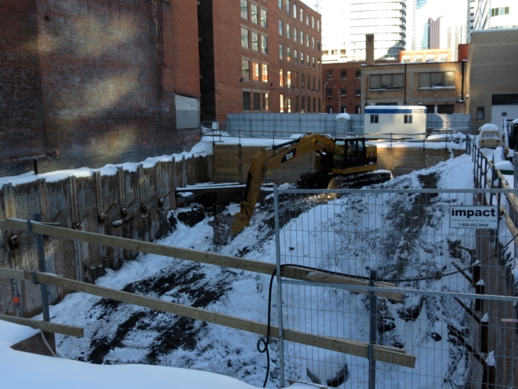 February 9 2013: The excavation will be 13 meters deep. The 4-level underground garage will have 65 parking spaces.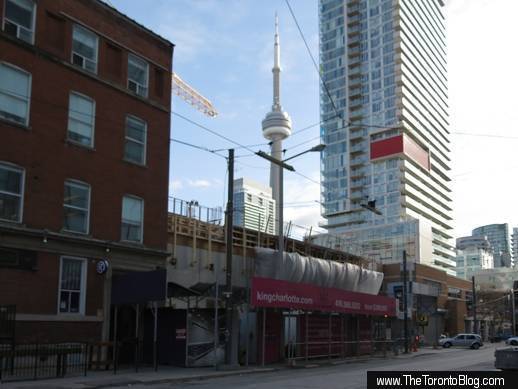 November 28 2013: View of the King Charlotte condo construction from the west side of Charlotte Street.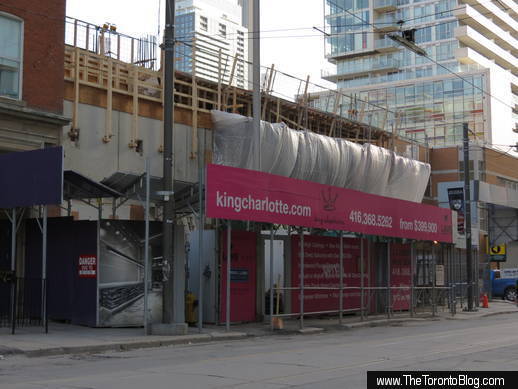 November 28 2013: The building's ground floor will house retail and commercial space. The King Charlotte is situated only a stone's throw away from King Street West, and just a 2-minute walk to Spadina Avenue.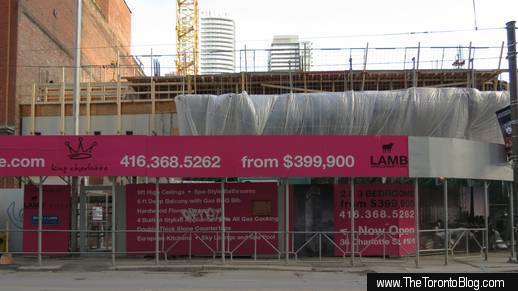 November 28 2013: Two and 3-bedroom suites are still available for purchase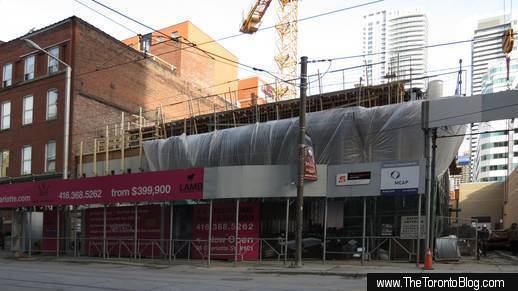 November 28 2013: Construction viewed from the west side of the street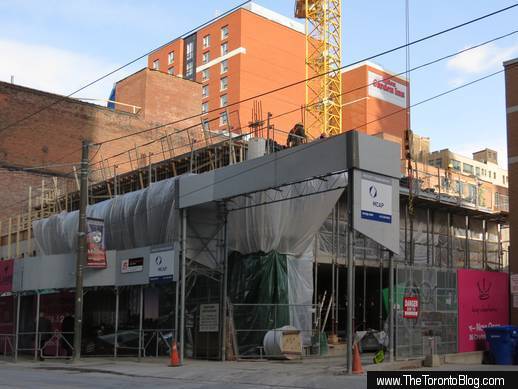 November 28 2013: The condo will rise above neighbours including the Hilton Garden Inn Toronto Downtown (center rear) and the MEC store (formerly called Mountain Equipment Co-Op), a sliver of which is visible at right.