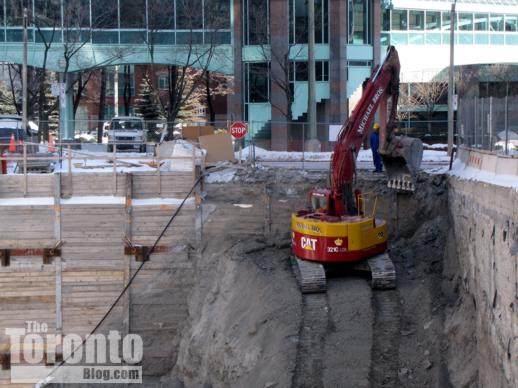 February 8 2011: A Caterpillar 321C excavator digs at the top of a tall pile of earth in the southeast corner of the Couture Condos excavation site on Ted Rogers Way in the Bloor/Jarvis neighbourhood.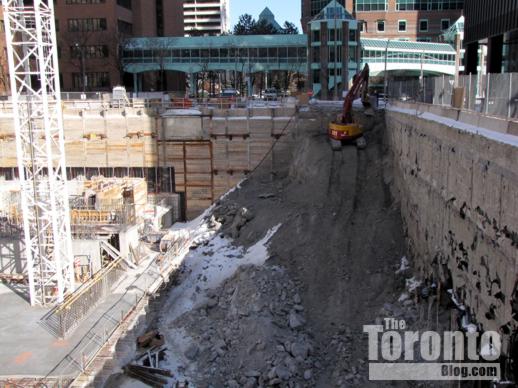 February 8 2011: Foundation construction for the 44-storey condo tower proceeds on the northern two-thirds of the project site while excavation continues on the southern section, next to the X Condos tower.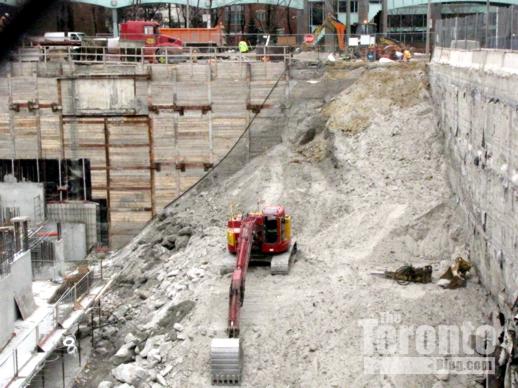 February 16 2011: The huge mound of earth doesn't seem to be getting any smaller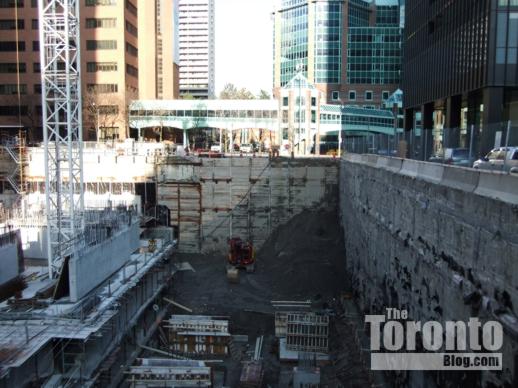 March 16 2011: The pile of earth in the southeast corner has shrunk considerably, and foundation construction has commenced at the southwest corner of the site.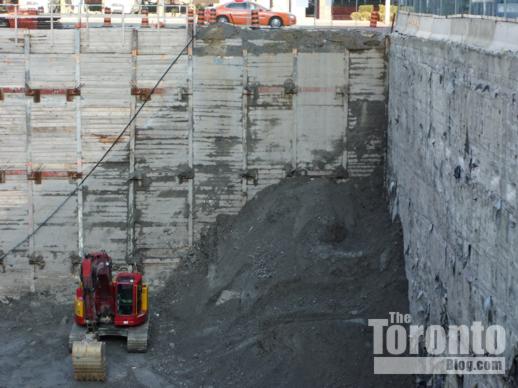 March 16 2011: The Cat excavator sits at the P4 level of the Couture site — the lowest parking level for the highrise condo building.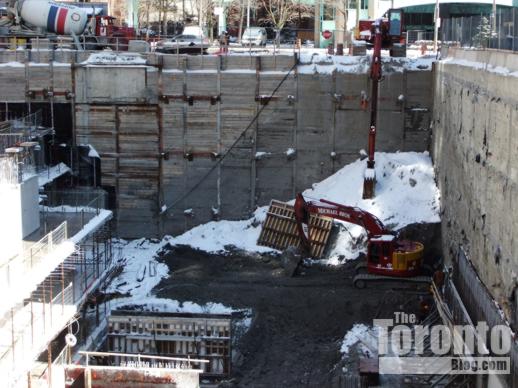 March 24 2011: The Cat excavator gets a helping hand from above the day after a late March snowfall.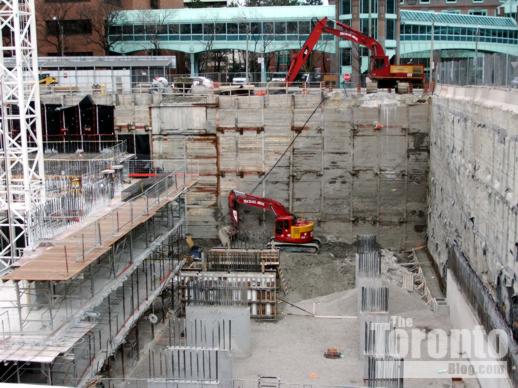 April 2 2011: The excavation is nearly complete in the southeast corner as P4 foundation construction approaches the Cat excavator.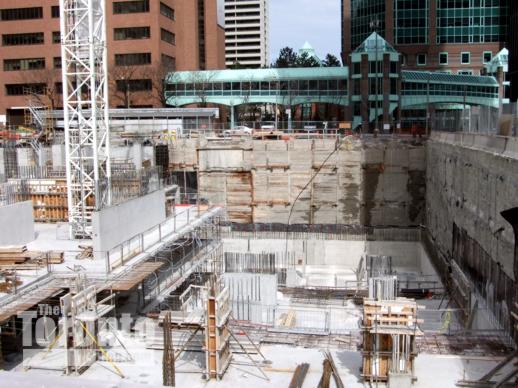 April 22 2011: With the excavation finished in the southeast corner, construction of the rest of the P4 level foundation proceeds quickly.