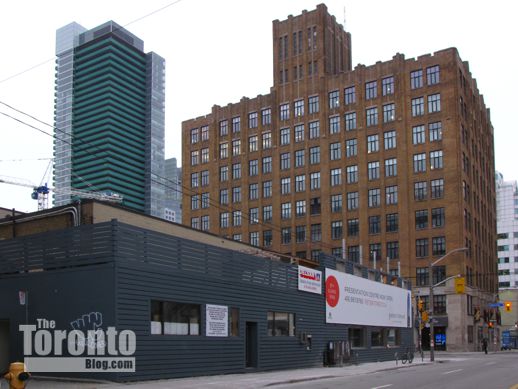 January 30 2012: Three weeks ago, crews were getting set to demolish two low-rise buildings on the northeast corner of Adelaide and Peter Streets …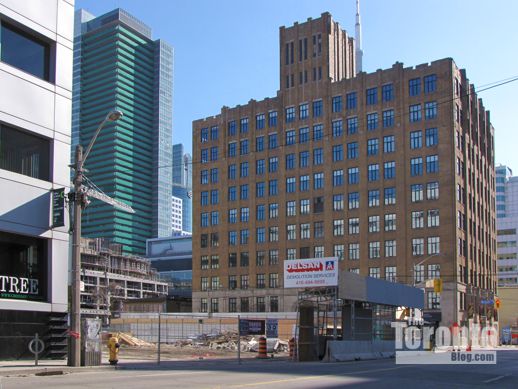 ... and by yesterday, a few piles of broken bricks and rubble were all that remained of the two nightclubs that formerly occupied the site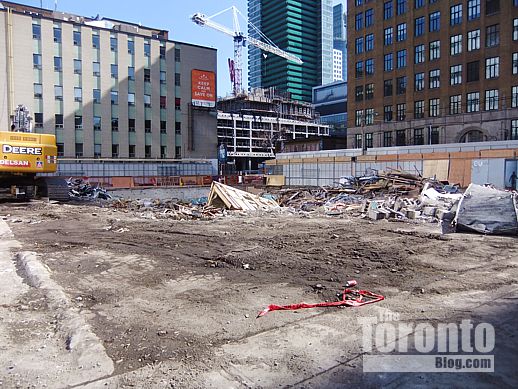 February 20 2012: Southeasterly view of the site from Peter Street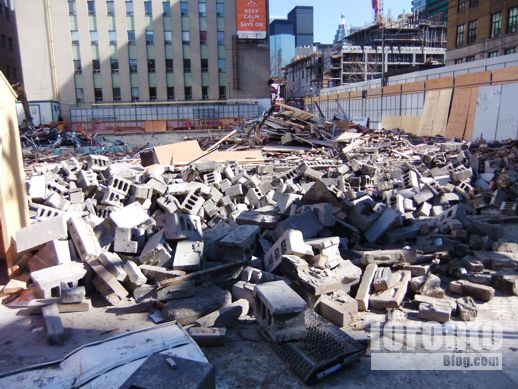 February 20 2012: A heap of bricks and broken concrete blocks on the site of what was once the popular Adelaide Street Pub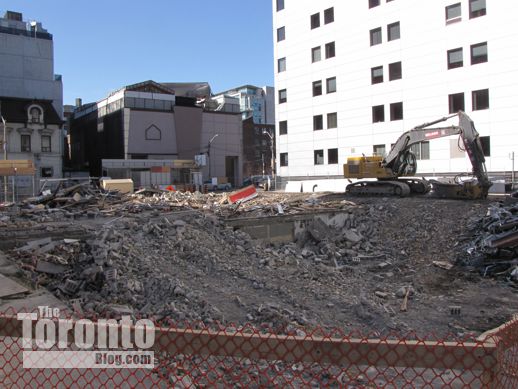 February 20 2012: Looking toward Peter Street from the southeast corner of the property. The Roosevelt Room Supper Club once occupied the 2-storey Art Deco-styled warehouse building that used to stand on this site.

Pub & club get clobbered: Over the years, countless funseekers got smashed during booze-soaked blurs of drinking, dancing and debauchery in the pub and nightclub that occupied two adjacent buildings at the northeast corner of Adelaide and Peter Street in the Entertainment District. This month, it was the buildings' turn to get wrecked.
In January, I noticed signs for Delsan Demolition Services posted on the buildings at 328 – 340 Adelaide Street West, formerly home to the Adelaide Street Pub and the Roosevelt Room Supper Club. Two men wearing hardhats were taking notes as they wandered around the property, no doubt planning how to demolish the two low-rise structures so construction can start on the 40-storey condo tower that will take their place.
CONTINUED ON PAGE 2