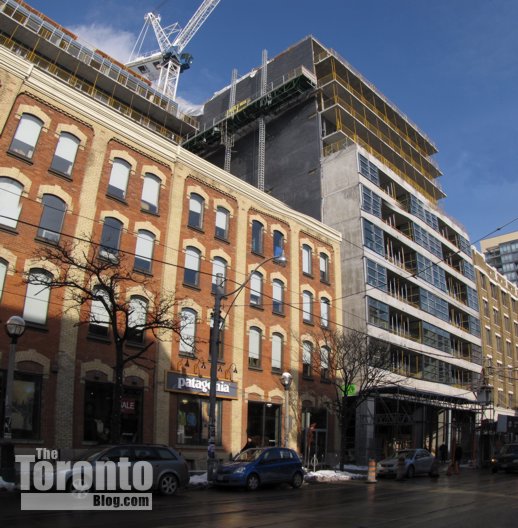 Victory condo construction progress on January 14 2011
Building exterior nearly done: Window, brickwork and balcony installations are giving the exterior of Victory Condos on King Street West a more finished look this week.
The L-shaped, 12-storey building is a project of BLVD Developments. It will feature 175 units, including penthouses with large terraces, 2,500 square feet of retail space on its ground level, and another 3.500 of retail shops accessed by a landscaped walkway at the west side of the property.
The building was designed by Rudy Wallman of Toronto's Wallman Architects.
Below is a series of photos showing construction progress at Victory Condos. There are three shots showing the condo location in 2008 before construction commenced, a picture taken from the CN Tower in November, and several pics from just this past week.