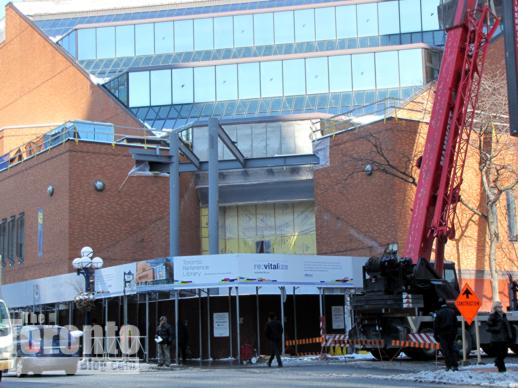 The frame for the Toronto Reference Library's new entrance cube takes shape at the corner of Yonge St. and Asquith Ave. on March 24 2011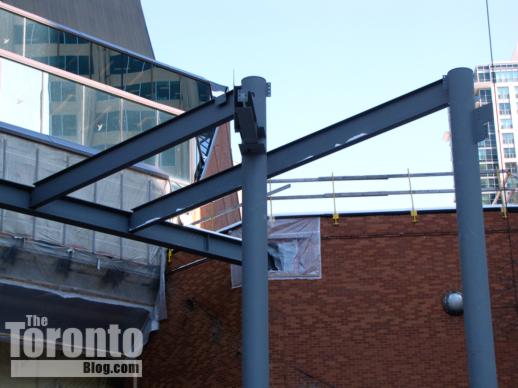 Steel frame installation for the library's dramatic new glass cube entrance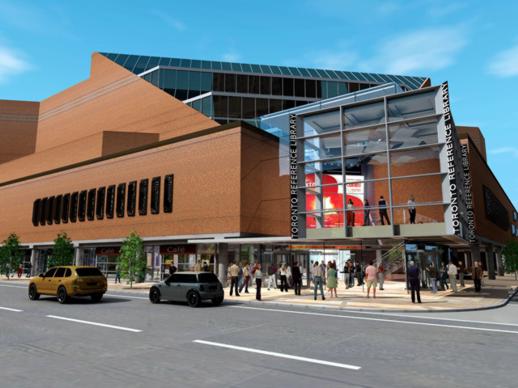 Architectural rendering by Toronto's Moriyama and Teshima shows how the new glass cube entrance and improvements to the building'sYonge Street facade will enhance the library's look and streetscape presence.
Cube construction: External work on the Toronto Reference Library's $34 million revitalization program has become a lot more noticeable now that the building's new entrance is taking shape. Most of the renovation work has been hidden by hoarding for months, and progress on the library's dramatic glass entrance cube at the corner of Yonge Street and Asquith Avenue seemed to be moving at a snail's pace during the winter. But this week crews have been busy building the steel frame for the cube; today, Asquith was closed to vehicular traffic while a crane hoisted steel beams into place. More details about the renovations can be found in my January 17 post about the library's renewal and expansion project. Below are photos from February and from this afternoon showing the ongoing renovation work on the Yonge Street side of the library building.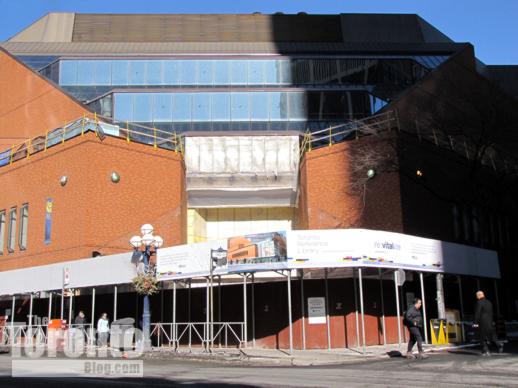 February 23 2011: No sign of progress yet on construction of the new entrance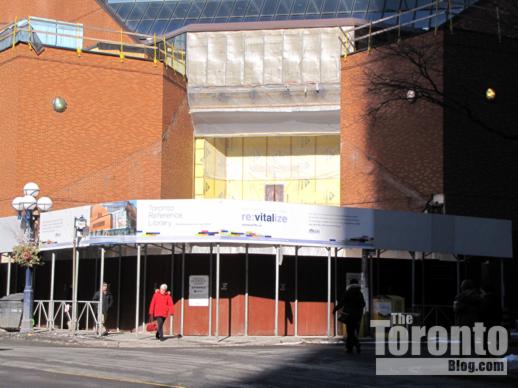 February 23 2011: A three-storey glass cube entrance at this corner will be the star attraction of the library's five-year renewal and expansion project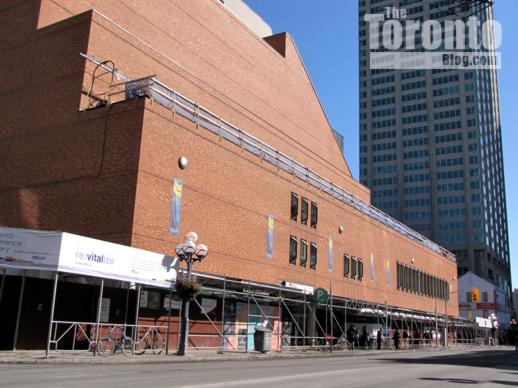 February 23 2011: Hoarding blocks views of street-level renovations to the facade, but work on the3rd-floor roof above Yonge Street is more apparent.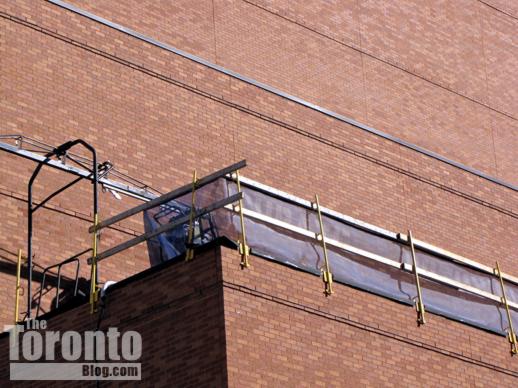 February 23 2011: Renovation activity is taking place along the full length of the narrow third-floor roof on the Reference Library's Yonge Street facade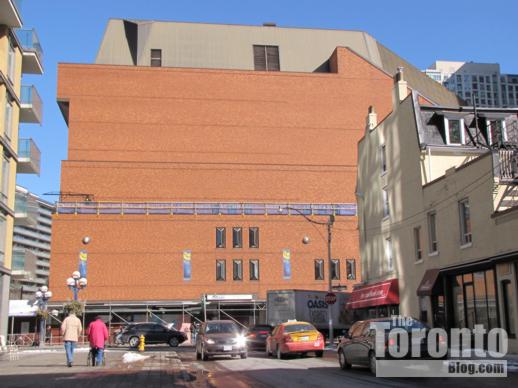 February 23 2011: Yorkville Avenue view of the Toronto Reference Library.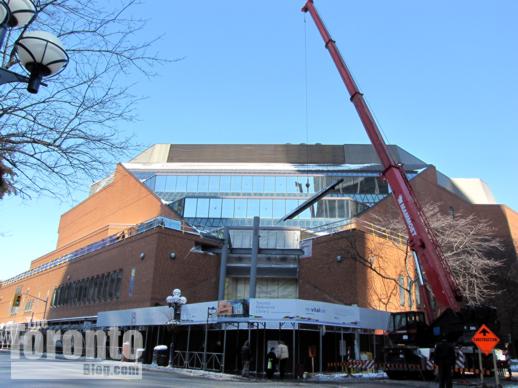 March 24 2011: A crane lifts long steel bars being used to construct the frame for the three-storey entrance cube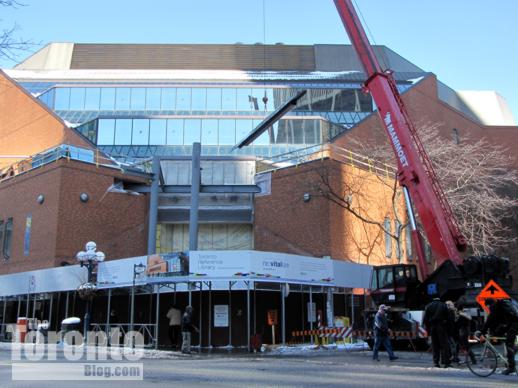 March 24 2011: The new glass entrance and windows along the Yonge Street facade will improve the building's appearance as well as its relation to the streetscape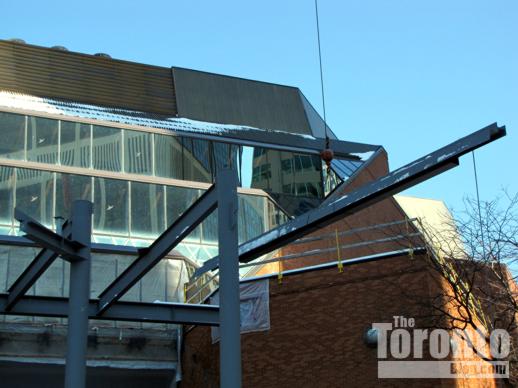 March 24 2011: Sections of the entrance cube's frame are hoisted into place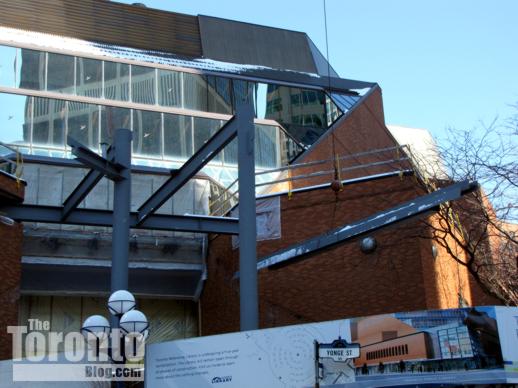 March 24 2011: The steel frames are lowered behind a rendering of the entrance