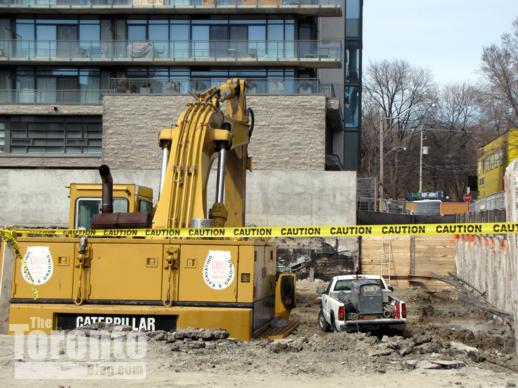 March 29 2011: Excavation at the NE corner of the Fashion House site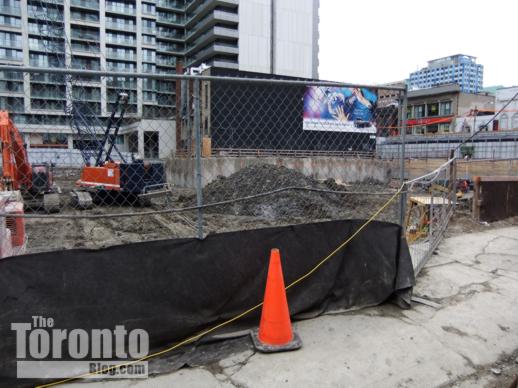 March 22 2011: Motion on Bay apartment tower excavation at Bay & Dundas Streets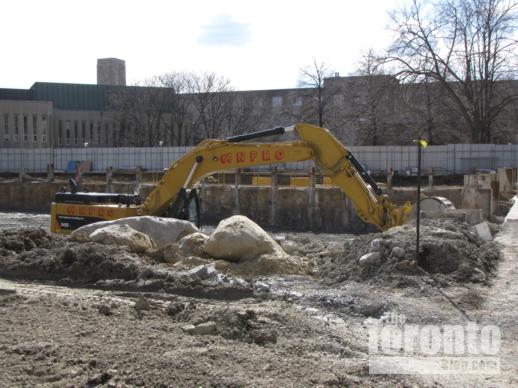 April 1 2011: U Condos condo tower excavation at Bay and St Mary Streets
Digging deeper: Excavations for three new highrise residential buildings are moving steadily along in three different downtown areas.
The digs at Fashion House Condos on King Street West, Motion Apartments on Bay at Dundas, and U Condos on Bay near Yorkville, all are more than one underground level deep at parts of their respective construction sites. But while excavation activity is underway on almost the entire Motion on Bay site, digging is limited to certain perimeter points at Fashion House and U Condos. Pile driving and shoring activity continues at both of those sites, where roughly three-quarters of the ground on each property has yet to be broken.
Below is a series of recent photos showing excavation progress at each building site. To view building renderings and pictures I've published previously, see my January 24 post on Fashion House, my January 29 post for Motion on Bay, and my February 4 and March 18 posts on U Condos.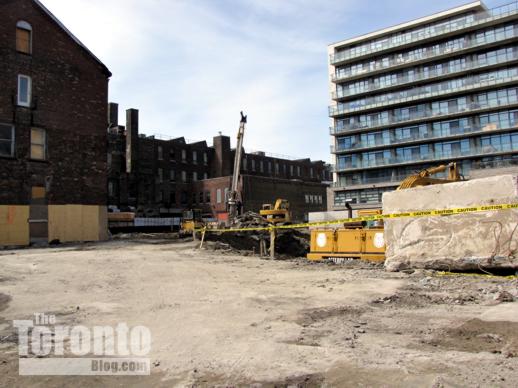 March 29 2011: View from King Street of the Fashion House site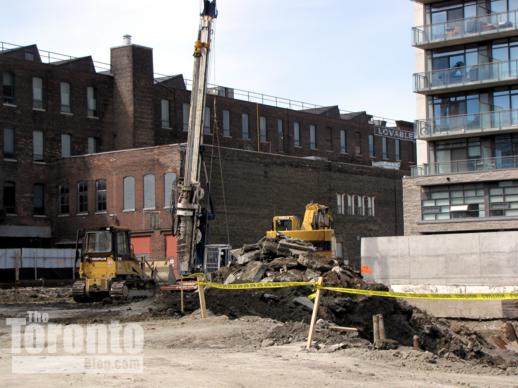 March 29 2011: Activity at the northwest corner of the Fashion House site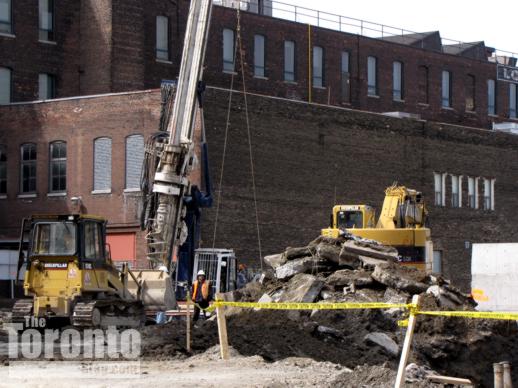 March 29 2011: Activity at the northwest corner of the Fashion House site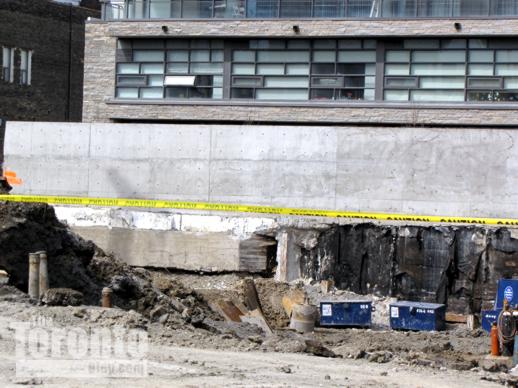 March 29 2011: Excavation at the north side of the Fashion House site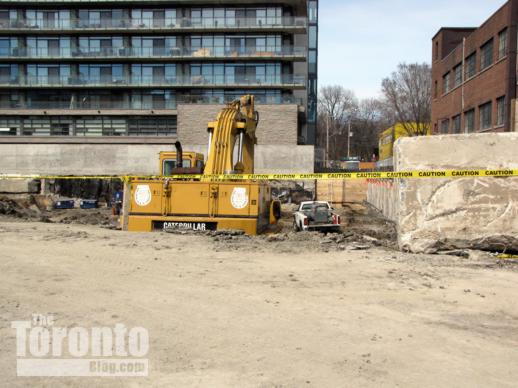 March 29 2011: Activity at the NE corner of the Fashion House site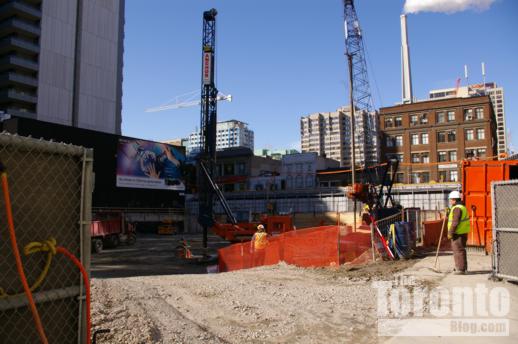 February 15 2011: Northwest view of Motion on Bay excavation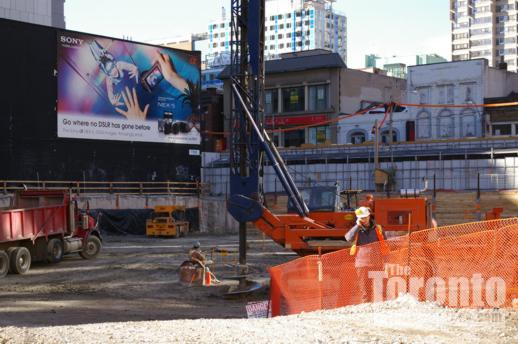 February 15 2011: The north half of the Motion on Bay construction site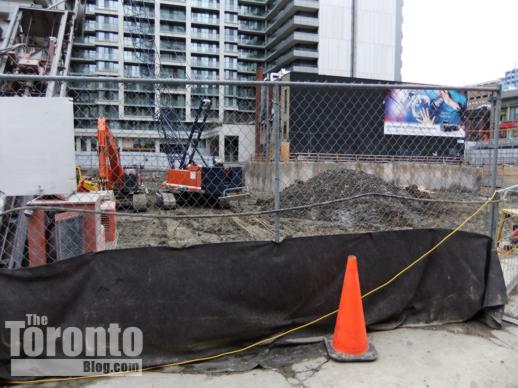 March 22 2011: Excavation activity at the SW corner of the Motion site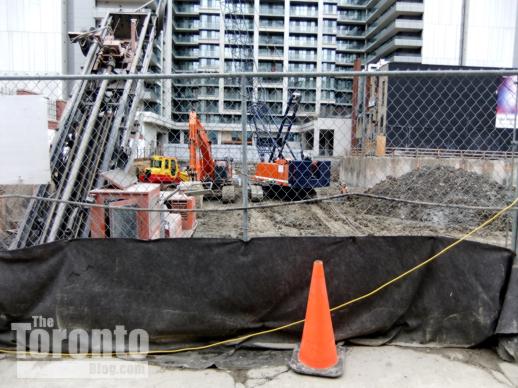 March 22 2011: Shoring and excavation equipment at the Motion site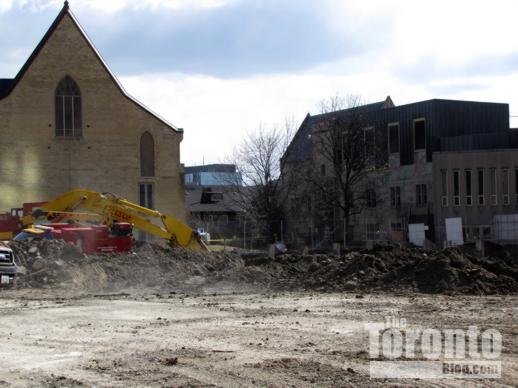 April 1 2011: Digging away at the southwest corner of the U Condos site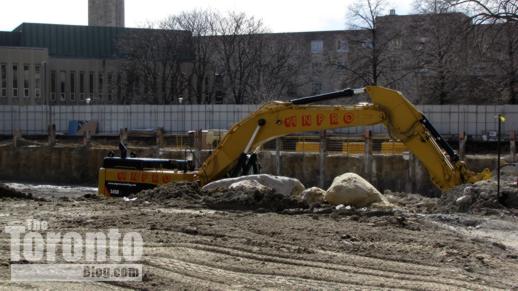 April 1 2011: Excavator digging at the NW corner of the U Condos site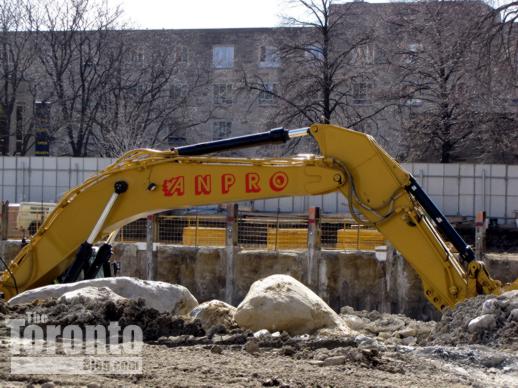 April 1 2011: The dig is more than one level deep at U Condos' western perimeter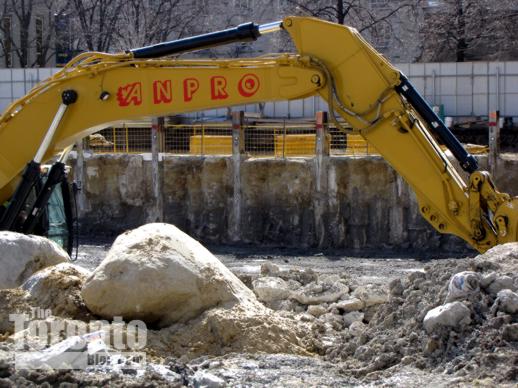 April 1 2011: A closer view of the depth of the excavation at the northwest corner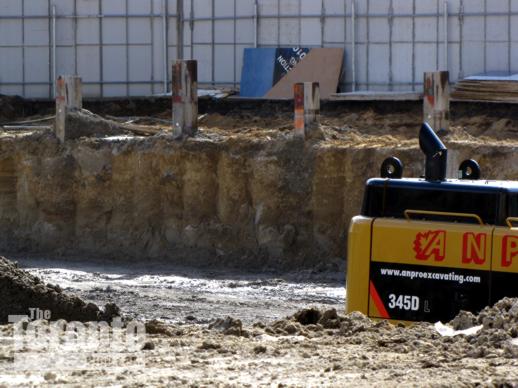 April 1 2011: Excavation depth along the property's western perimeter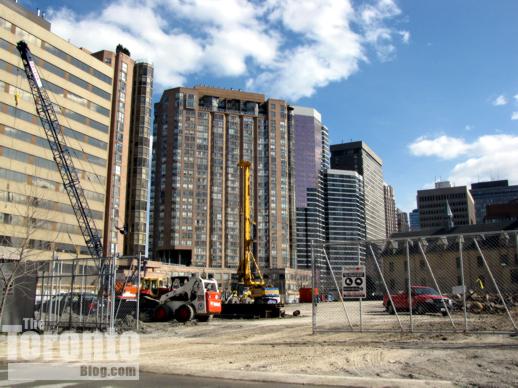 April 1 2011: St Mary Street view of activity at the east end of the site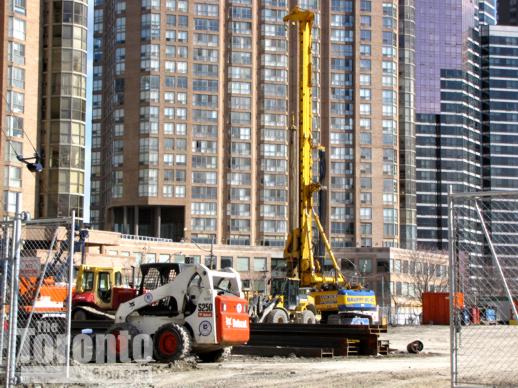 April 1 2011: Preparing the Bay Street side of the site for excavation