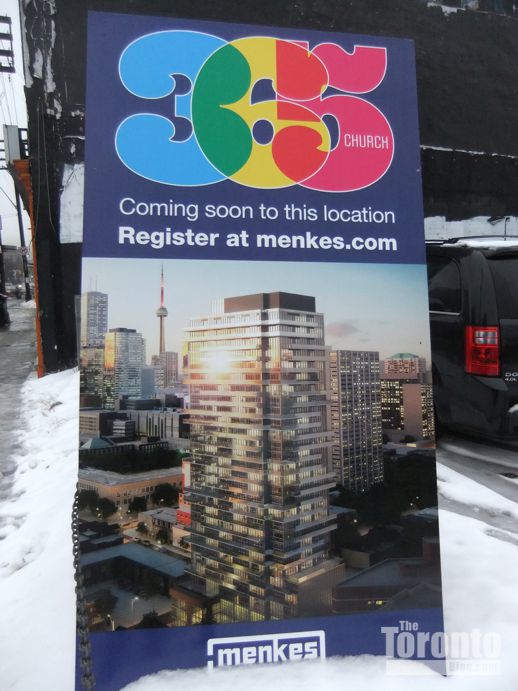 January 28 2013: This sandwich board sign with a rendering of  the forthcoming 365 Church condo by Toronto developer Menkes …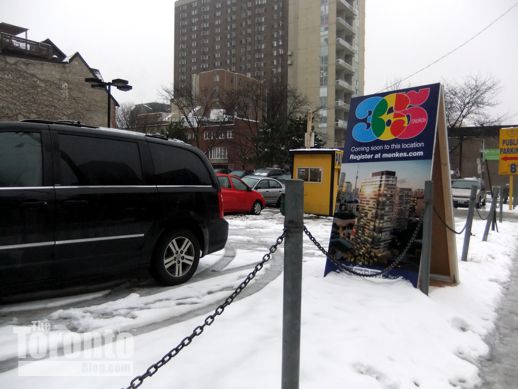 … has appeared on the development site, currently a surface parking lot at the northeast corner of Church & McGill Streets …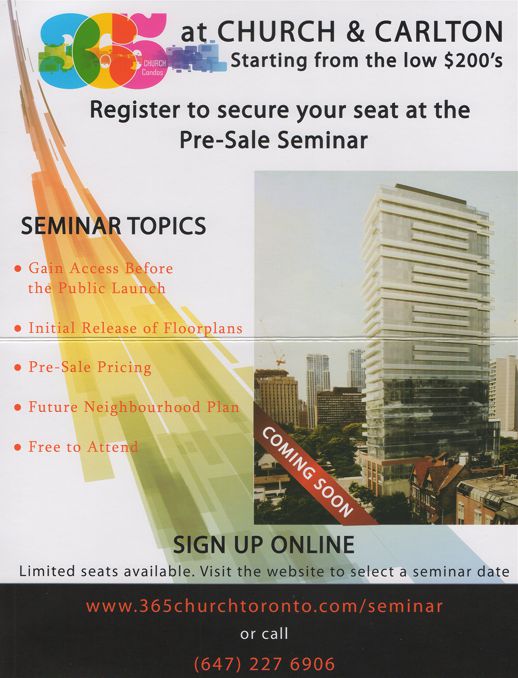 … while this "pre-sale" promotional flyer has been distributed to hundreds of households in the area by a Thornhill, Ont.-based real estate brokerage firm.
Sales launch approaching: Promotional activity has begun to rev up for the 29-storey 365 Church condo tower that will rise in the heart of the McGill Granby Village low-rise neighbourhood near Church & Carlton Streets.
A "coming soon to this location" sandwich board sign, bearing an architectural rendering of the rectangular glass building that Menkes plans to build at 365-375 Church Street, was set up just in the past couple of days in the parking lot that presently occupies most of the development site. And last week, a Thornhill, Ontario real estate brokerage firm distributed flyers promoting a website and "pre-sale seminar" for the 365 Church project to hundreds of households in the surrounding area.
But an official full-scale sales launch for the project could be weeks or even several months away, since a legal proceeding concerning the development is due to be heard by the Ontario Municipal Board (OMB) in mid-March. 
CONTINUED ON PAGE 2