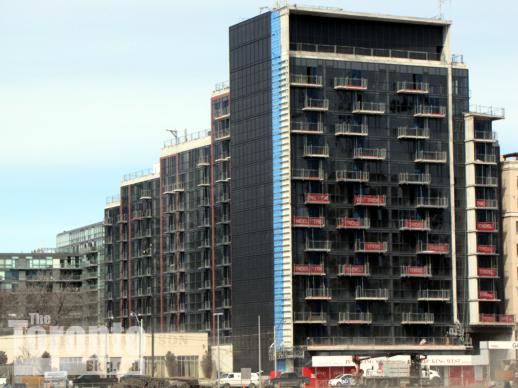 Rêve King West condo construction progress viewed from the Bathurst Street bridge to the southwest on March 29 2011
Nearly finished: January was the last time I was in the vicinity of the Rêve King West condo construction site. At that time, concrete had been poured for all 14 floors of the midrise Tridel condo building, while windows and exterior cladding had been installed on all but the top six storeys. Two construction cranes were still working on site. When I was back in the area at the end of March, I saw that the cranes had been removed from the roof, while almost all windows had been installed. Most of the exterior finish was in place, too. Occupancy is tentatively scheduled for this summer. Most suites have already been sold, but several are still available, at prices ranging from $334,000 for a 1-bedroom with den, to $850,000 for a 1,55-square-foot, 3-bedroom suite with a large terrace. Below are several more pics of the building; earlier construction photos can be viewed in my January 21 2011 post.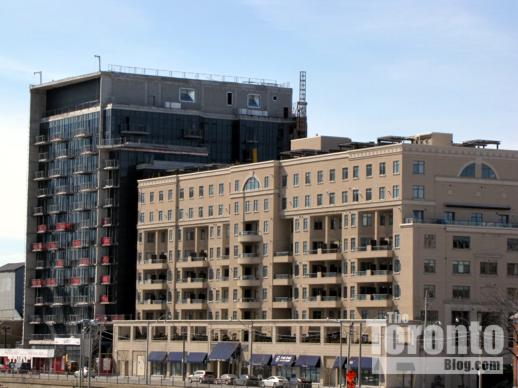 Southeast view of Rêve King West condo building on Front St. W. near Bathurst St.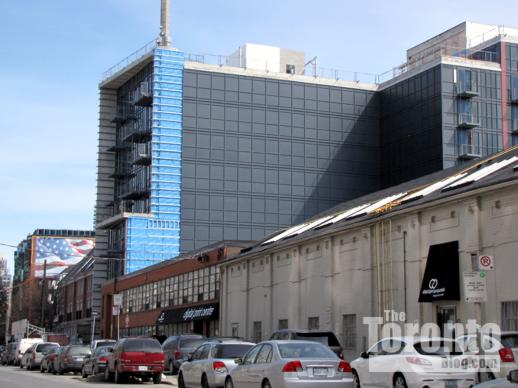 North end of the Rêve King West condo building viewed from Niagara Street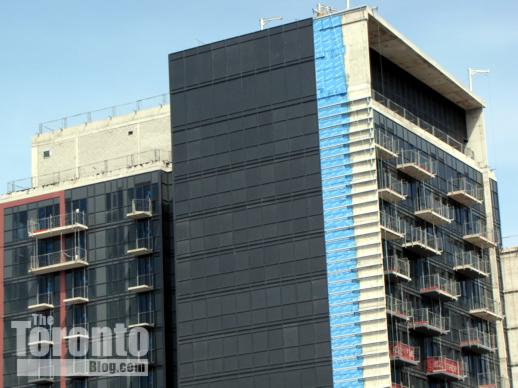 The upper southwest floors of Rêve King West, viewed from Front Street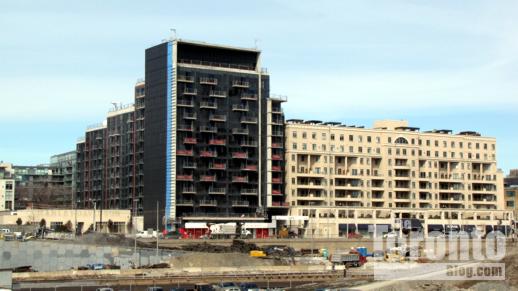 Another Bathurst Street bridge view of Rêve King West