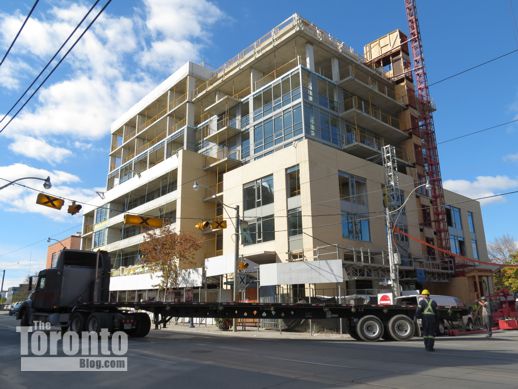 October 16 2012: A flatbed truck moves into position to load a segment of the construction crane that was disassembled at the Sync Lofts construction site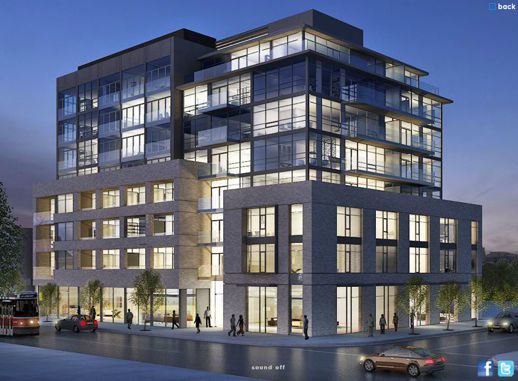 The 8-storey condo loft building now looks much like this artistic rendering — by Toronto architects Tact Design — that appears on the project website.
Loft living: Yesterday's removal of the big red construction crane was a sure sign that construction of the Sync Lofts condo building is moving closer to completion.
The newest residential addition to Toronto's Riverside District, Sync Lofts is situated at 630 Queen Street East, between the Don Valley Parkway and Broadview Avenue. A project of Streetcar, Sync Lofts was designed by Toronto's Tact Design.
CONTINUED ON PAGE 2