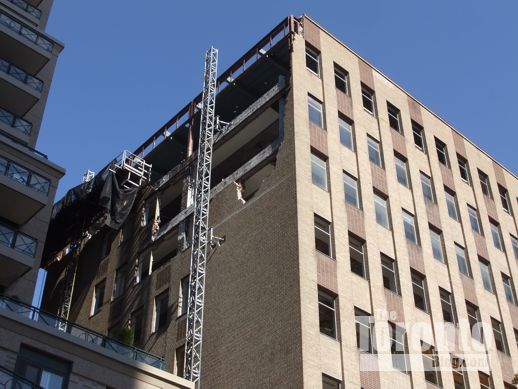 October 25 2012: Demolition crews are busy dismantling the 9-storey building at 42 Charles Street East that formerly housed offices for the Toronto YMCA…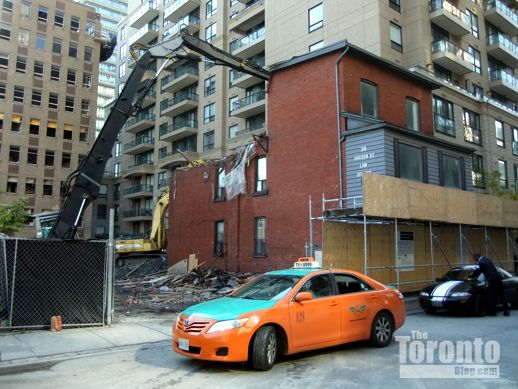 … as well as this 3-storey brick law office building right behind it, at 39 Hayden Street, to clear the site for the 56-storey Casa 2 Condominium tower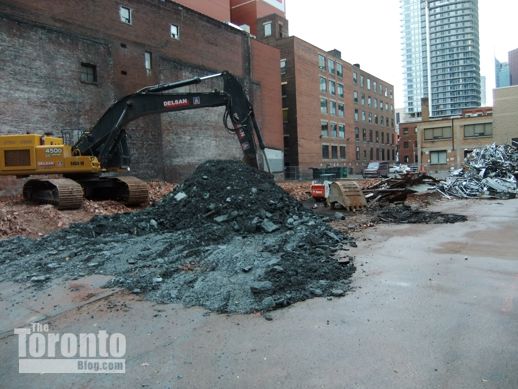 October 20 2012: Piles of rubble and metal are all that remain of the 3-storey warehouse building that once stood at 11 Charlotte Street …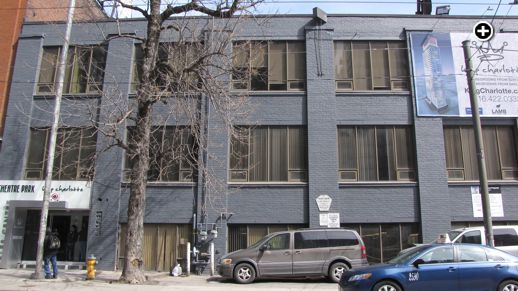 … seen here on March 29 2011. It has been demolished to make way for the 32-storey King Charlotte condo tower. Click on the photo to view a larger image.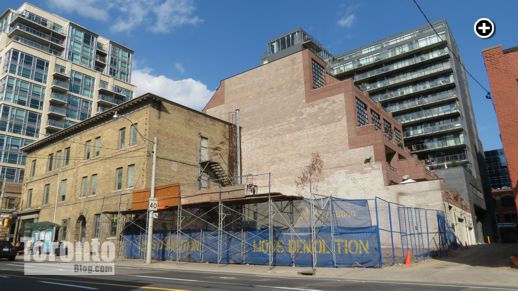 October 4 2012: Low-rise buildings that once stood at 37 Sherbourne Street have been razed to make room for the 17-storey King+ Condos …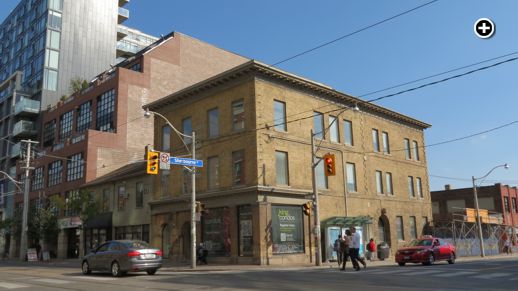 … which will incorporate into the new tower part of the facade of the historic National Hotel building at 251 King East, constructed in 1868
Getting wrecked: Demolition and other site preparation work is clearing the way for construction to commence on three condo tower projects in three different downtown neighbourhoods.
Two office buildings are being knocked down and ripped apart near Yonge & Bloor to make room for the 56-storey Casa 2 Condominium that will take their place. The 9-storey brick building at 42 Charles Street East formerly housed offices of the Toronto YMCA, while the 3-storey brick building to its north, at 39 Hayden Street, had previously been home to a law firm. (For more information on the Casa 2 project, see my September 17 2012 post.)
CONTINUED ON PAGE 2