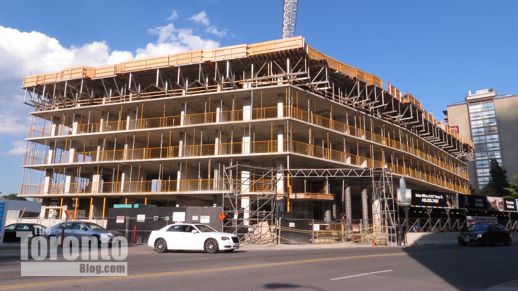 September 6 2012: Podium and tower construction progress at The Milan Condominium
Photo update: Construction of the podium for The Milan Condominium has climbed to five floors, giving an early indication of how drastically the 37-storey tower will dominate the Yonge-Church-Davenport intersection once it's finished.
Below are several photos I snapped while walking past the construction site on Thursday. Pictures from earlier in the summer and spring can be viewed in my August 12 2012 post and my May 9 2012 report.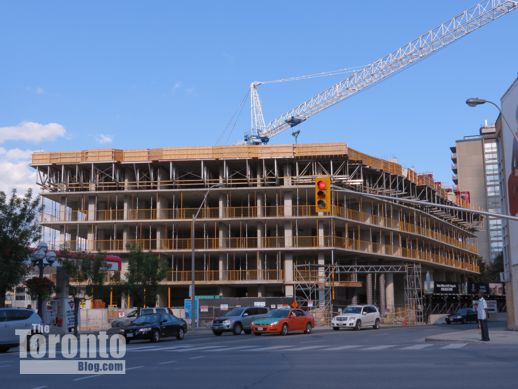 September 6 2012: The Milan Condominium construction progress viewed from the southwest corner of Yonge Street and Davenport Road, looking east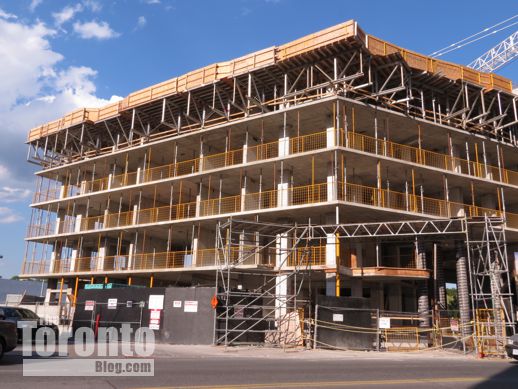 September 6 2012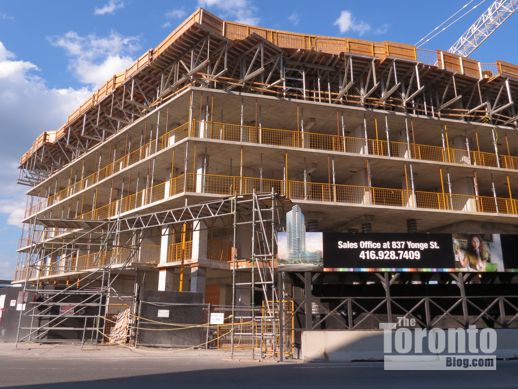 September 6 2012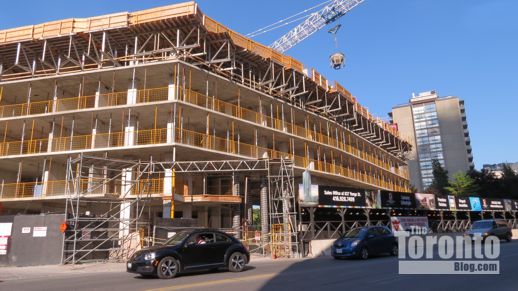 September 6 2012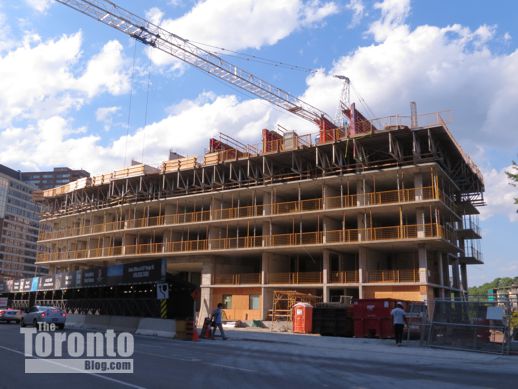 September 6 2012: Construction viewed from the southeast, along upper Church Street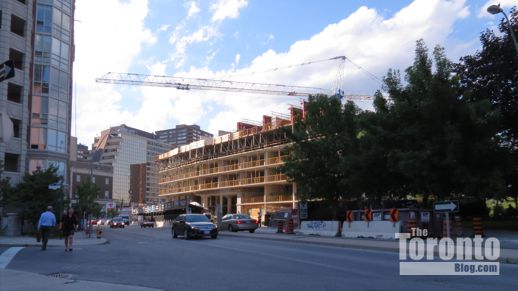 September 6 2012