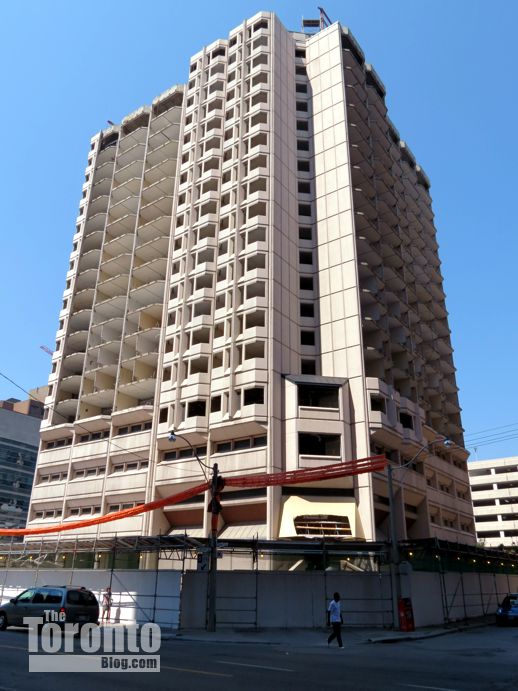 August 25 2012: Demolition progress on The Residence building seen from the southeast at the corner of Gerrard and Laplante Streets
Shell shock:  Judging by the correspondence I've received, and several comments on earlier posts, a lot of people are upset and dismayed that The Residence building at 90 Gerrard Street West is being dismantled.
The 19-storey concrete and glass tower at Elizabeth & Gerrard Streets, directly across the street from Toronto General Hospital and the Hospital for Sick Children, was originally built as a residence for nursing students in 1969. More recently, it operated as The Residence, a budget hotel that was popular with patients (and their families) coming into the city for medical treatment at Toronto General and Sick Kids, and at the nearby Mt Sinai and Princess Margaret hospitals.
CONTINUED ON PAGE 2