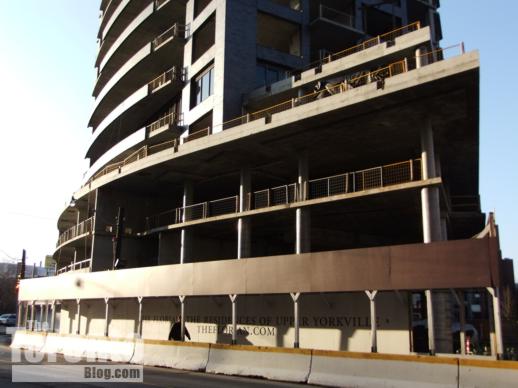 March 16 2011: Newly-installed windows are visible on the 5th floor
Glass going in: Window installation has commenced at The Florian highrise condo tower on Davenport Road in Yorkville.  When I walked past the construction site the other day, I noticed a row of new windows on the south side of the fifth floor, along with frames for upcoming curtain wall installation on the tower's southwest corner. Below are several pics I snapped of construction progress to date; there's many more building photos in my February 12 post about The Florian.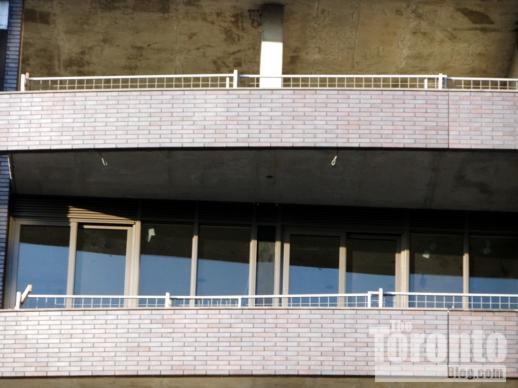 March 16 2011: South-facing windows on The Florian's fifth floor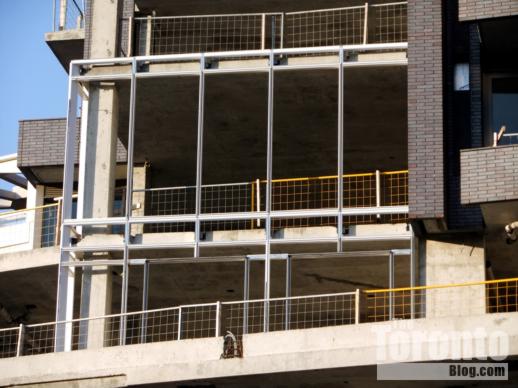 Frames for the curtain wall to be installed on the tower's southwest corner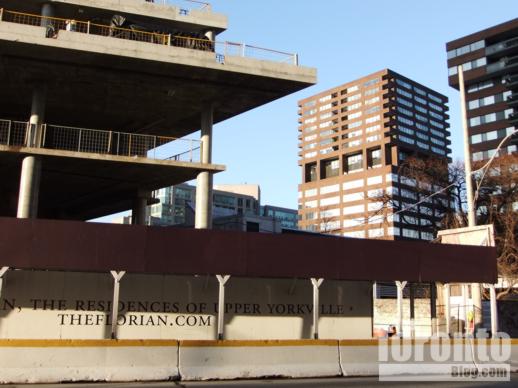 The sharply pointed east corner of The Florian's podium on Davenport Road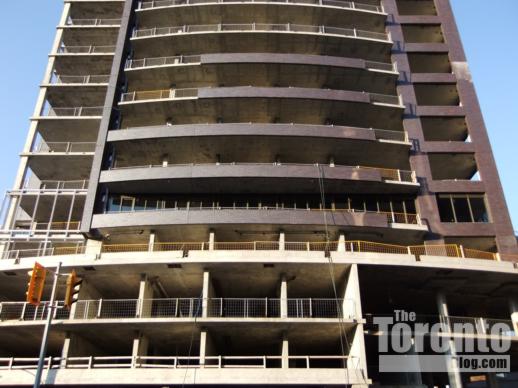 Lower levels of The Florian, viewed from the south side of Davenport Rd.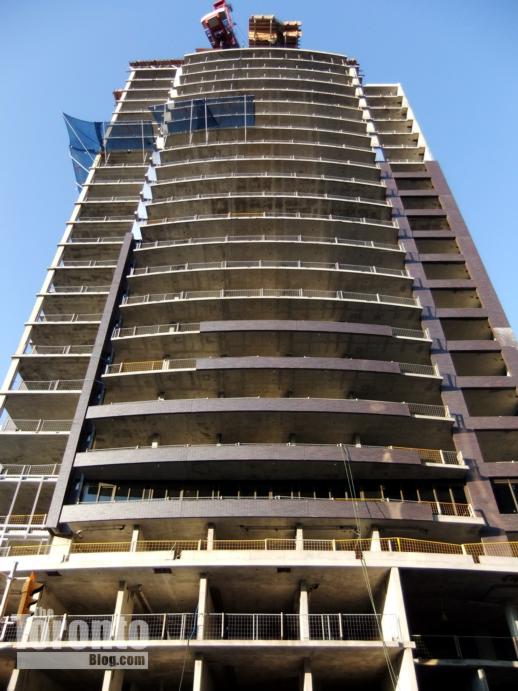 A long look up the south side of The Florian