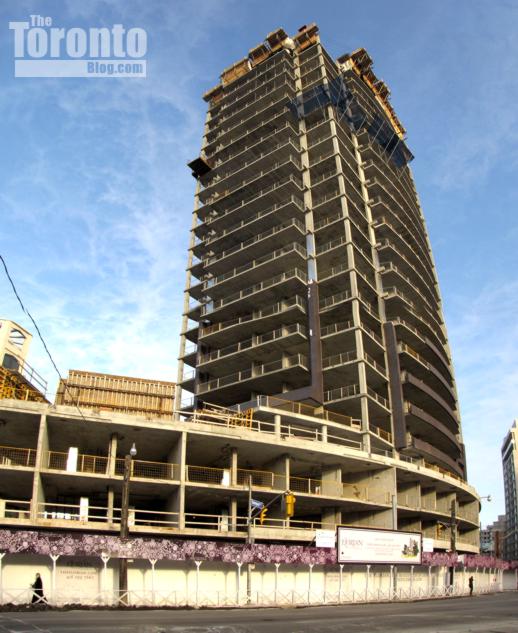 The Florian's long sweeping podium hugs the curve on Davenport Road
Ship shape: When I view The Florian from certain angles, I sometimes feel like I'm looking up at the prow of a tall, grand Cunard ocean liner, like the Queen Mary 2.
That's the visual impact, on me, of the long, curved podium that draws to a sharp point at the east and west ends of the 25-storey luxury condominium complex currently under construction on Davenport Road, at the northern tip of Bay Street. It won't be crossing any oceans, but from its berth along the big bend on busy Davenport Road, The Florian will overlook a steady stream of traffic flowing past. Away from the street, The Florian's crescent-shaped site will be a sea of tranquillity, with lush secluded gardens and landscaped rooftop terraces. 
And like a Cunard liner, The Florian will exude class and sophistication: though it's more than 80% sold, suites are still available at prices ranging from $1 million to more than $3 million.
A project by Diamante Development Corporation, The Florian was designed in a joint venture by Toronto architects Young + Wright / IBI Group Architects and David Pontarini of Hariri Pontarini Architects.
Below is a rendering of the condo entrance, from The Florian website, along with a series of photos I shot recently. More renderings can be viewed at this link on the Hariri Pontarini website.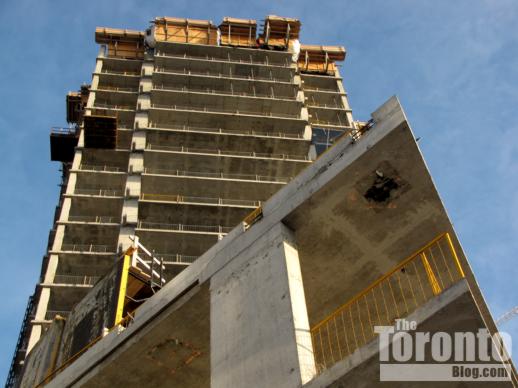 The podium's west tip reminds me of a ship's prow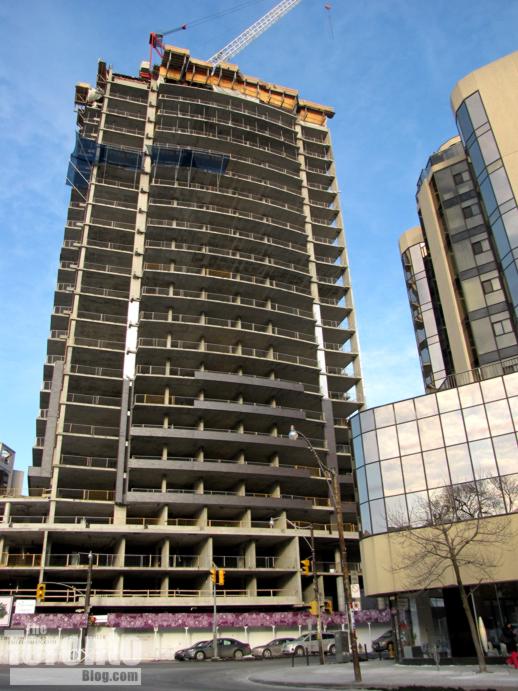 The Florian condo tower viewed from the northwest tip of Bay Street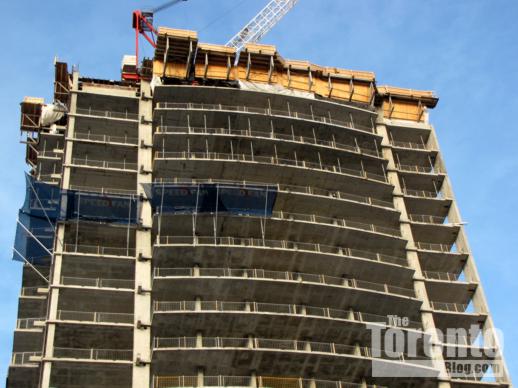 Upper floor construction at The Florian on January 29 2011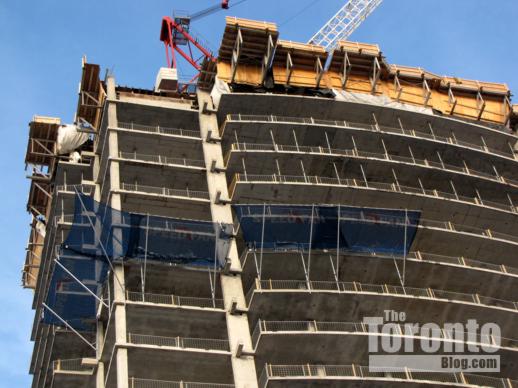 Safety netting and construction forms protrude from the upper floors
Billboard outside The Florian condo presentation centre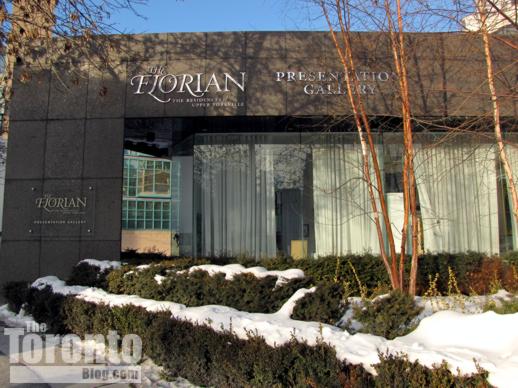 The Florian condo presentation centre on Davenport Road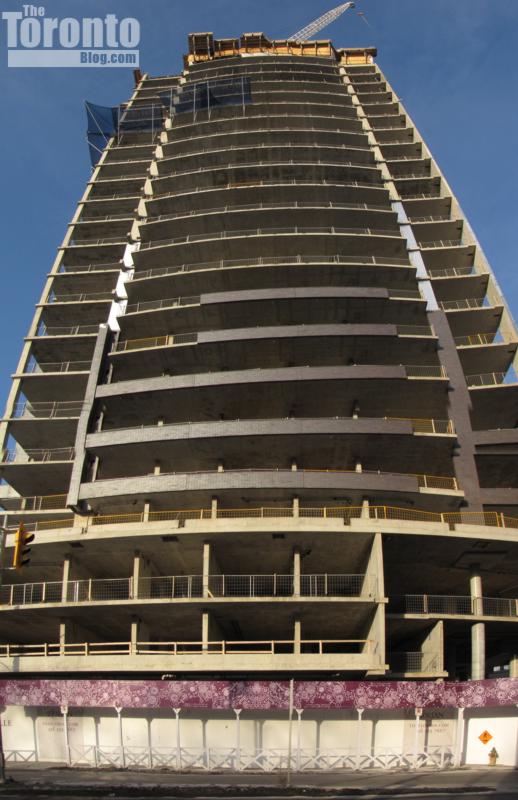 Looking up at The Florian tower from south side of Davenport Road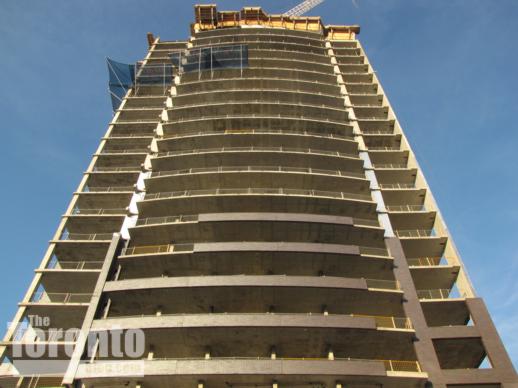 South side of The Florian condo tower faces Bay Street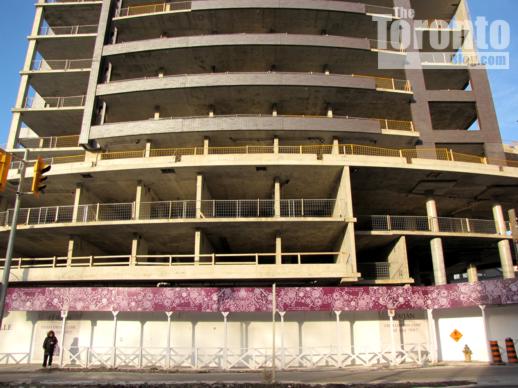 The Florian's lower levels along Davenport Road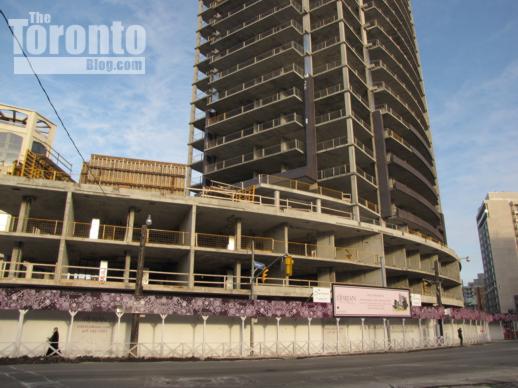 Graceful sweeping curve of the podium on Davenport Road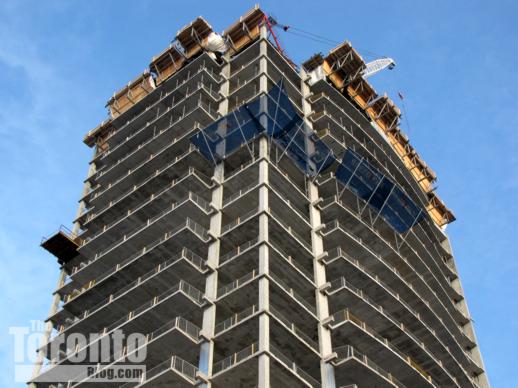 Looking up the southwest corner of The Florian tower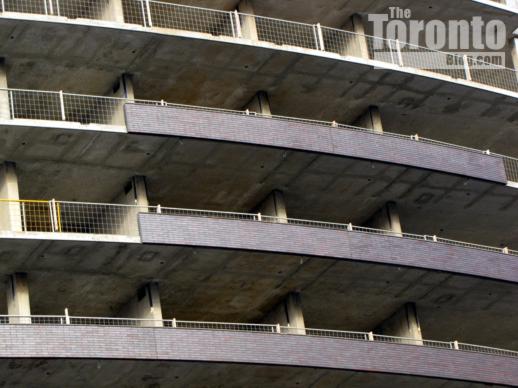 Brickwork on The Florian facade above Davenport Road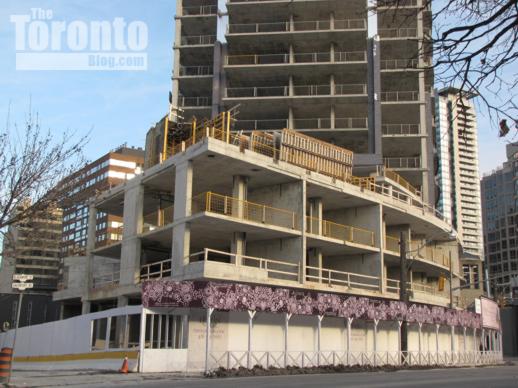 Another view of the west point of The Florian podium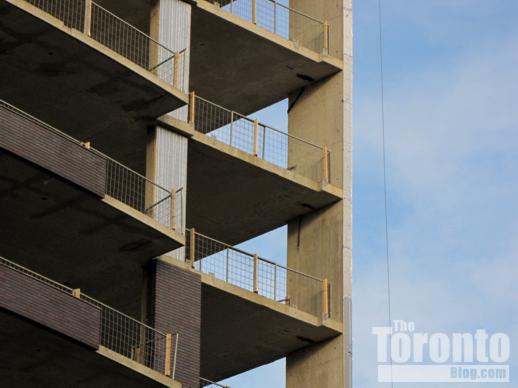 Balconies on The Florian's southeast corner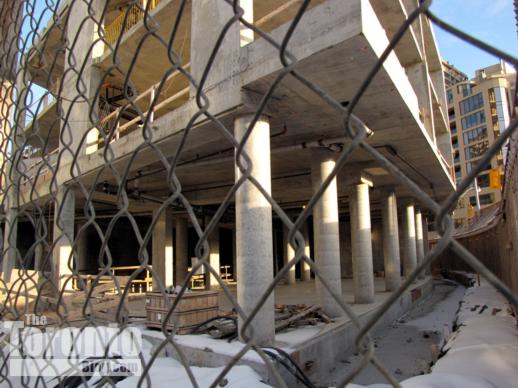 Columns at street level on The Florian's long curved podium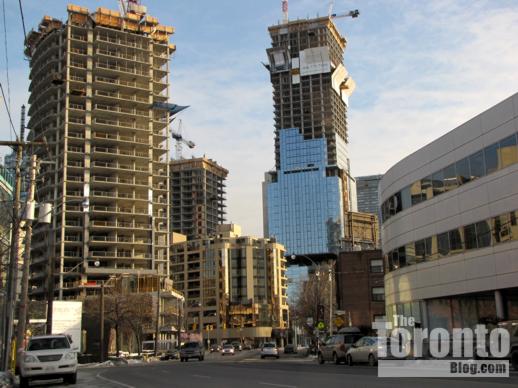 The Florian and the new Four Seasons towers viewed from Davenport Road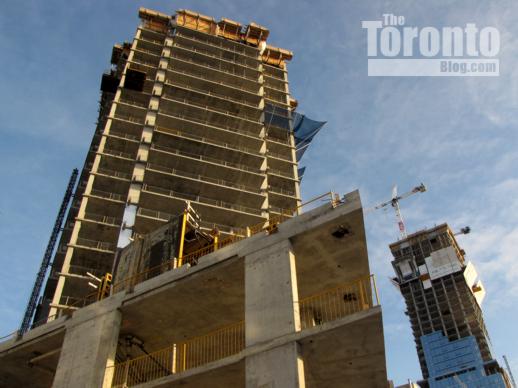 Another view of The Florian and Four Seasons Toronto towers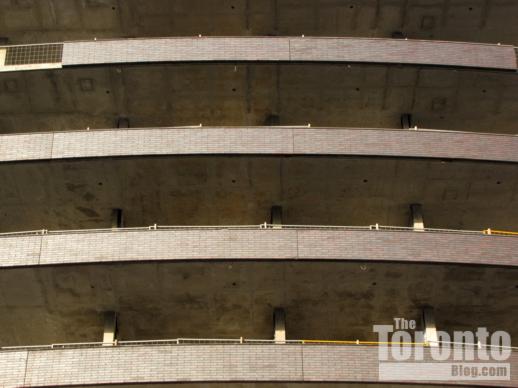 Gracefully curved balconies on The Florian condo south side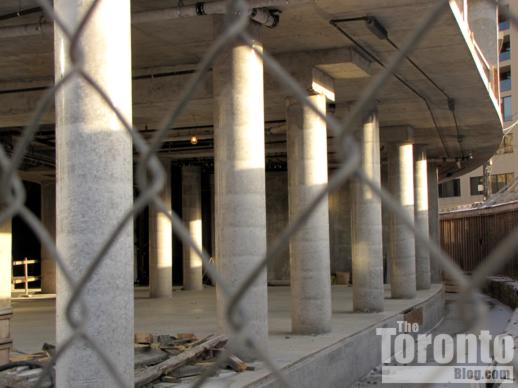 The Florian condo podium bends with the curve of Davenport Road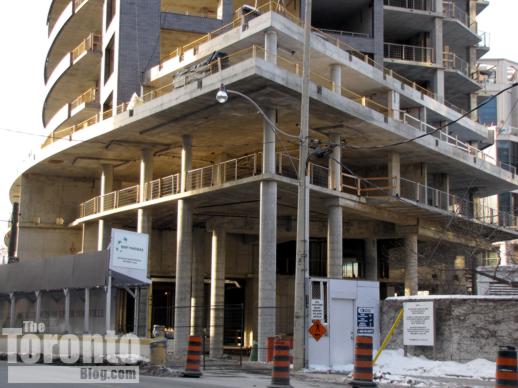 Main entrance to The Florian will be under this point on the east side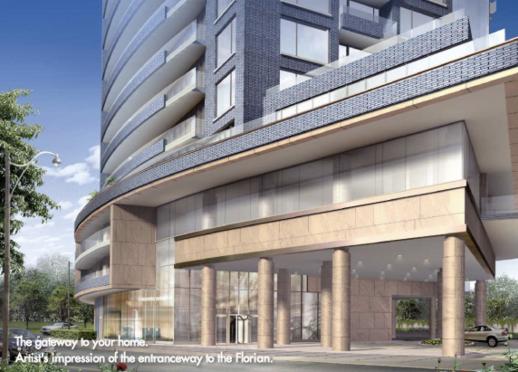 Website artistic rendering of The Florian condo entrance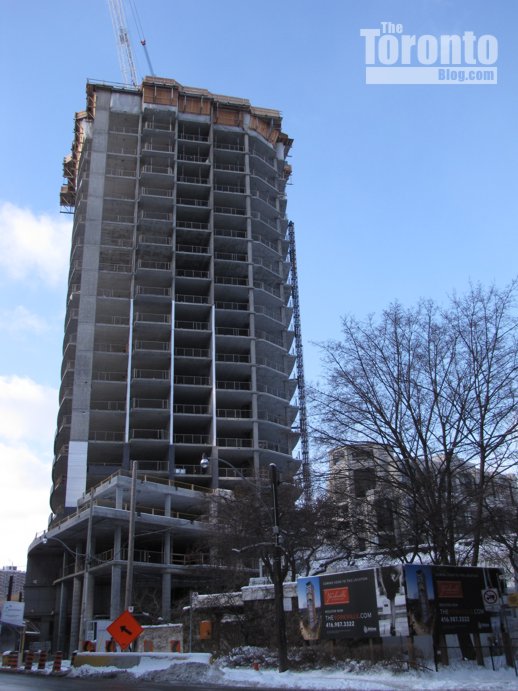 The Florian condo tower viewed from the east on Davenport Road