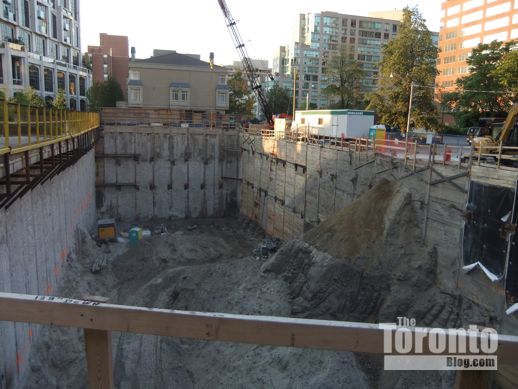 August 30 2012:  North view across the excavation for The Yorkville Condominiums, a 31-storey tower being built at the NW corner of Davenport Road and McMurrich Street …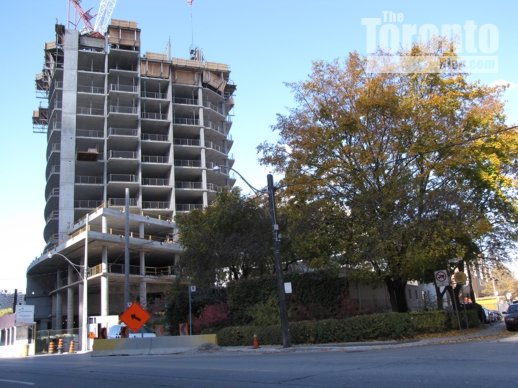 … seen here November 1 2010 when construction was just approaching the halfway mark on The Florian condo tower next door. This also was more than a year before low-rise buildings and trees were destroyed for pre-construction site preparation.
One up, one to go: Excavation work is in full swing for the second of two condo towers that will completely transform the look and feel of the curved north side of Davenport Road between Bay and McMurrich Streets in Yorkville.
As work on The Florian condos draws close to completion, crews are still digging out the adjacent site to the east where The Yorkville Condominiums, a 31-storey tower, will rise during the next two to three years. Several low-rise buildings once occupied the corner property, including the former offices of Moriyama and Teshima Architects.
CONTINUED ON PAGE 2