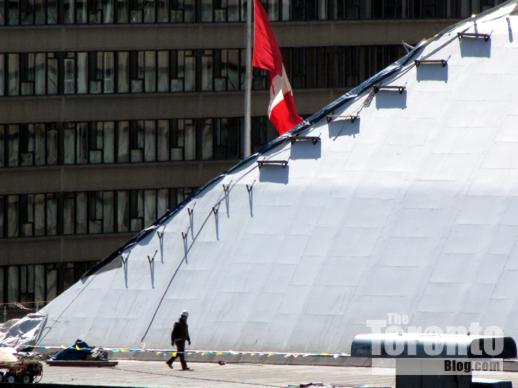 April 14 2011: A worker walks on the roof of Maple Leaf Gardens below a row of platforms that descend the building's big white dome
Top to bottom, inside and out: Construction crews were tackling the giant Maple Leaf Gardens revitalization project on three fronts today: on the roof, outside walls, and in the cavernous interior. But they still have a very long way to go before the inside begins to even remotely resemble the Loblaw grocery store and Ryerson University Sports and Recreation Centre that will occupy the historic building. My last glance inside the Gardens was late last month, when an open construction entrance gave me the chance to take a few photos which I published in a March 29 2011 post. When I passed the Gardens again today and got another peek inside two different construction entrances, I could see machines pumping concrete into forms for upper-level floors and walls, while crews removed segments of a disassembled construction crane from the building. But from those vantage points, it was difficult to tell if much progress has been made in the past three weeks; the interior didn't look substantially different than last time. Progress has been more visible outside, where work is underway on the roof and on the Gardens' facades along Church and Carlton Street, where holes are being knocked in the walls, presumably to create windows for the Loblaws store. Below are several pics of today's revitalization activity.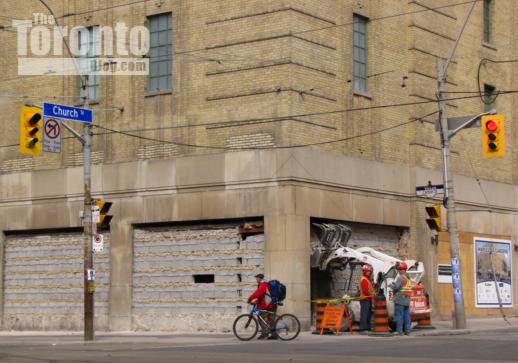 Maple Leaf Gardens exterior wall work at the corner of Church & Carlton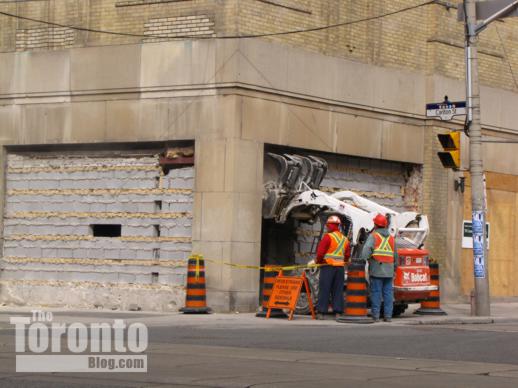 Workers watch as a machine tears a hole in the Gardens' SE corner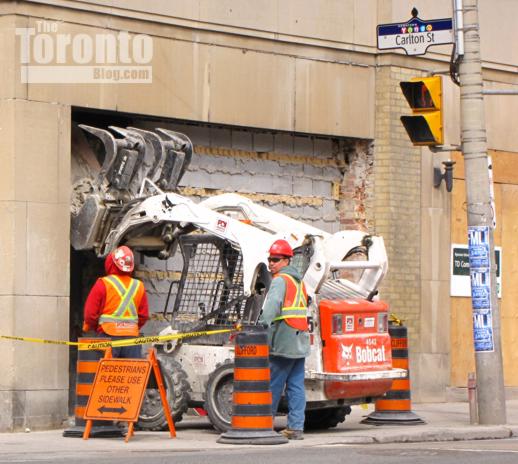 The wall was exposed last week; today it was being taken apart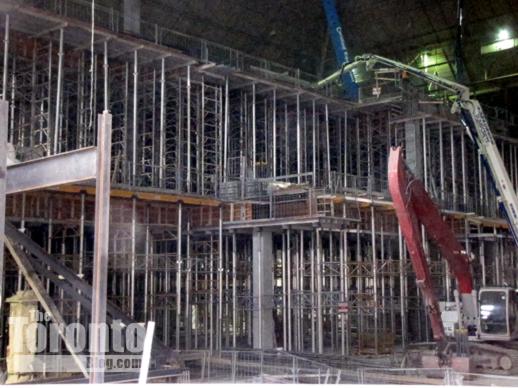 The view inside the construction entrance at the Gardens' northeast corner. Concrete is being pumped for the floor of the third level above street grade.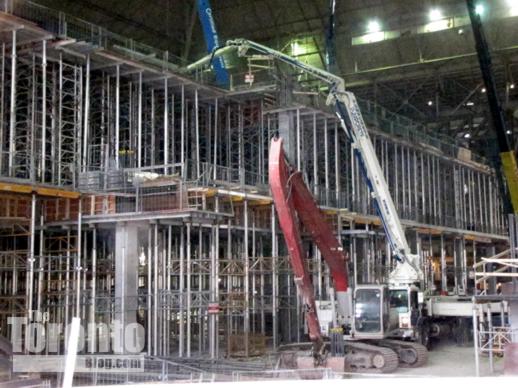 Construction equipment inside the north end of Maple Leaf Gardens today included an excavator (foreground), concrete pumper (center) and crane (right)
The north side of the Maple Leaf Gardens interior, along Wood Street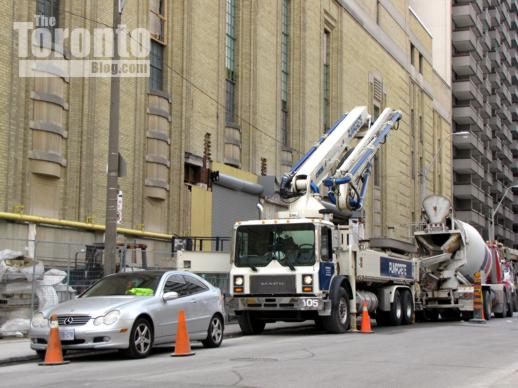 A concrete delivery truck and pumper wait their turn outside the Wood Street construction entrance to Maple Leaf Gardens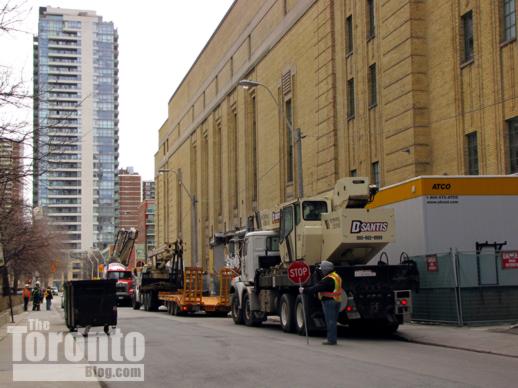 Construction vehicles on Wood Street outside Maple Leaf Gardens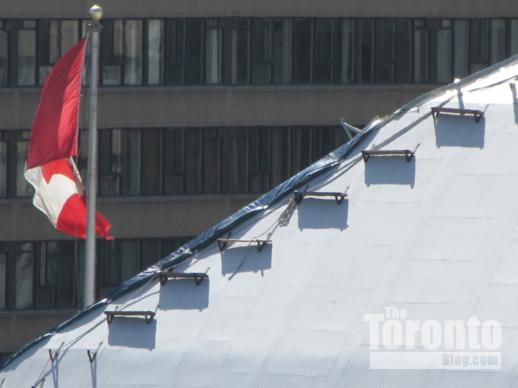 Platforms descend the SE corner of Maple Leaf Gardens' domed roof