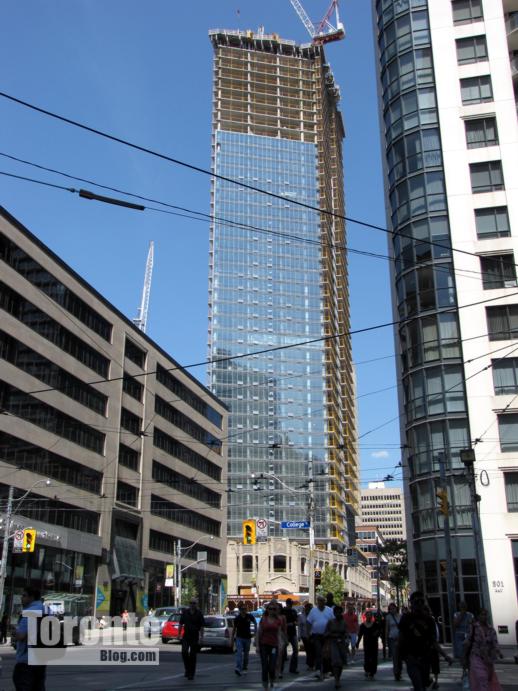 August 12 2011: Burano Condos, seen from the SE corner of Bay and College.  The tower has climbed to 40 floors atop its 2-storey heritage building base.

Bay Street beauty: The Burano condo tower has become the newest member of Toronto's steadily growing club of buildings taller than 40 storeys. On Friday, I counted 40 full floors of concrete, glass and steel rising from Burano's two-storey base, a reconstructed heritage building that once was home to the Addison on Bay auto dealership. That means construction crews have only 10 more floors to build before Burano tops off: eight additional condominium levels, plus a two-storey mechanical penthouse.
Burano has looked impressive for months as the trapezoid-shaped tower has gradually climbed higher on the downtown skyline. With its angled south wall accenting Bay Street's bend to the west at Grenville Street, and the striking, sharp points at its northeast and southwest corners, the Burano tower attracts attention from all directions. Its base will make an equally dramatic architectural statement once its three-storey glass lobby is installed on Grosvenor Street.
A project by Lanterra Developments, Burano Condos was designed by Peter Clewes of Toronto's architectsAlliance.
Below are several photos showing Burano's construction progress during the summer. Additional photos can be viewed in my four previous blog posts on the project: June 11 2011, March 29 2011, February 21 2011, and January 7 2011.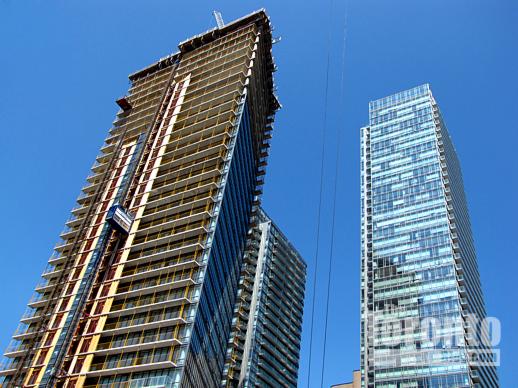 June 14 2011: This view from Grenville Street shows Burano, left, and the two Murano condo towers built by the same developer and architectural team.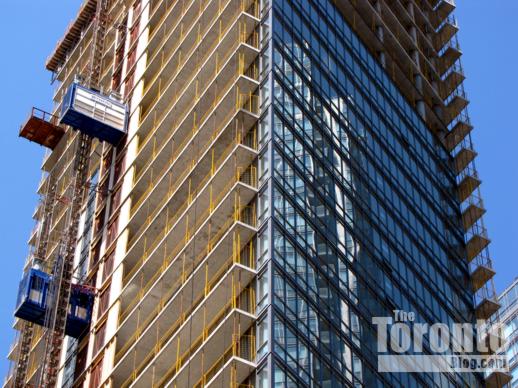 June 14 2011: Grenville Street view of Burano's southwest corner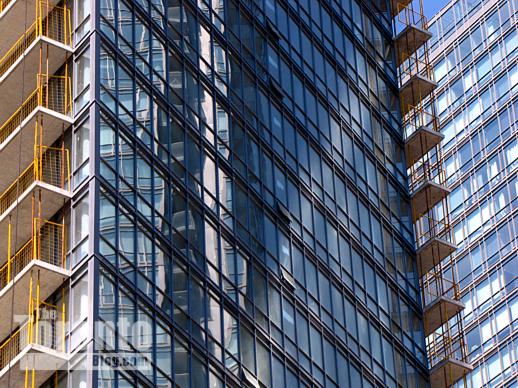 June 14 2011: The tower's south wall is comprised entirely of windows. There are balconies only on the east and west sides of the building.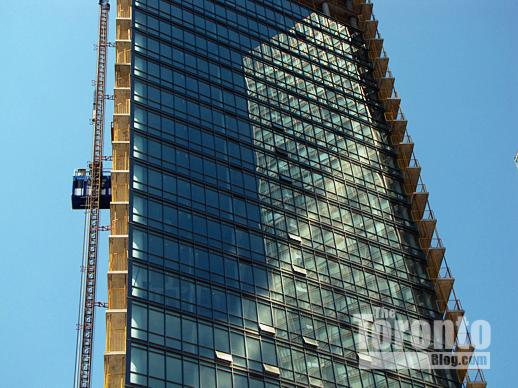 June 14 2011: One of the Murano condo towers reflects in Burano's south windows while a construction elevator climbs the west wall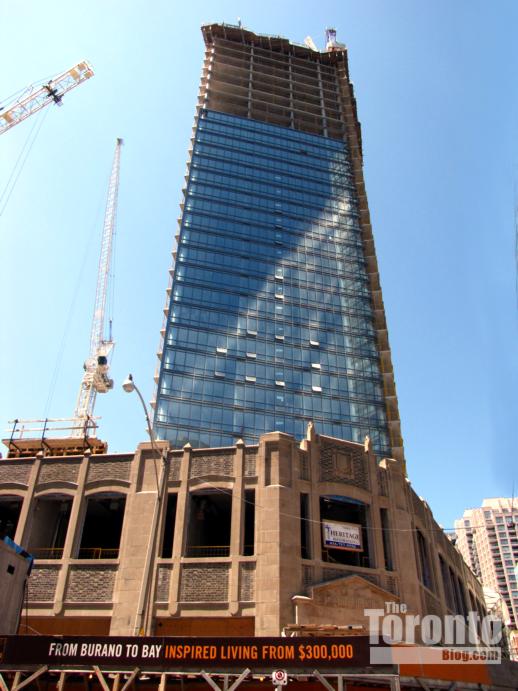 June 14 2011: A view from the south of the Burano Condos tower rising above the upper level of its two-storey restored heritage building base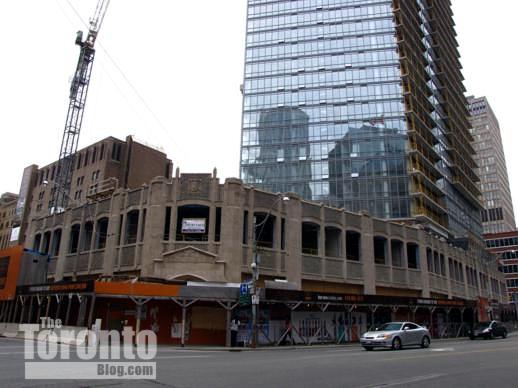 June 21 2011: The former Addison on Bay auto dealership building has been completely rebuilt on the Burano site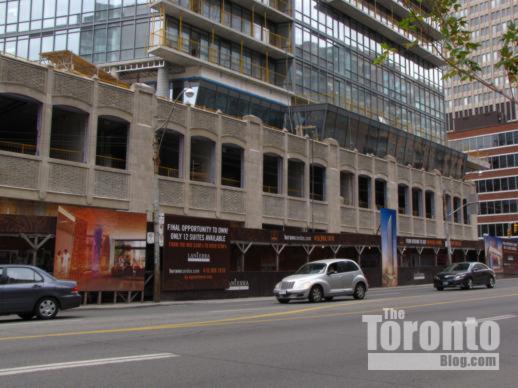 June 21 2011: Another view of the reconstructed Addison building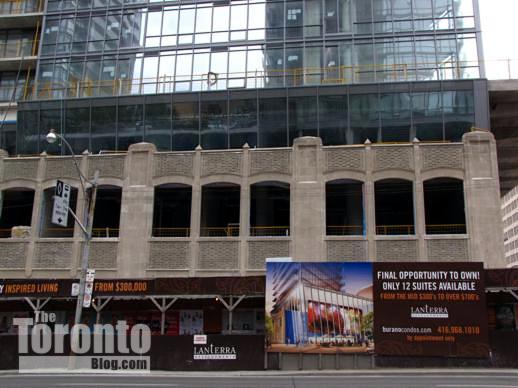 June 21 2011: This billboard on the Bay Street sidewalk hoarding illustrates the dramatic glass lobby planned for Grosvenor Street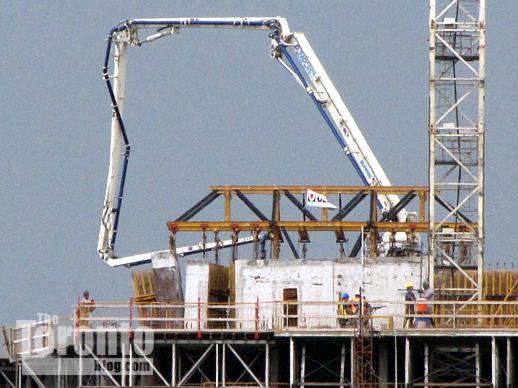 June 28 2011: A concrete pumping machine at work atop the Burano condo tower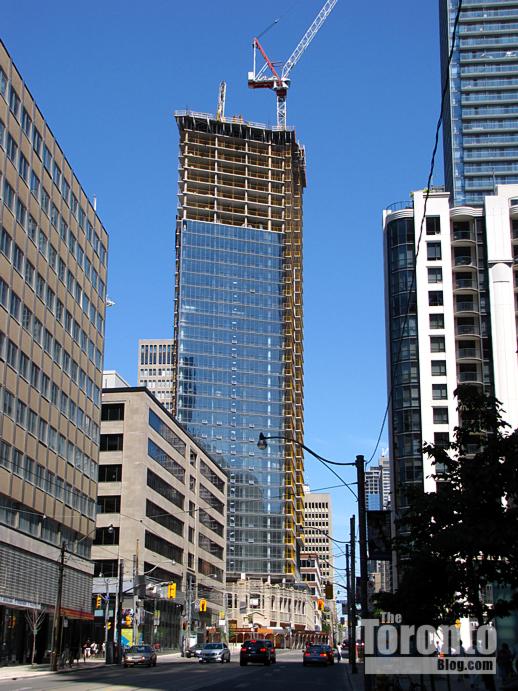 July 1 2011: Burano condo tower viewed from SE corner of Bay & College Streets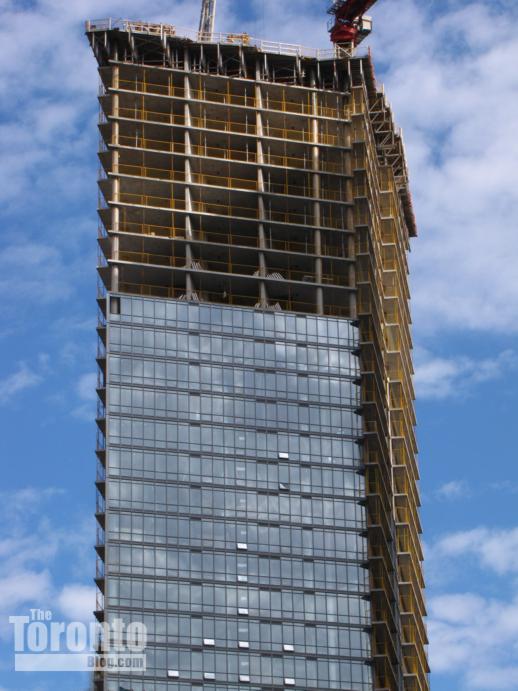 July 13 2011: The upper south side of the Burano condo tower
July 15 2011:  Condos on the tower's north side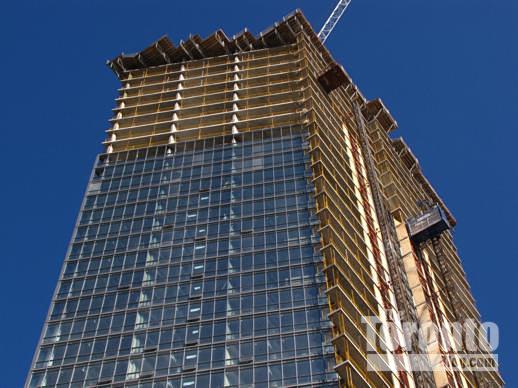 July 15 2011: Looking up the tower's  south and east sides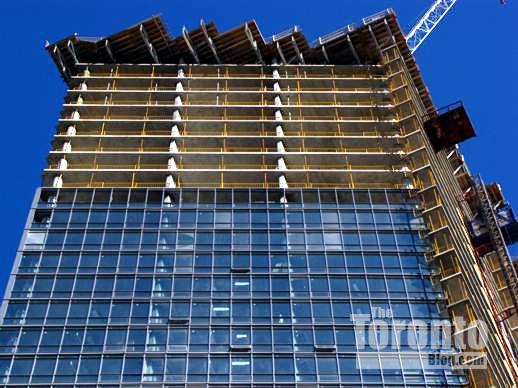 July 15 2011: The upper south side of the tower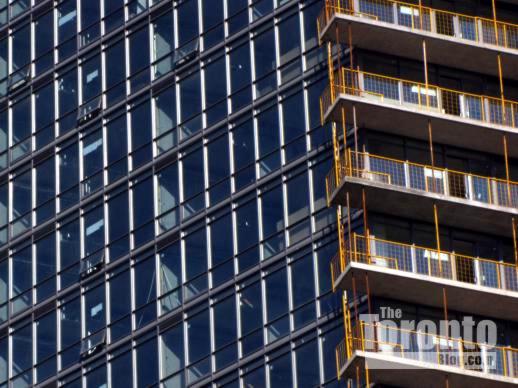 July 15 2011: North side windows and west wall balconies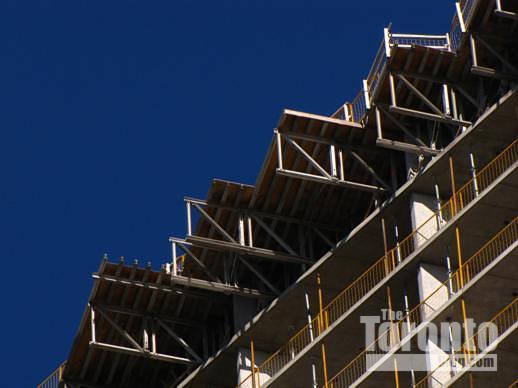 July 15 2011: Wall and floor forms on the tower's south side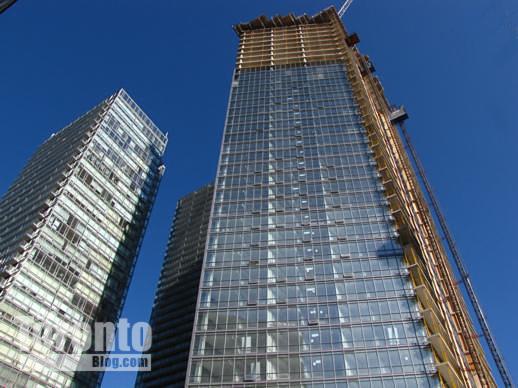 July 15 2011: Grosvenor Street view of the Murano condo towers, left, and the north side of the Burano tower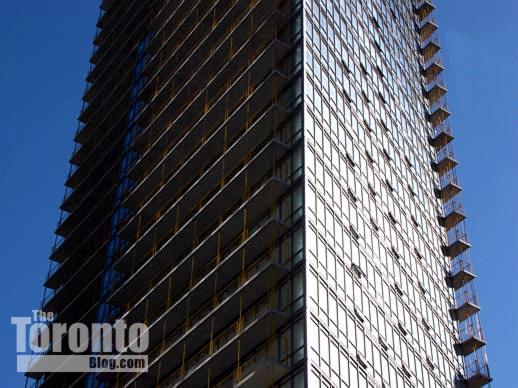 July 15 2011: Looking up the tower's east and north sides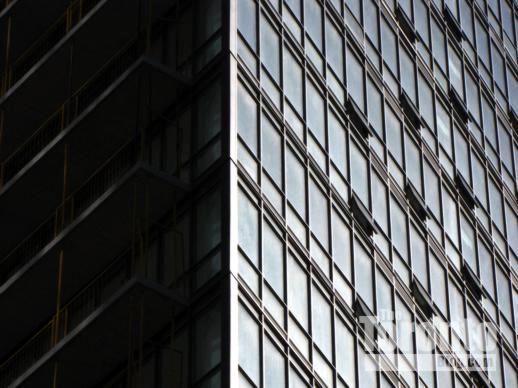 July 15 2011:  The tower makes a strong point at its northeast corner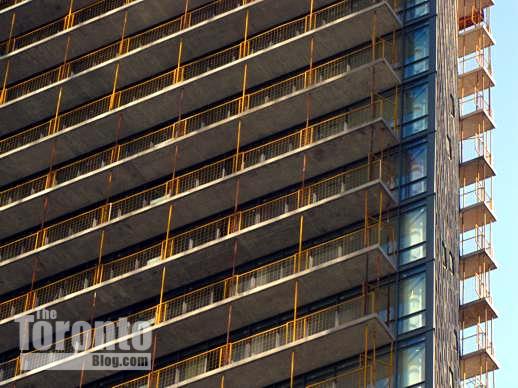 July 15 2011: Balconies near the tower's northeast corner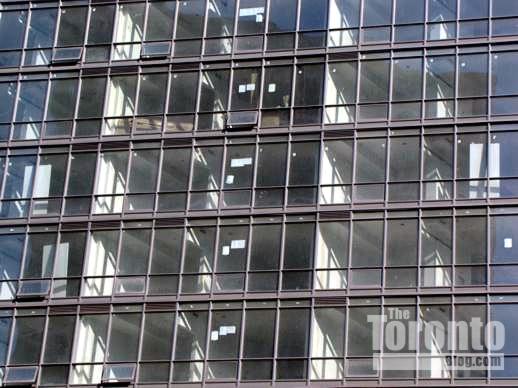 July 15 2011: A peek inside some of the condos on the north side
July 15 2011: Windows on the north wall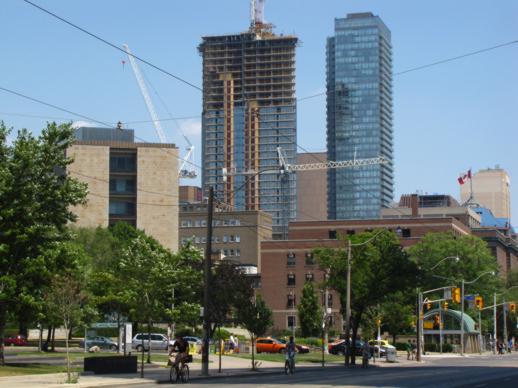 July 17 2011:  Burano viewed from College Street just west of University Avenue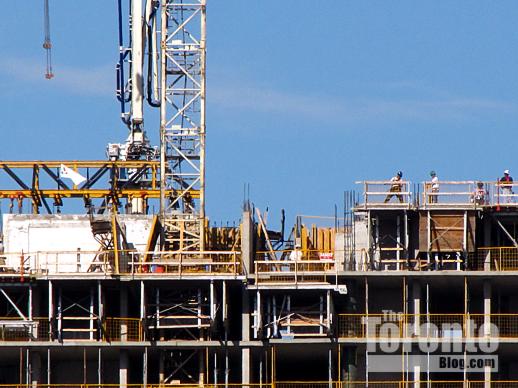 July 22 2011: A view from my balcony of workers atop the Burano tower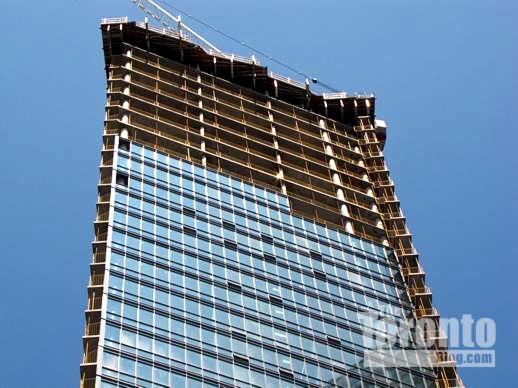 July 24 2011: Looking up the south side of the tower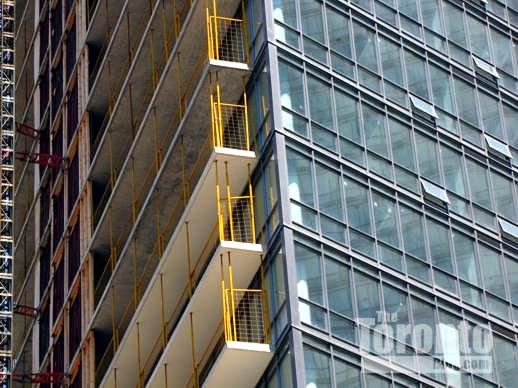 July 24 2011: Balconies on the west wall and windows on the south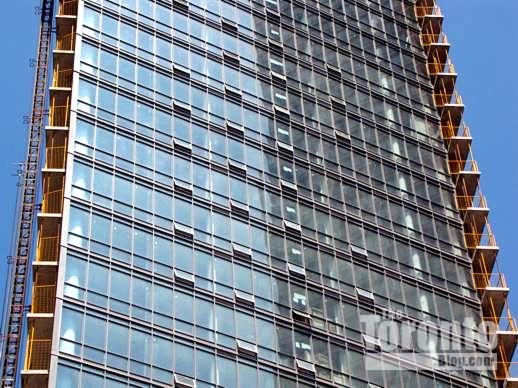 July 24 2011: The south side of the tower is a tall wall of windows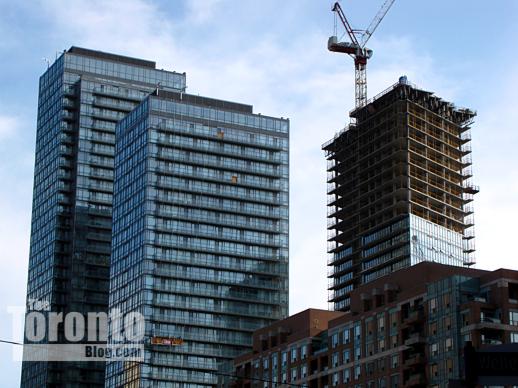 July 24 2011: Wellesley Street view of the Murano condos, left, and Burano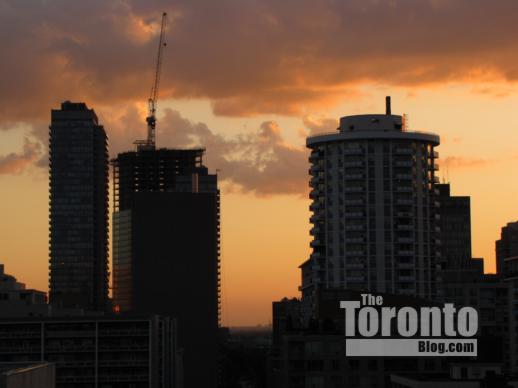 July 31 2011: My balcony view of the crane atop Burano at sunset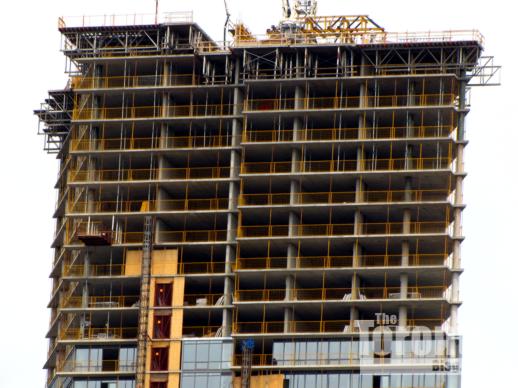 July 27 2011: Upper floors of the tower viewed from the west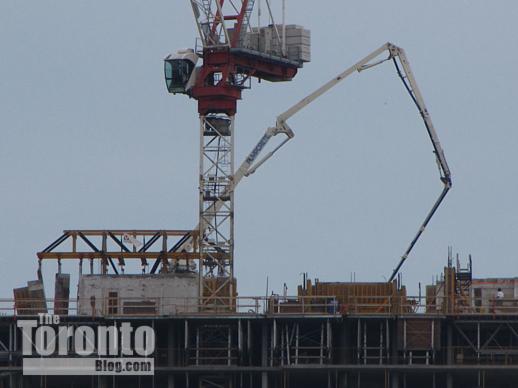 August 2 2011:  My balcony view of a concrete pumper at work atop Burano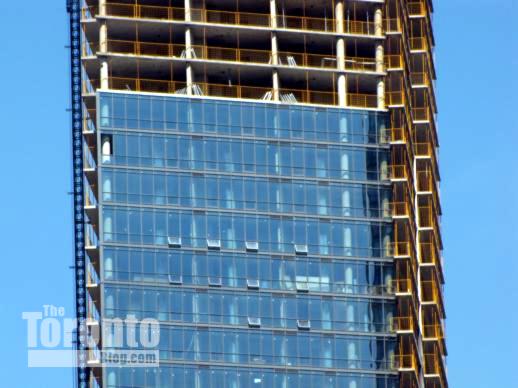 August 12 2011: Windows on the tower's south side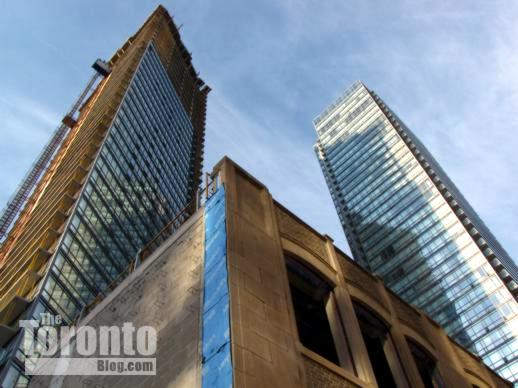 August 12 2011: The Burano tower, left, its heritage building base, center, and the south Murano condo tower on the east side of Bay Street, right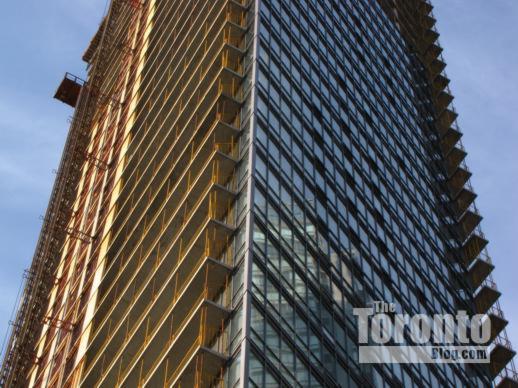 August 12 2011: Looking up the tower's west and south sides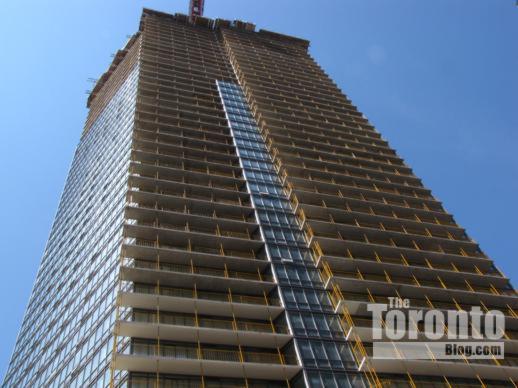 August 12 2011: Looking up the tower's west side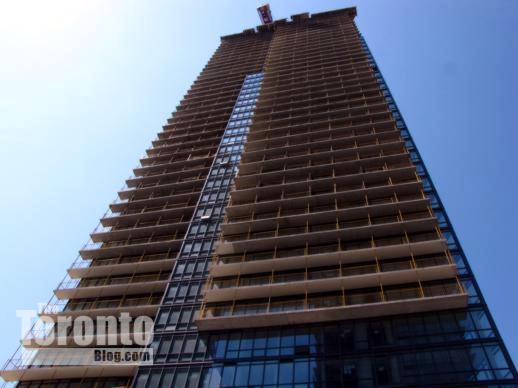 August 12 2011: Looking up the tower's east side