Once the rubble is cleared away, which should take only a few days, work can start on preparing the foundation for the Wallman Architects-designed Tableau tower, which will rise from a unique "structural table" supported by nine tall "legs." (Full project details and artistic illustrations of the building are available on the Tableau Condominium website.)
Below are some of my photos of the site before and after demolition, along with an illustration of the building from the condo website. Other photos of the site can be viewed in my February 7 2011 post.
Tableau is a project of Urban Capital, Malibu Investments Inc., and Alit Developments.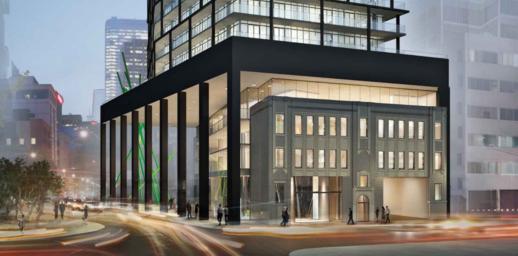 This artistic illustration shows the "table and legs" structural support for the Tableau tower, designed by Wallman Architects of Toronto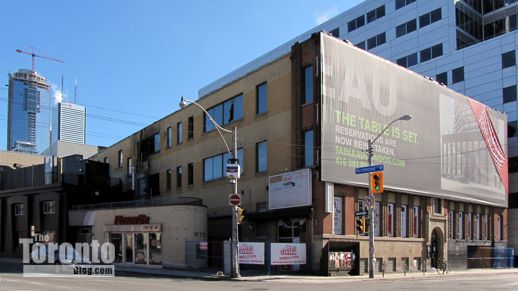 February 20 2012: A view of the Tableau condo site from the northwest corner of Peter and Richmond. The tower topped by a construction crane at rear left is the Living Shangri-la Toronto hotel + condo, nearing completion at University Avenue & Adelaide Street just a few blocks to the east.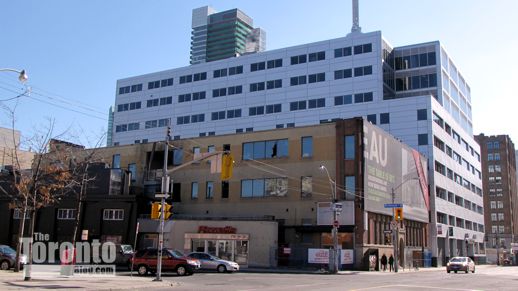 February 20 2012: Site view from the NE corner of Peter & Richmond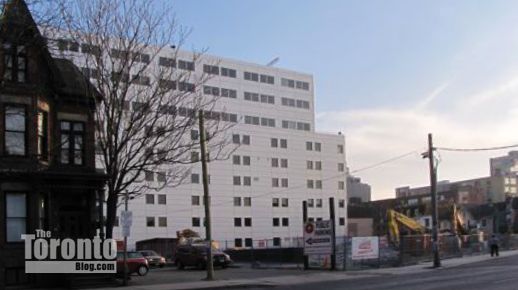 March 16 2012: My first glimpse of the cleared site, as I approached from the Richmond Street sidewalk to the northeast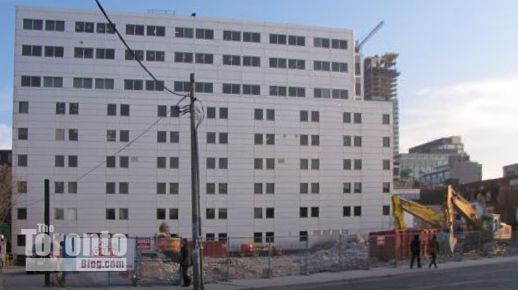 March 16 2012: Now that the buildings at 287 Richmond Street West and 117 Peter Street have been destroyed, there is a clear view of the north side of the 9-storey office and commercial property next door at 111 Peter Street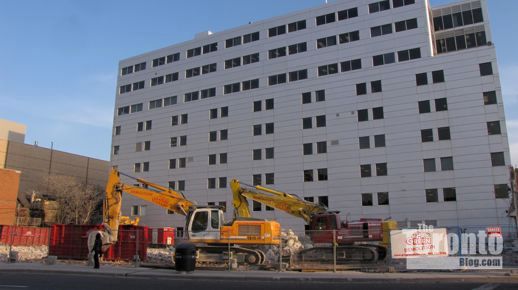 March 16 2012: Tableau will block this view of 111 Peter, whose tenants include fashion designers, a film company and the offices of Earth Day Canada. This year Earth Day is being marked on April 22, while Earth Hour takes place March 31.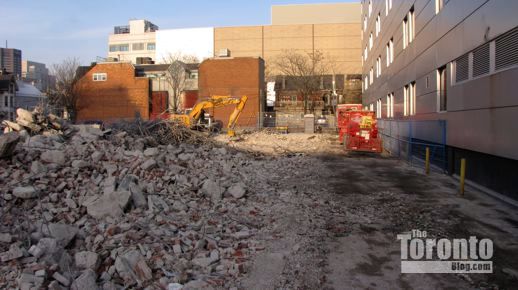 March 16 2012: The south perimeter of the Tableau site, next to 111 Peter Street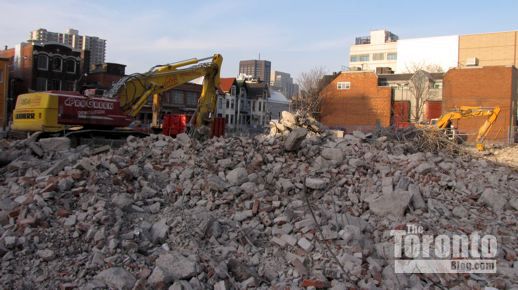 March 16 2012: All that's left of the buildings that used to occupy the site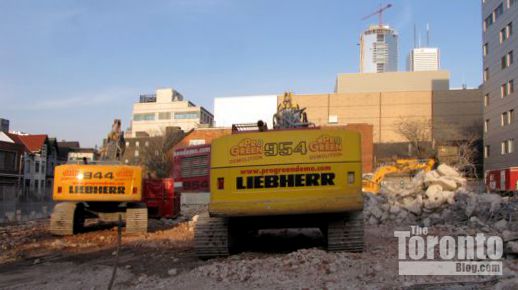 March 16 2012: The wrecking crews from Progreen Demolition used these now-idle Liebherr excavators to knock down the buildings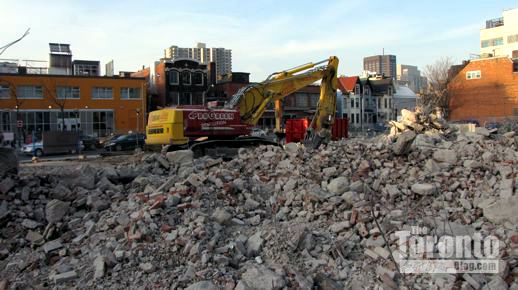 March 16 2012: Looking across the site toward Richmond Street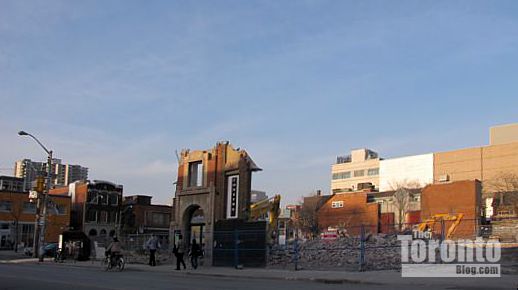 March 16 2012: A view of the Tableau site from the west side of Peter Street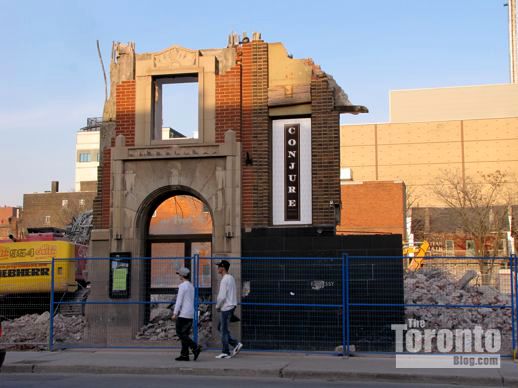 March 16 2012: This is all that's left of 117 Peter Street
<>