Part of the mammoth Concord CityPlace highrise residential development on the city's former railway lands, Panorama was designed by Roland Rom Colthoff while he was a principal of Toronto's Quadrangle Architects (he's now a director with RAW Design). Though I personally can't stand its location (I've written before that traffic noise drives me crazy), I love the tower's distinct elliptical design, as well as the contrasting sensuous curves and sharp defined angles of its base. It's the only CityPlace tower that I like, and it's one of my favourite buildings in the city. I just wish it was situated somewhere else, in a more pedestrian-friendly place, so I could enjoy looking at it more often without choking on exhaust fumes and dust.
Below are more photos of Panorama, including views of the intriguing blue and white sculptures called Mitosis Courtyard, an outdoor art installation by Canadian artist Pierre Poussin.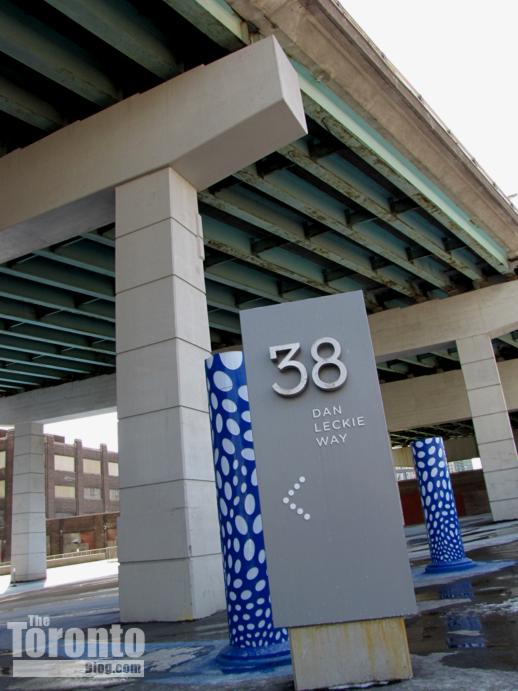 The driveway entrance to Panorama passes below the Gardiner. The blue and white sculptures are part of Mitosis Courtyard by Pierre Poussin.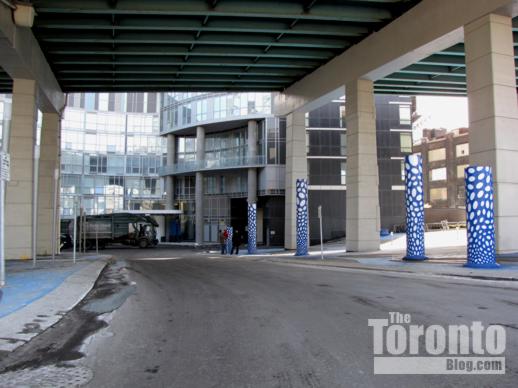 The driveway to the Panorama condo's lobby entrance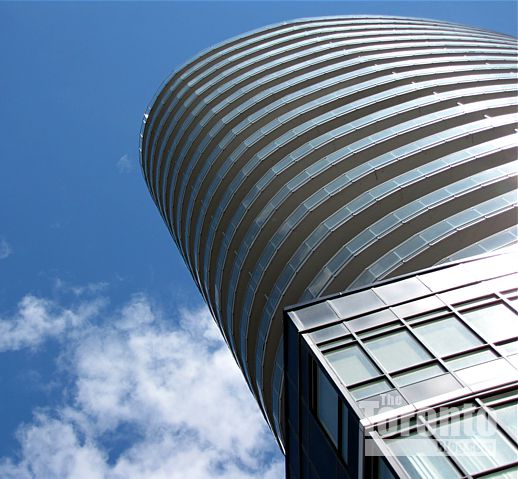 Looking up from the northwest corner of the Panorama podium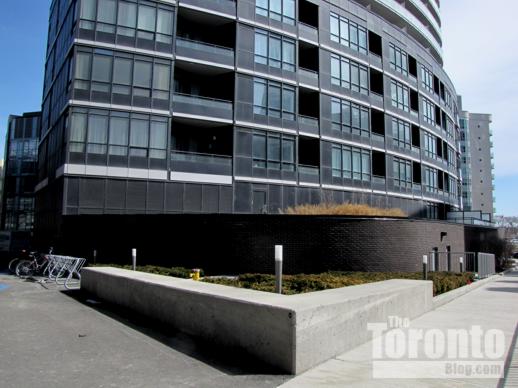 Lower levels at the building's northwest corner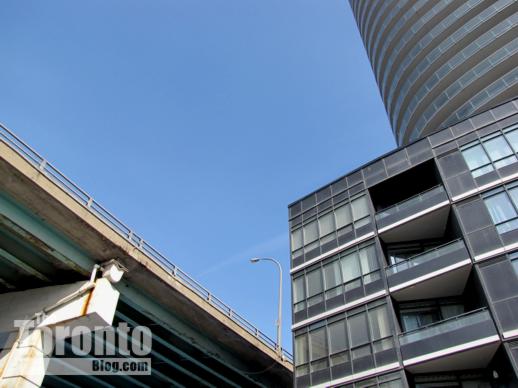 Cars whiz past the condos from a distance of only a few meters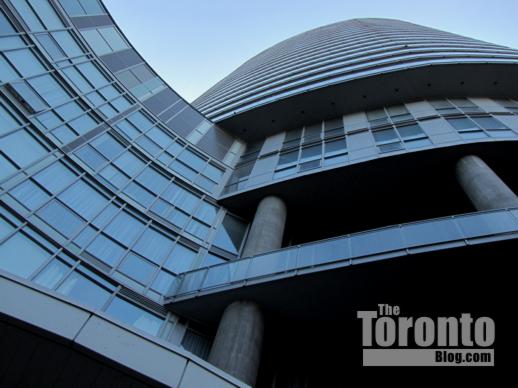 Looking up from outside the driveway entrance to the condo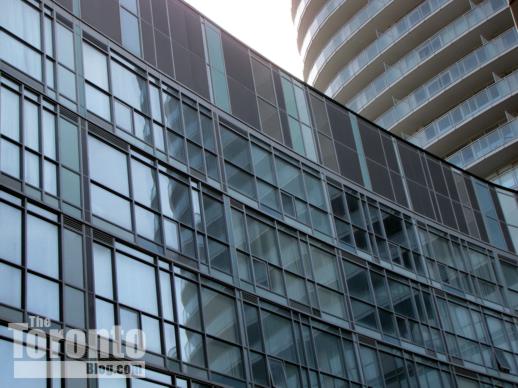 A view of the north side of the podium and tower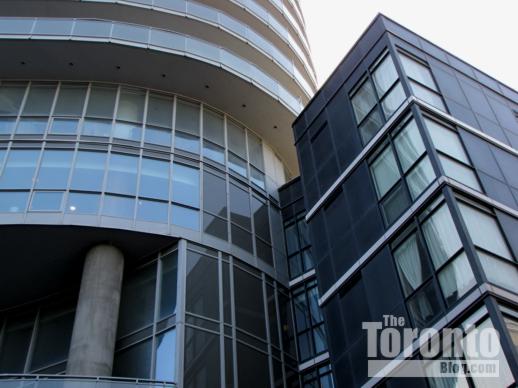 Angular podium section meets the elliptical tower near the northwest corner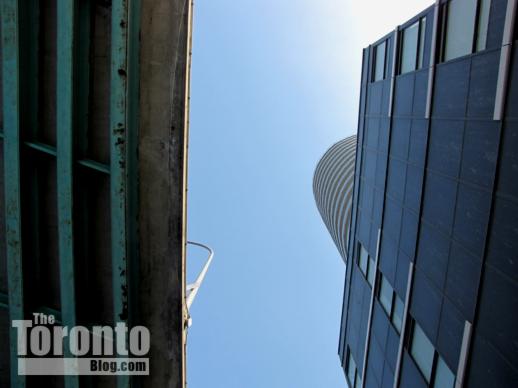 Looking skyward between the Gardiner and the tower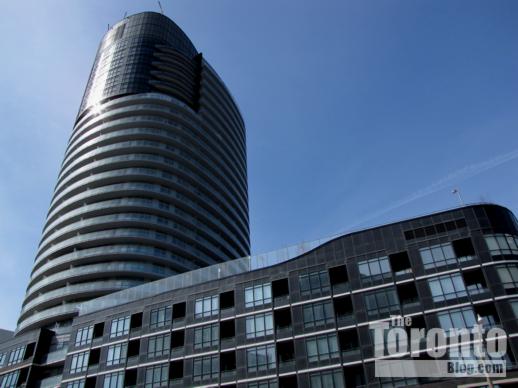 South view from along Lake Shore Boulevard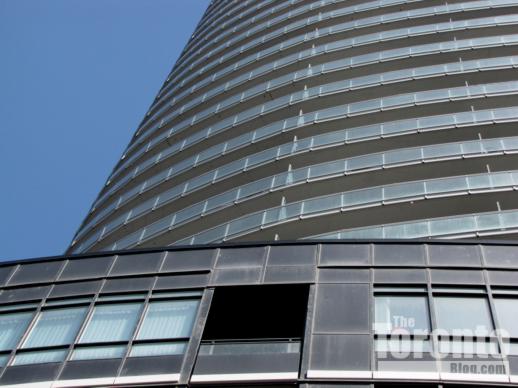 Sweeping tower curves meet subtle curves on the podium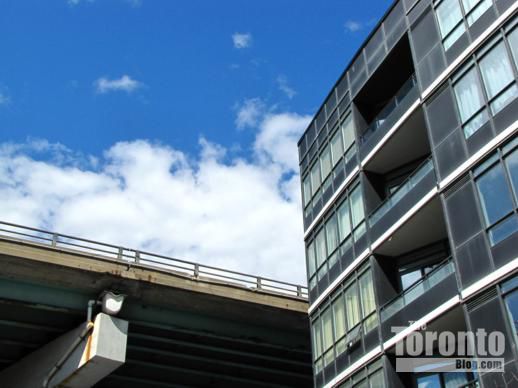 The Gardiner and the northwest corner of Panorama's podium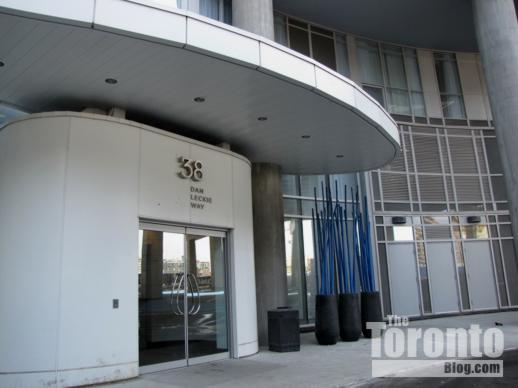 Condo entrance off the building's north side driveway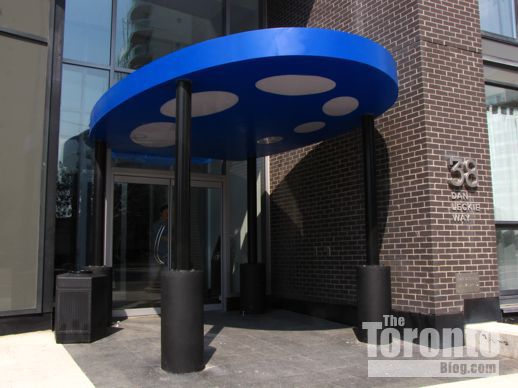 Condo south entrance off Lake Shore Boulevard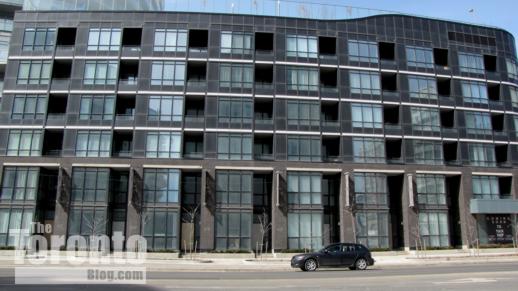 Podium's south side along Lake Shore Boulevard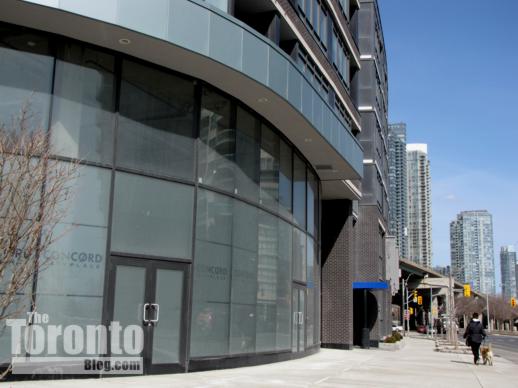 Street level view outside Panorama, looking east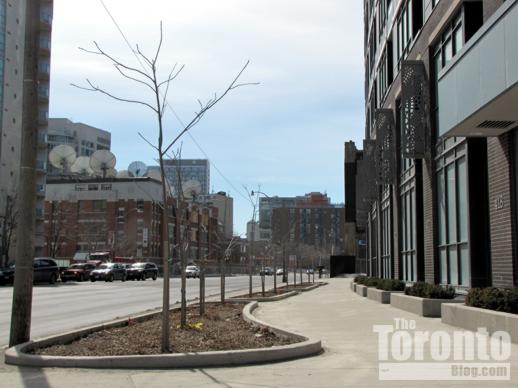 Street-level view outside the condo, looking west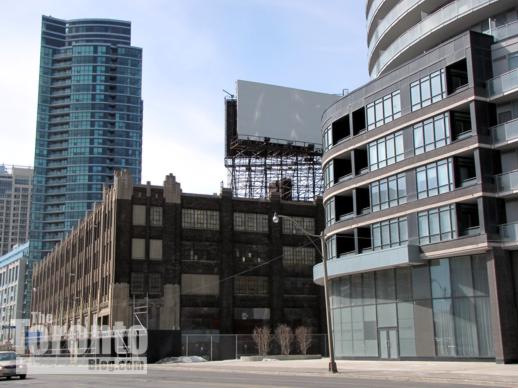 Street-level view of Panorama's neighbours to the west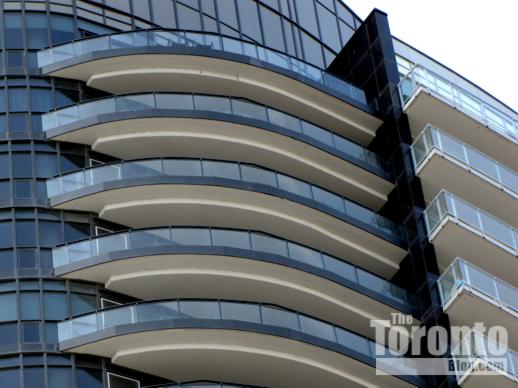 I love these curved balconies on the tower's upper east side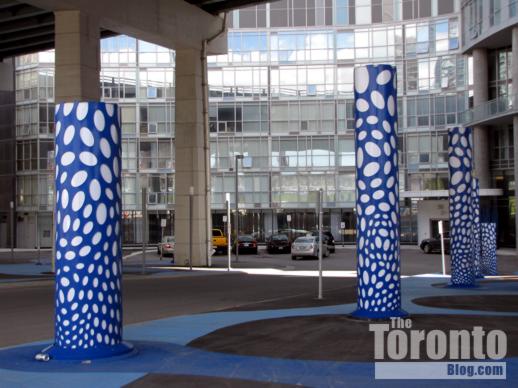 Looking toward the condo's north side from the driveway entrance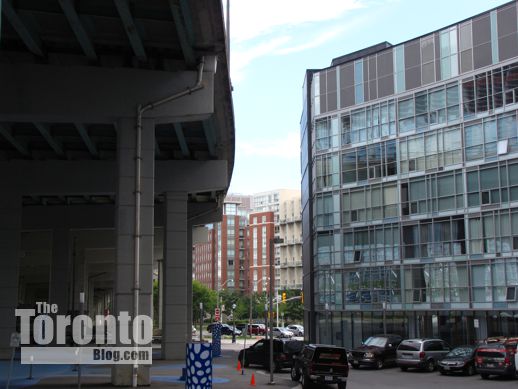 A view of the Gardiner's proximity to the podium's east end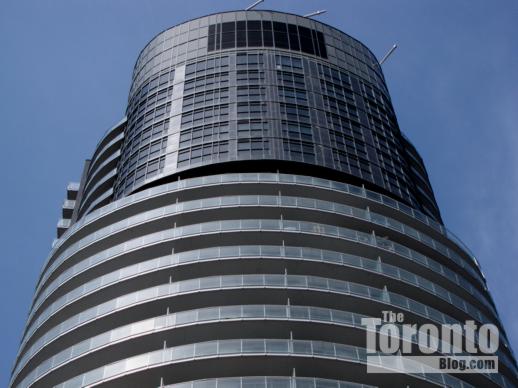 Upper levels on the tower's south side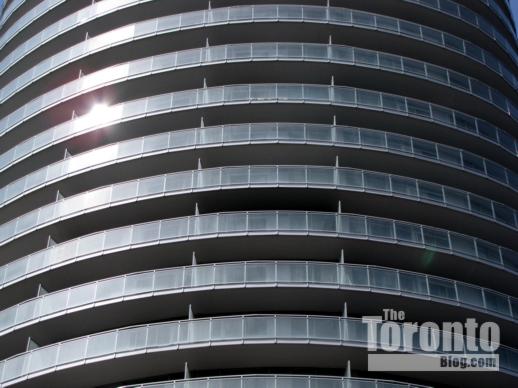 Afternoon sun glints on south side balconies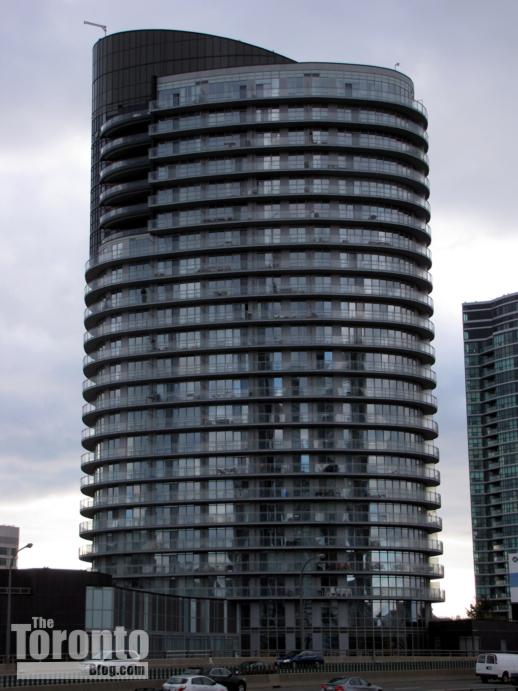 View from the northeast showing the tower's proximity to the traffic