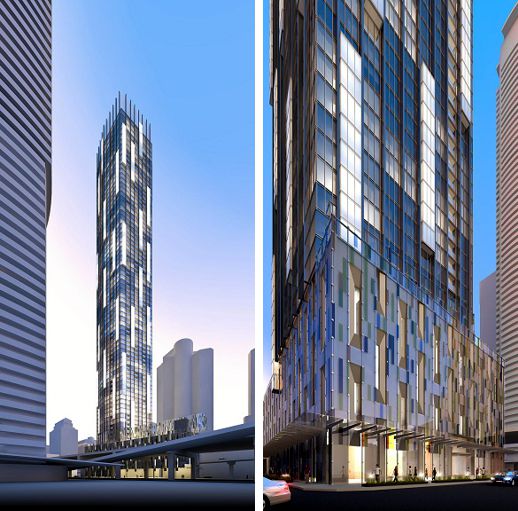 Images from developer Tridel's website show the 75-storey Ten York condo tower that has been proposed for a former parking lot site wedged between Lake Shore Boulevard, the Gardiner Expressway, Harbour Street & York Street

Tight squeeze: A community consultation Tuesday evening will let members of the public tell city planners what they think of Ten York, the proposed 75-storey condo tower that made national headlines when the project was unveiled late last fall.
The public session starts with a 6.30 p.m. open house followed by a meeting from 7 to 9 p.m. at the PawsWay Toronto Centre at 245 Queen's Quay West.
Typical community consultations include a brief presentation during which a representative for a developer (often, the building architect) describes highlights of a highrise condo proposal and shows slides illustrating the shadow impacts the tower is expected to have on its neighbourhood. That's usually followed by a comment, question and answer period chaired by the city planner in charge of the file. City planners consider community input when making final recommendations on actions Toronto City Council should take with respect to planning applications.
CONTINUED ON PAGE 2