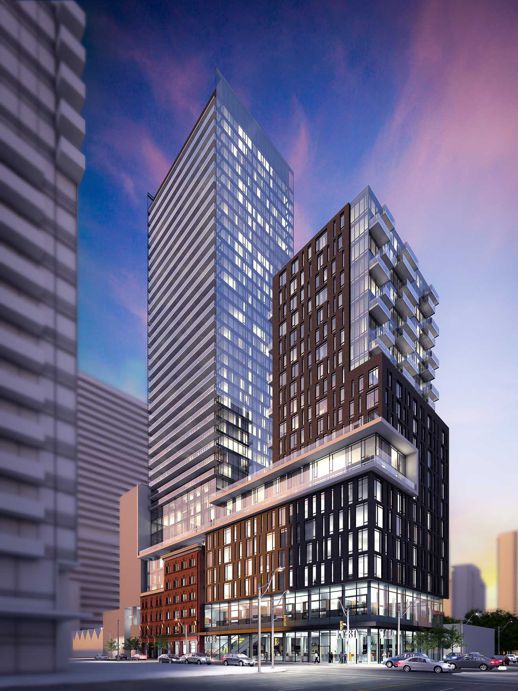 This artistic illustration, provided courtesy of Core Architects Inc., shows the 2-tower condo, retail and office development now being proposed for the southeast corner of King Street and Spadina Avenue …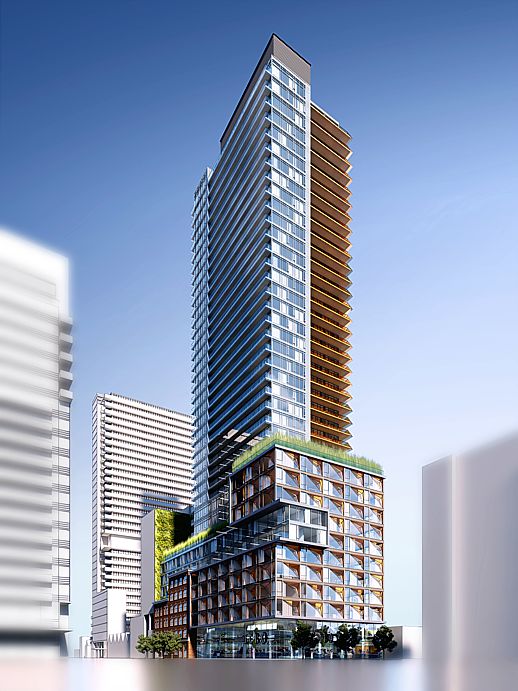 … in place of the single 39-story tower complex originally proposed for the site, depicted in this rendering provided by Core Architects Inc.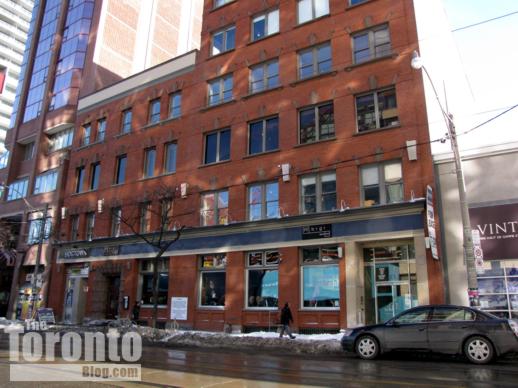 The facade of this 6-storey listed heritage building at 401 King Street West …
<>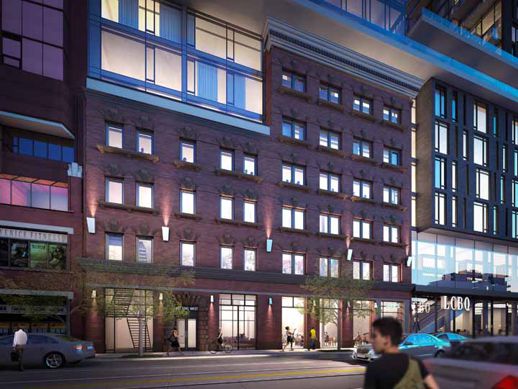 … will still, as in the original plan, be incorporated into the new complex, as depicted in this rendering from Core Architects Inc.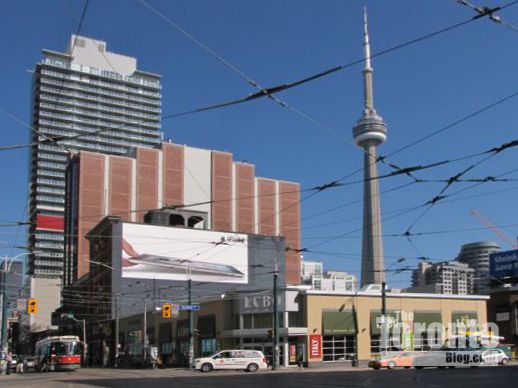 The new complex of two towers – rising 21 and 37 storeys, respectively, on an 8- to 11-storey podium – will totally transform the corner site, currently occupied by the 6-floor heritage-listed brick building and a 1-level liquor store.
New proposal: Will a condo, retail and office complex with two highrise residential buildings better suit the King & Spadina neighbourhood than a project with only one tower? That's one of the questions that city planners will be grappling with as they assess a revised development proposal for a property on the southeast corner of the busy King-Spadina intersection.
The site, most of which is occupied by a 1-storey liquor store constructed in 2009 at 415 King West, could clearly handle highrise redevelopment. But it's the shape, size and density of any new structure to be built there that has been a sticking point with city planners, the local councillor and area residents.
CONTINUED ON PAGE 2