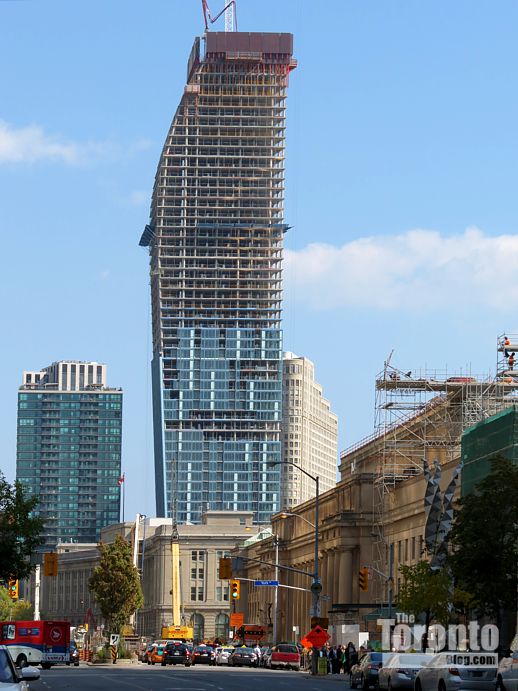 The L Tower viewed from the west on Front Street near University Avenue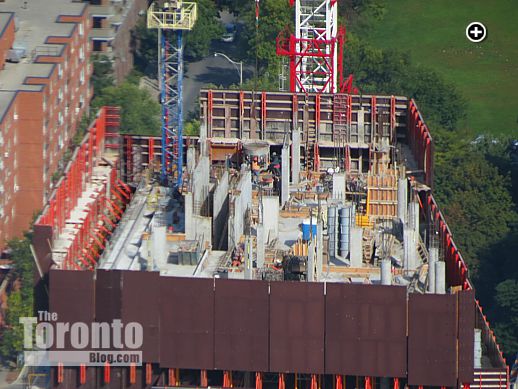 A construction crew pours concrete on the top level of The L Tower, 58 storeys above Yonge Street & The Esplanade. Click on the picture to view a larger image.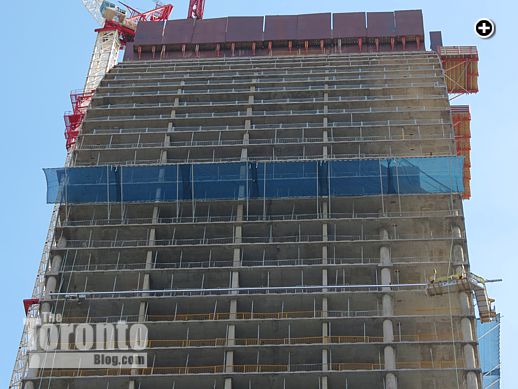 The upper levels appear to recede in this view of The L Tower 's north side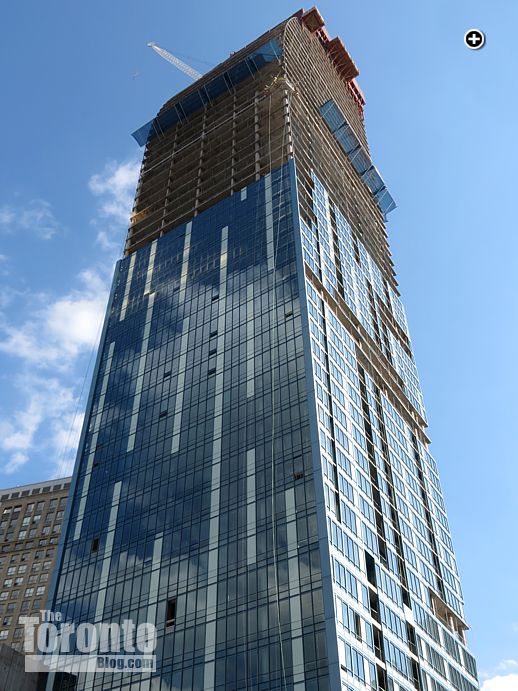 Looking up The L Tower's northwest corner, from Yonge Street
Top-off time:  The L Tower marks a construction milestone this afternoon with a topping-off ceremony that will include an exciting aerial performance by a 5-member troupe from Vancouver's Aeriosa Dance Society on the skyscraper's north side.
Word is that the building's internationally renowned architect, Daniel Libeskind, will be in the city to participate in the celebrations. The L Tower is Libeskind's second major building design in Toronto in the past decade; his previous landmark, the Michael Lee-Chin Crystal of the Royal Ontario Museum (ROM), opened during the summer of 2007.
CONTINUED ON PAGE 2