Meanwhile, fritted glazing was applied to the 8-storey pavilion that houses the hotel's ballroom, convention centre and other facilities because opacity is the standard that the hospitality industry prefers for cladding on public function areas, the architect said.
With Mays's column fresh in mind, I took a few more close looks at the Four Seasons skyscraper  when I was in Yorkville yesterday afternoon and again today. Both it, and its 25-storey companion condo tower, really do appear to blend into the sky. Well done, Mr. Clewes.
Below is a series of photos I've shot of the Four Seasons Toronto in recent days and in the past, some of which I think capture the 55-storey tower blending into the sky.
The Four Seasons Hotel, by the way, is expected to celebrate its grand opening in early October.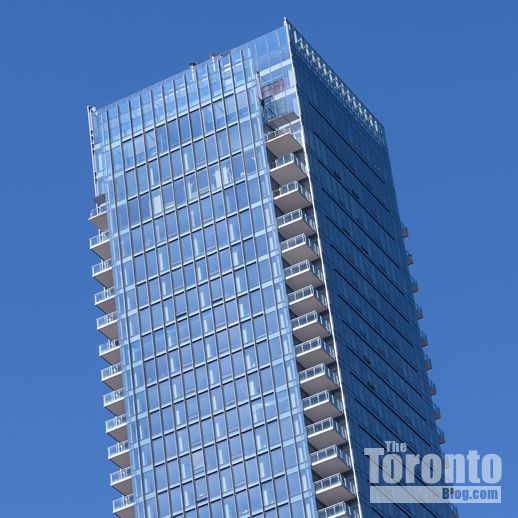 September 1 2012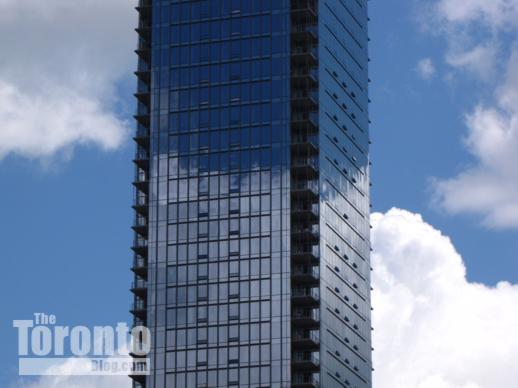 July 13 2011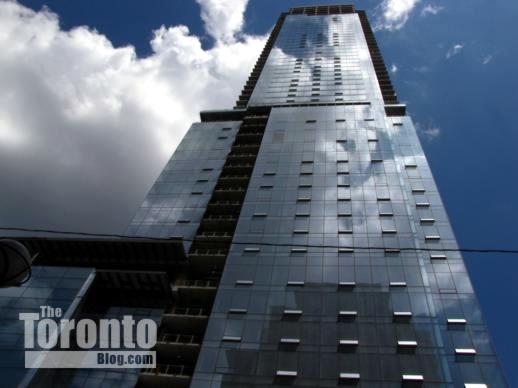 July 13 2011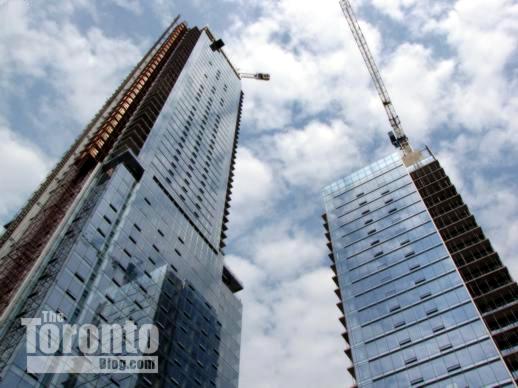 August 6 2011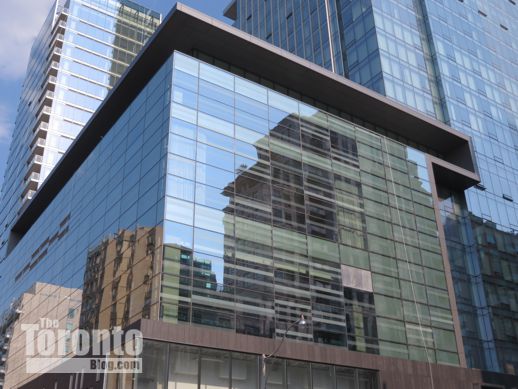 August 31 2012: The hotel's 8-storey ballroom and public facilities pavilion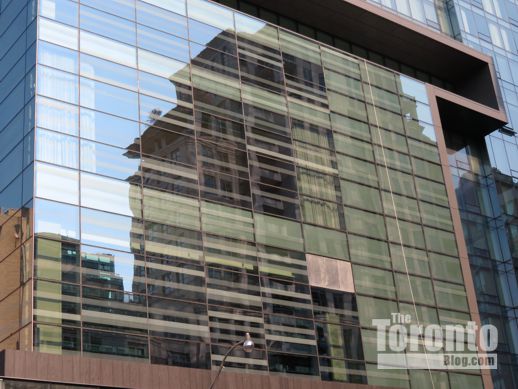 August 31 2012: The Bay Street facade of the hotel pavilion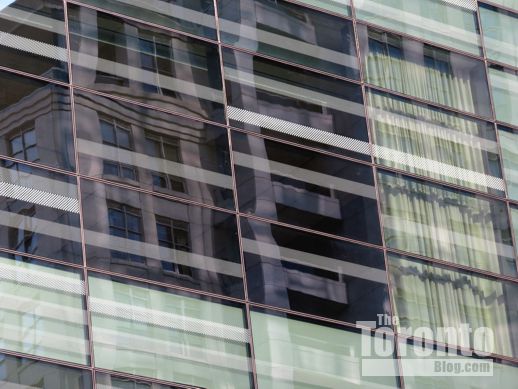 August 31 2012: A closer look at the fritted glass west wall of the pavilion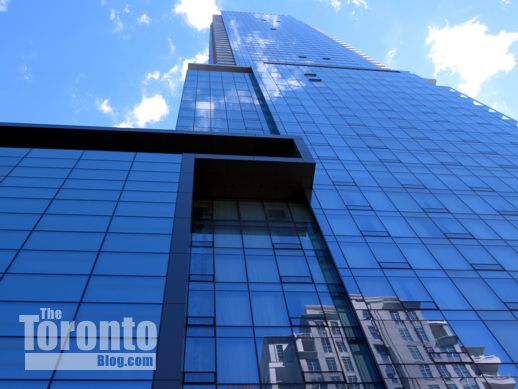 August 6 2012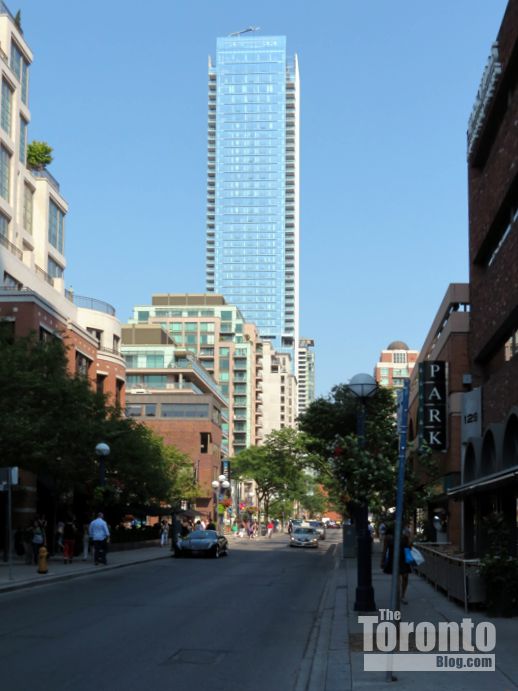 August 31 2012: Four Seasons Toronto viewed from the west on Yorkville Avenue near Avenue Road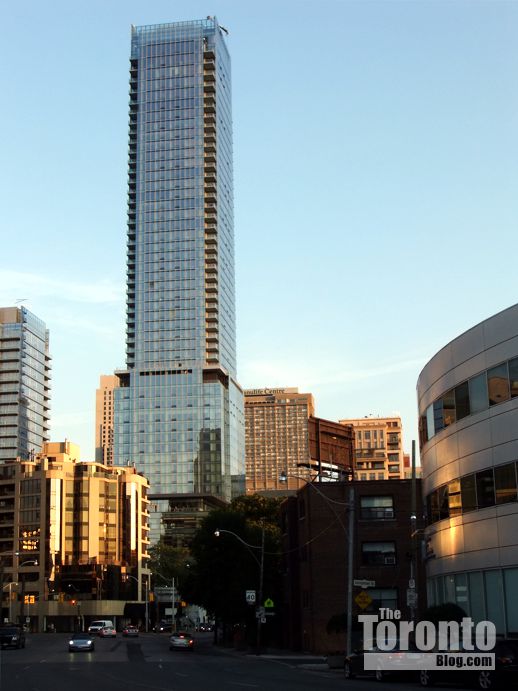 August 30 2012: Evening view from Davenport Road just west of Bay Street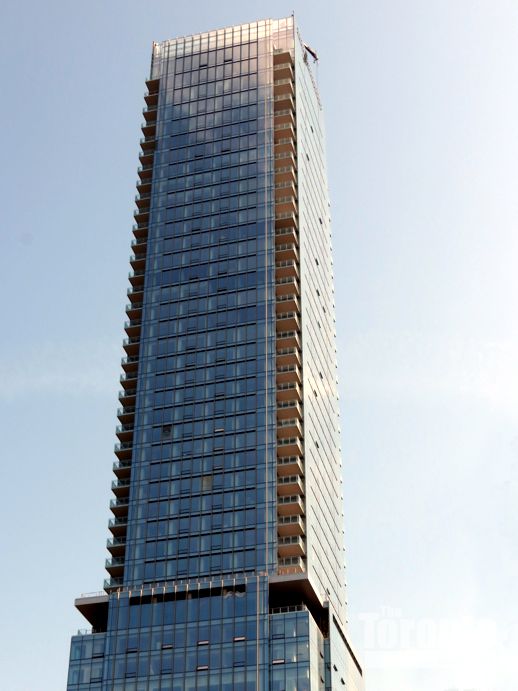 August 31 2012
September 1 2012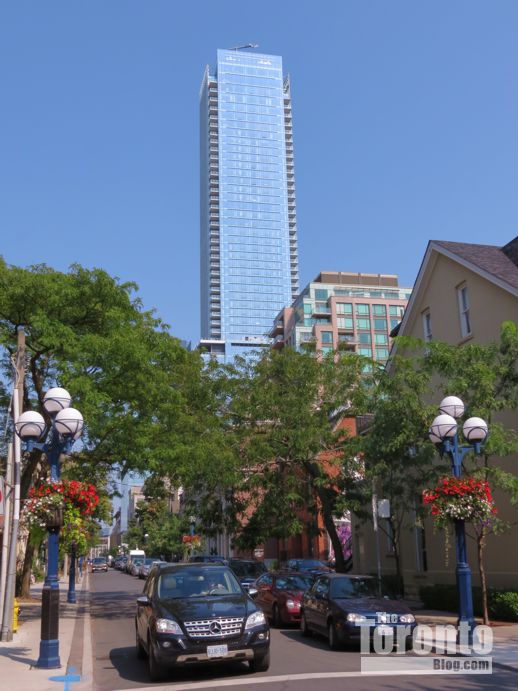 August 31 2012: Tower viewed from the corner of Scollard Street & Hazelton Avenue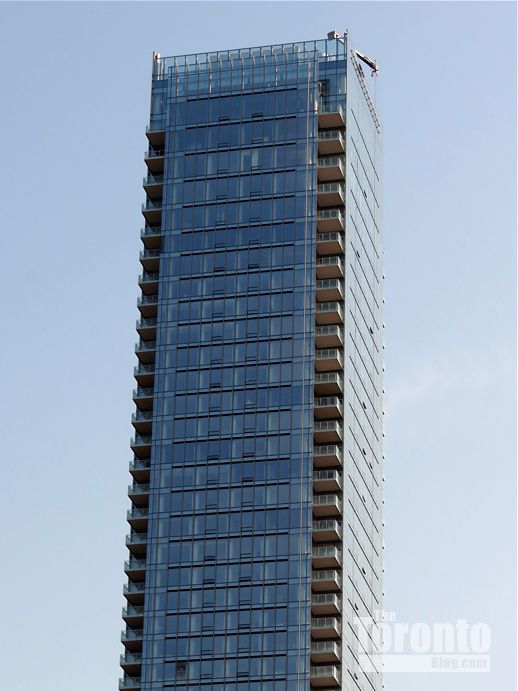 August 31 201: Northwest view from the intersection of Bay Street & Davenport Road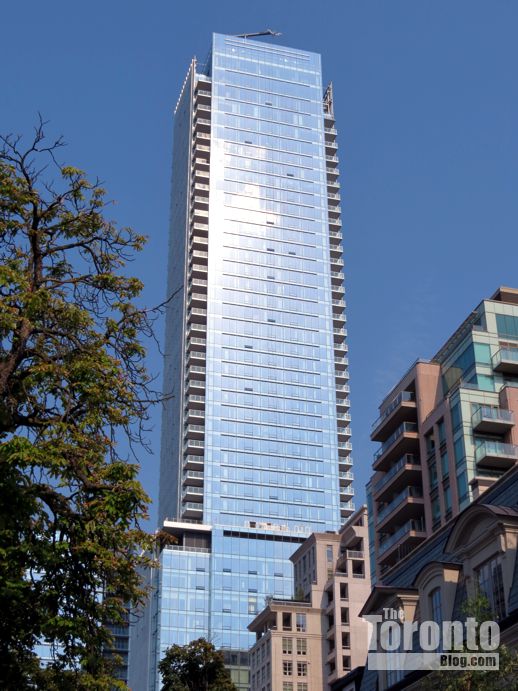 August 31 201: Sunshine glints on the west side of the Four Seasons tower in this view from Scollard Street between Bay Street and Hazelton Avenue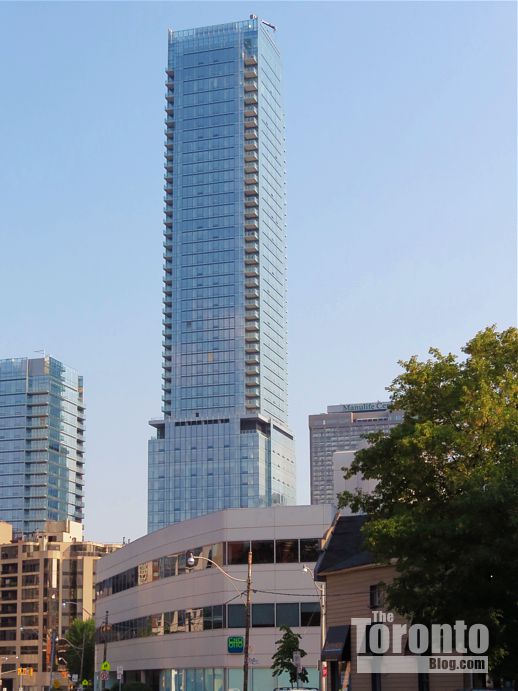 August 31 2012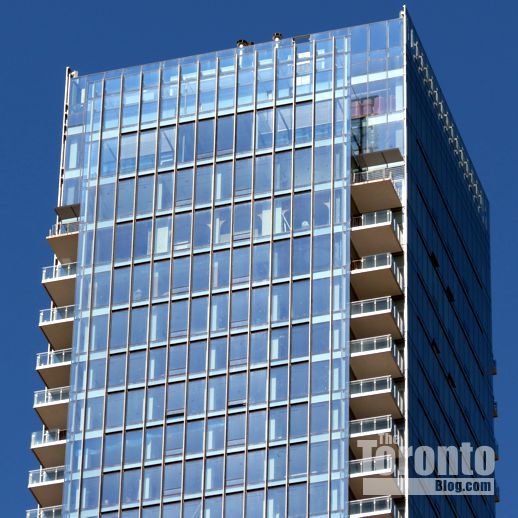 September 1 2012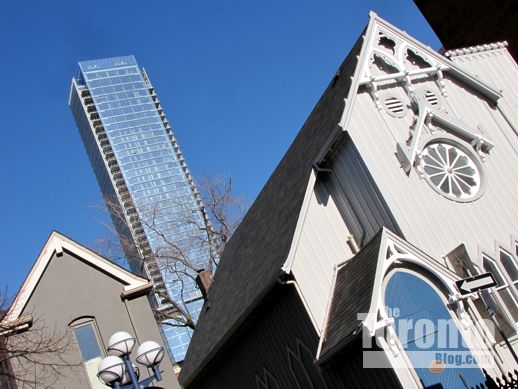 March 31 2012