According to a September 4 blog post published by Pier 27's developer, Cityzen, the SkyBridge will continue to take shape during the next month as steel and metal decking are added to the bridge, followed by a concrete pour.
The Residences of Pier 27 is a project of Cityzen Developments and Fernbrook Homes. The condo complex was designed by Peter Clewes of Toronto's architectsAlliance.
Photos in my September 14 2011 progress report showed construction of Pier 27 reaching street level, while the report itself included links to previous posts showing earlier stages of construction progress. Below are photos I shot in August and so far this month.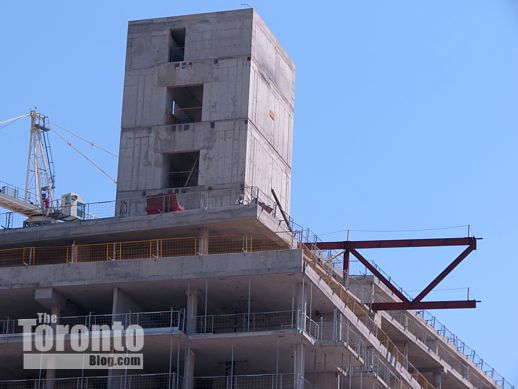 August 22 2012: Early stages of assembling the frame for the SkyBridge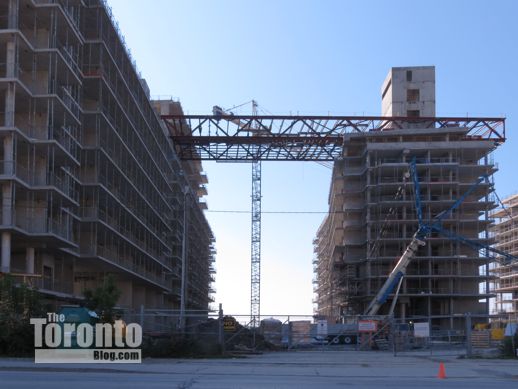 September 3 2012: Less than two weeks later, the framework is nearly finished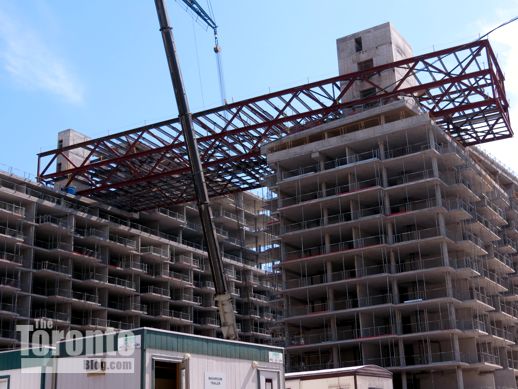 September 11 2012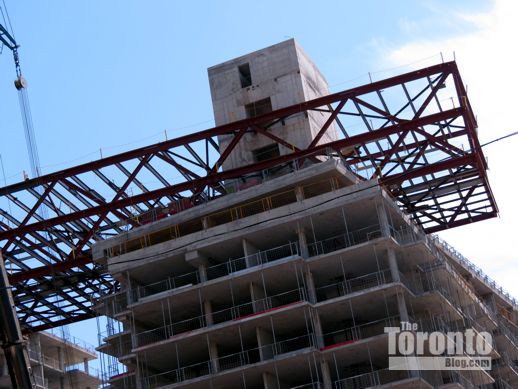 September 11 2012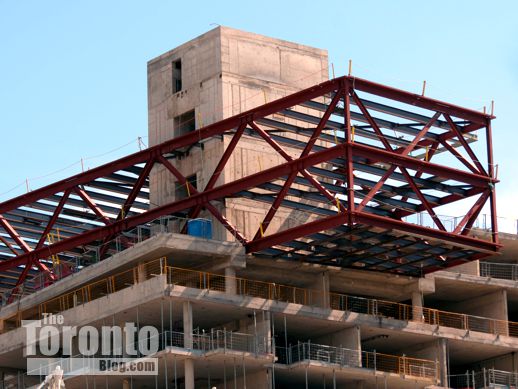 September 11 2012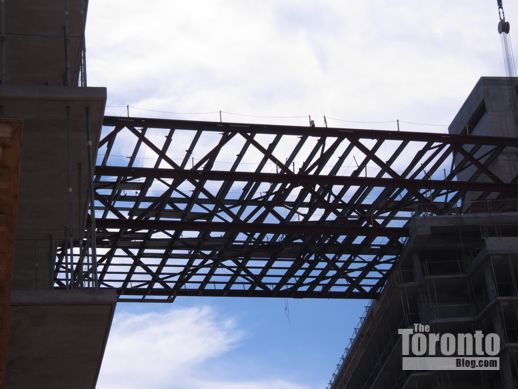 September 11 2012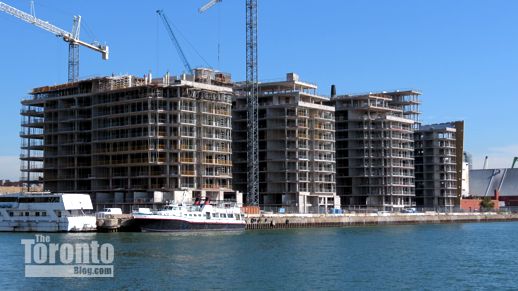 September 11 2012: Harbour view from the Centre Island ferry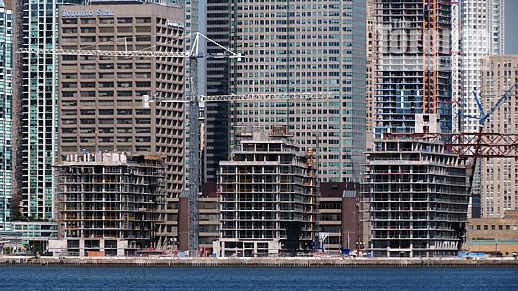 September 11 2012: Downtown office towers provide a backdrop for three of the Pier 27 buildings seen in this view from the Centre Island ferry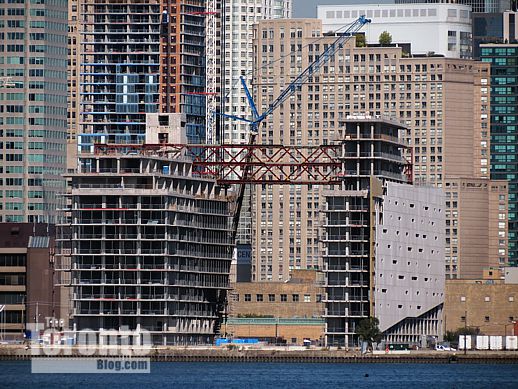 September 11 2012: Island ferry view of SkyBridge construction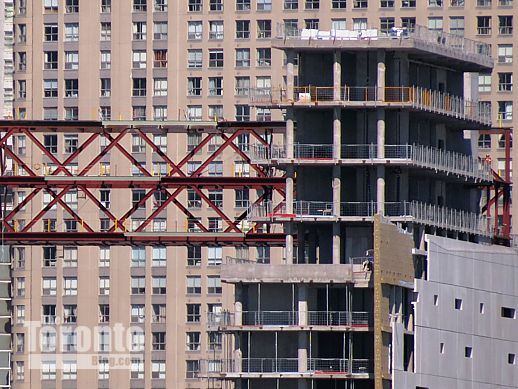 September 11 2012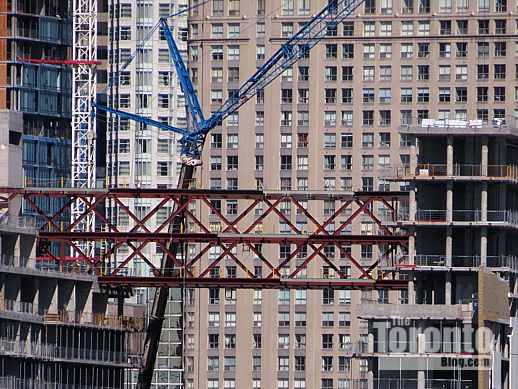 September 11 2012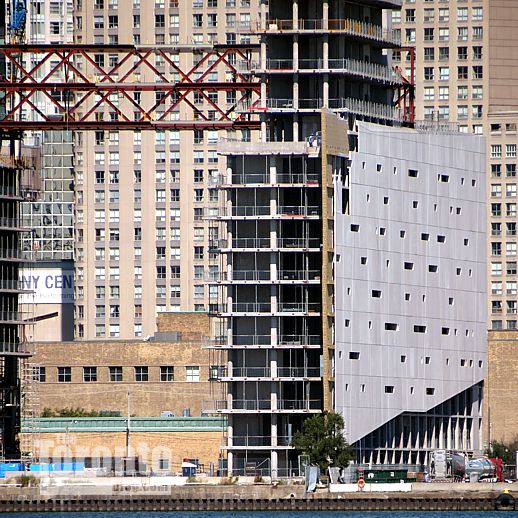 September 11 2012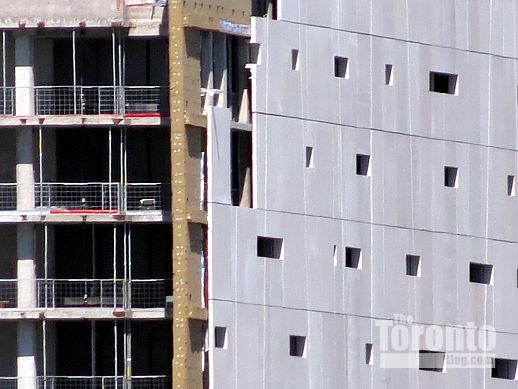 September 11 2012: Closer view of the east wall facing the Redpath refinery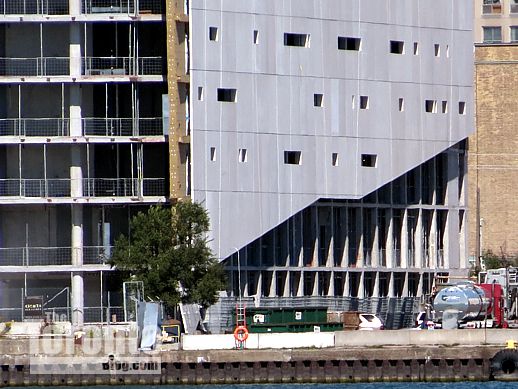 September 11 2012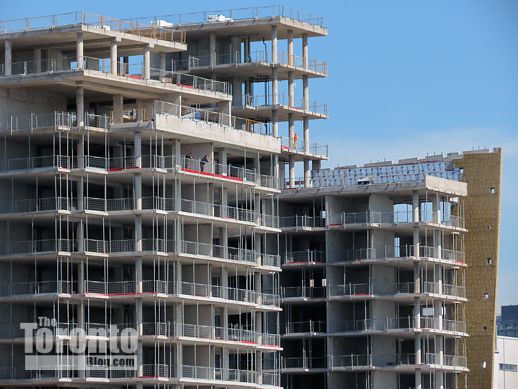 September 11 2012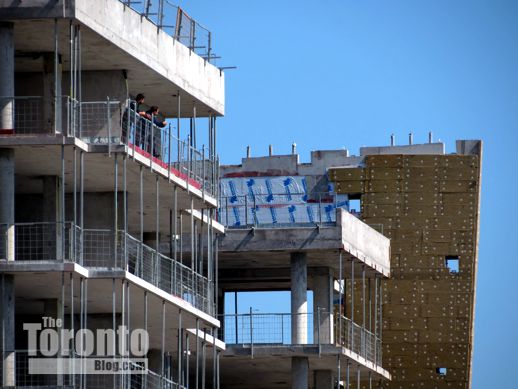 September 11 2012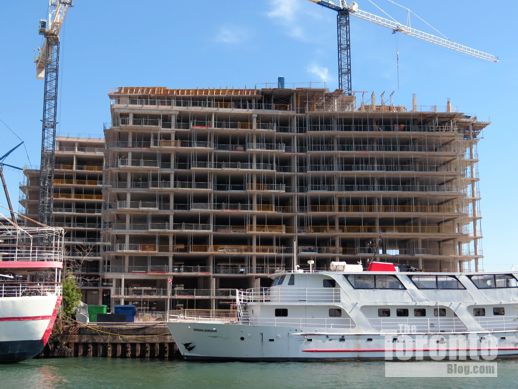 September 11 2012