Designed by Toronto's Diamond Schmitt Architects, Pace Condos features a 36-storey tower atop a 6-storey podium. The glass and masonry building will significantly spruce up its prime corner location, formerly occupied by a low-rise retail plaza that included a small supermarket, coin laundry, and several fast-food take-out restaurants.
City Council approved zoning changes to allow the project to proceed, in return for the developer's agreement to convey 14 units in the building to Artscape, an arts-based affordable housing provider, at the cost of $250 per square foot, as well as the payment of $150,000 towards a local Heritage Conservation District study, $300,000 for improvements to the laneway on the south side of the Pace Condos site, $400,000 for improvements to nearby Allan Gardens Park, and $300,000 for capital improvements to the Good Neighbours' Club at 170 Jarvis Street.
Below are two building illustrations provided courtesy of Diamond Schmitt Architects, along with several photos showing foundation drilling and shoring activity at the Pace Condos site this week. Photos showing how the site looked prior to demolition of the retail plaza can be viewed in my posts on March 22 2011, April 18 2011, and July 1 2011.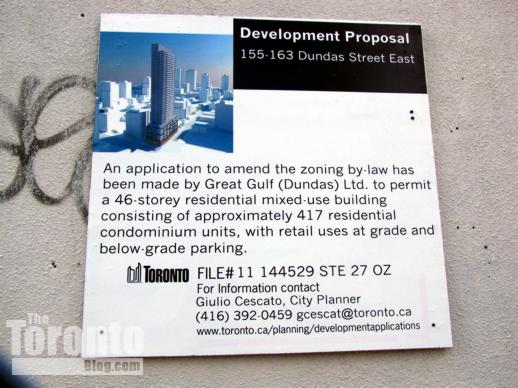 Development proposal sign posted on the Pace Condos site in spring 2011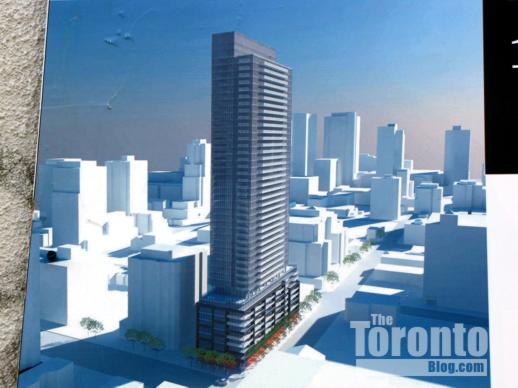 The building illustration on the development proposal sign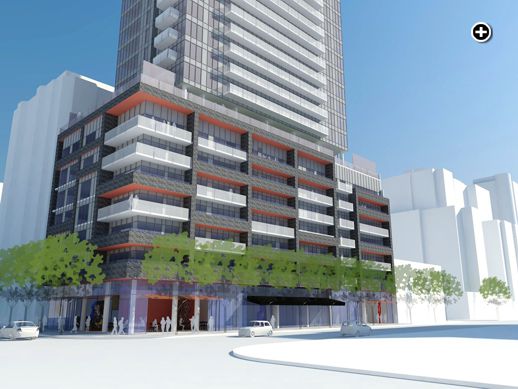 This artistic illustration, provided courtesy of Diamond Schmitt Architects, depicts a view of Pace Condos from the northeast along Jarvis Street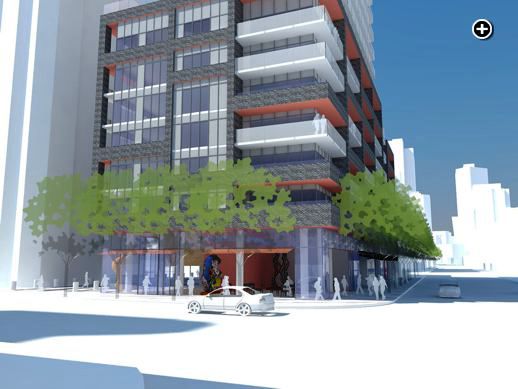 Another Diamond Schmitt illustration of the Pace Condos podium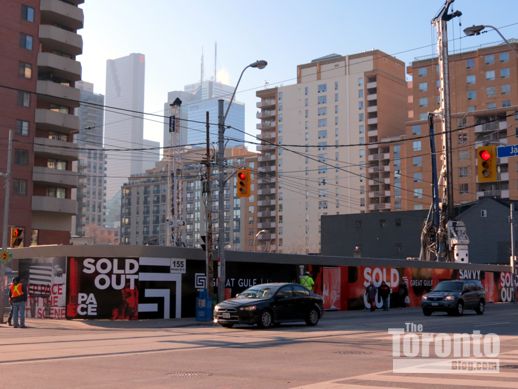 December 13 2012: Site viewed from the NE corner of Jarvis & Dundas Streets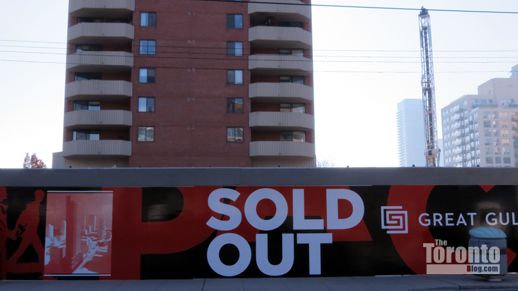 December 13 2012: Hoarding signage touts the project's sales success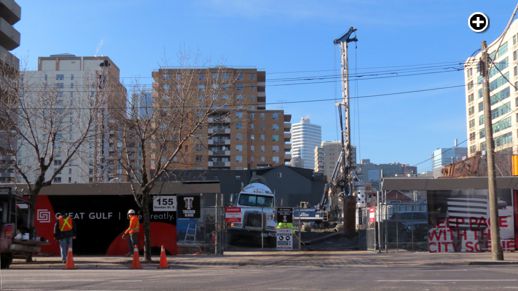 December 13 2012: Foundation drilling activity viewed from the east side of Jarvis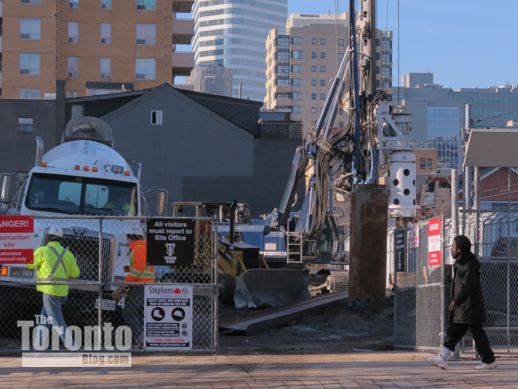 December 13 2012: A shoring machine drills at the NE corner of the property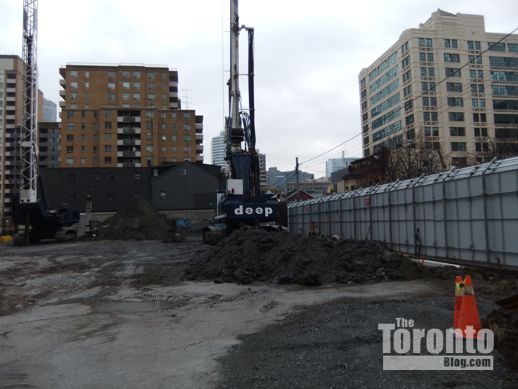 December 16 2012: The north side of the site, along Dundas Street East. Pace Condos will be less than a 10-minute walk from the Toronto Eaton Centre.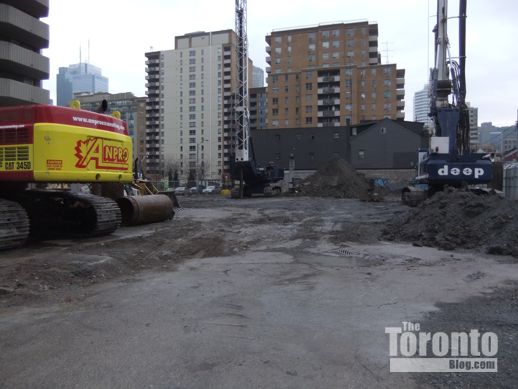 December 16 2012: A southwesterly view across the Pace Condos site, looking toward midrise apartment and co-op buildings on Mutual Street