Whether it's 42 or 44 floors in the end, the condo tower will still overtake the height of the office buildings that bookend its north and south flanks — the 25-storey Zurich building to its south, which was constructed in 1971, and the 20-storey office building to the north at 438 University, built in 1991.
A project of Tribute Communities, Residences at RCMI was designed by Toronto's Zeidler Partnership Architects.
Below are more photos I shot of the RCMI Residences building today, along with a link to an album containing 34 photos on thetorontoblog.com Flickr page. Photos of earlier construction progress, and more details about the condo project, can be viewed in my January 12 2011 post, my November 23 2011 update, and in my August 31 2012 report.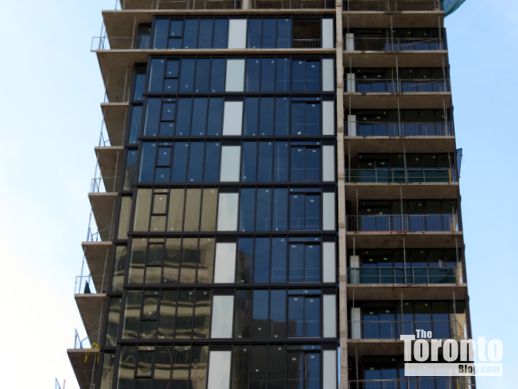 January 10 2013: Windows and cladding have been installed on at least 9 floors so far
January 10 2013: The bottom 6.5 storeys will be home to new club facilities for the Royal Canadian Military Institute. See my previous posts for further details about the institute's role in this unique mixed-use development.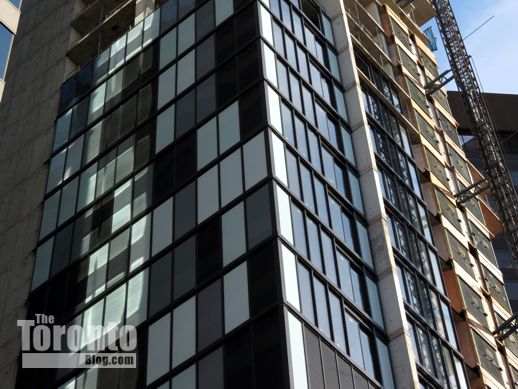 January 10 2013: Windows and cladding on the tower's northwest corner, viewed from the building's back side on Simcoe Street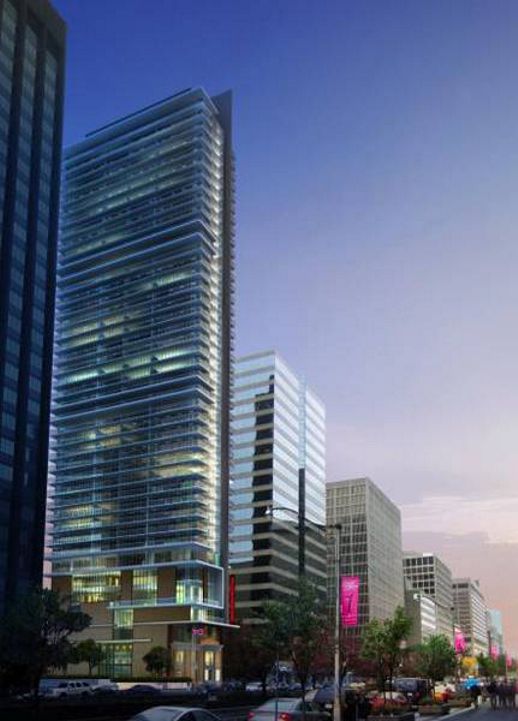 This artistic illustration, from the project website, suggests how the RCMI Residences condo tower will appear when construction is complete …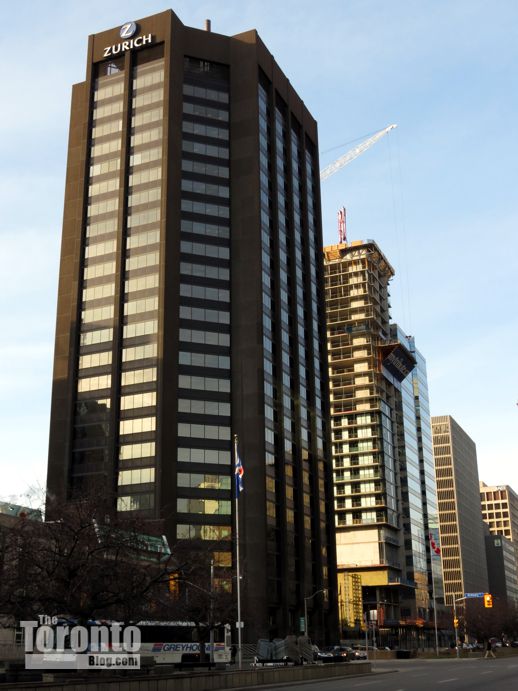 … while this photo, which I shot this afternoon, shows the visual impact the tower is already having on the west side of University Avenue with 15 floors of construction remaining
Click once on the image above to view a small-format slideshow of nearly three dozen photos of RCMI Residences construction progress. Click twice to access the album and view full-size photos with captions directly on my Flickr photostream.