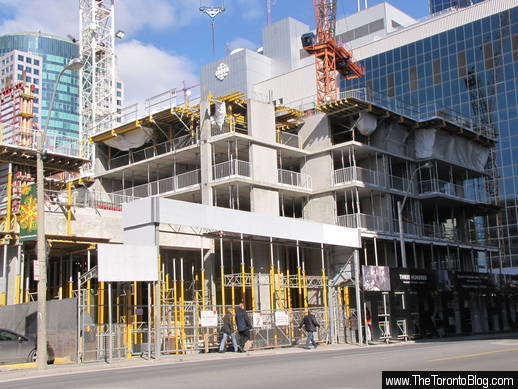 By mid-February of last year, the tower was beginning to climb above the street, with work starting on the 5th floor …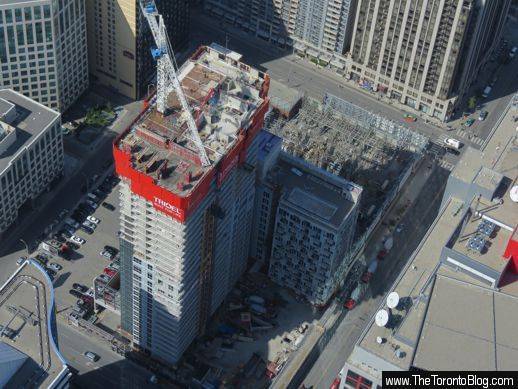 … and by September 2012 the L-shaped complex was rising to prominence on the Entertainment District skyline.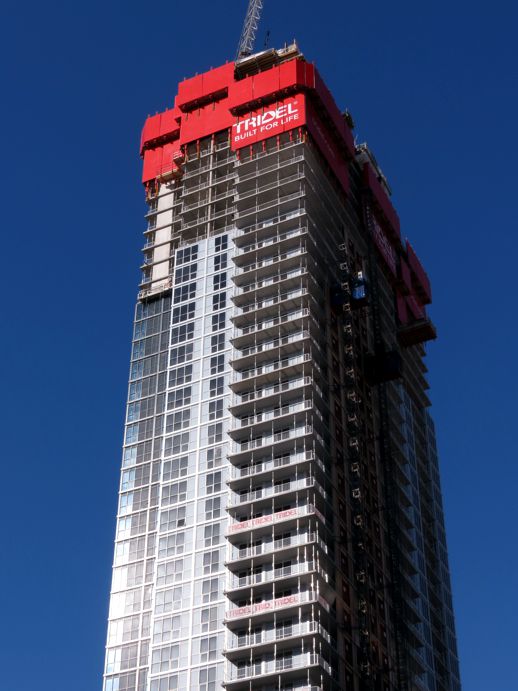 As of this month, construction of the 300 Front Street West condo tower has soared to 45 storeys on its way to a final floor count of 49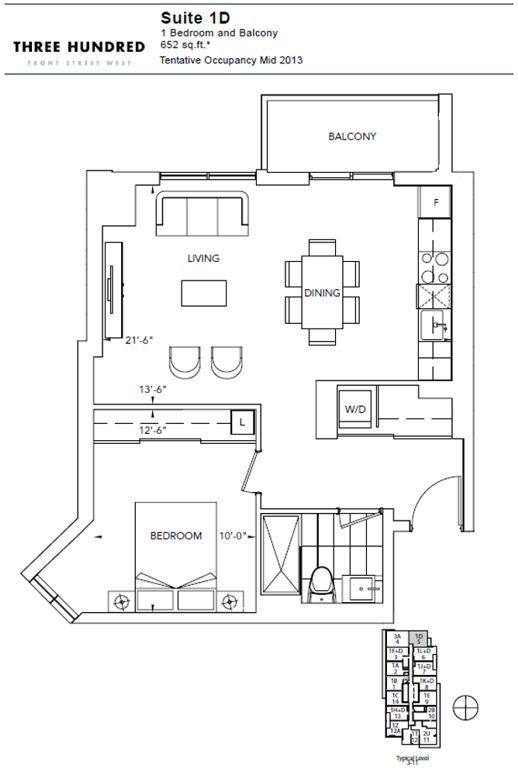 Although all of the loft units and 2-bedroom tower suites are completely sold out, the project website shows that some 1-bedroom tower condos are still available, including this 652-square-foot 1D unit, at prices starting from $380,500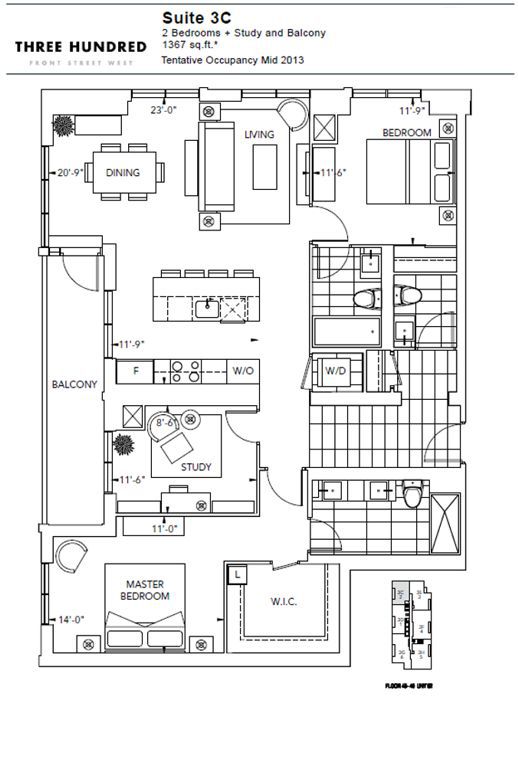 Also available are some upper-floor "Signature Collection" residences, including this 1367-square-foot Suite 3C layout, priced from $1.135 million, as well as two 49th-floor penthouses offering 1443 and 1764 square feet of living space at pricetags of $1.4 and $1.6 million, respectively.
Above is a link to my 300 Front West Flickr album with 175 photos chronicling construction progress of 300 Front Street West. Click once on the image to view a small-format slideshow, or click twice to access the Flickr album and view the photos and captions in full size.