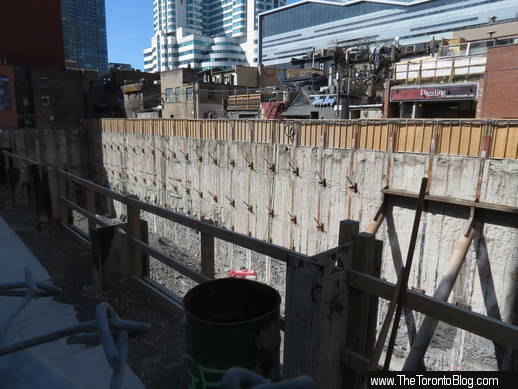 April 3 2013: Excavation viewed from the southeast corner, on Mercer Street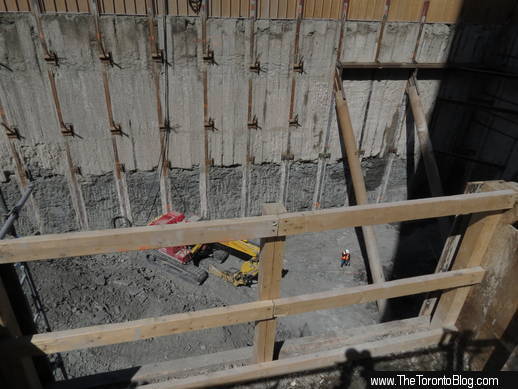 April 3 2013: A construction supervisor walks past an idle excavating machine near the east end of the pit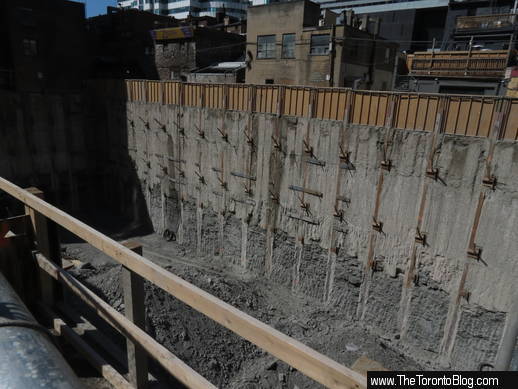 April 3 2013:  The long north retaining wall of the excavation. Visible behind the fence at the top of the pit is the rear of buildings along Toronto's "Restaurant Row" on King Street West between John Street and Blue Jays Way.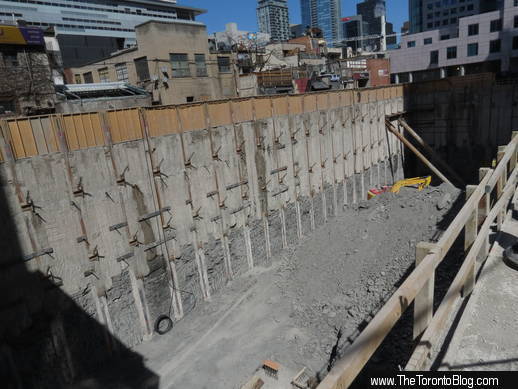 April 3 2013: A 5-level underground parking garage will ultimately fill this pit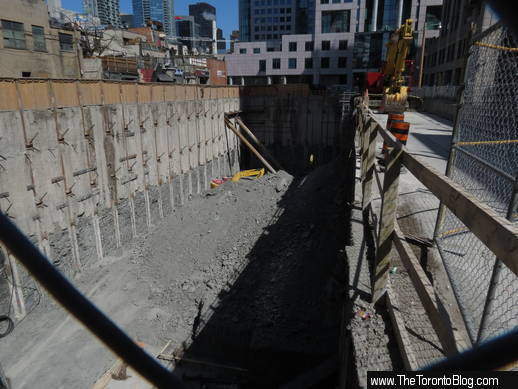 April 3 2013: Looking east across the excavation toward the Metro Hall building at 55 John Street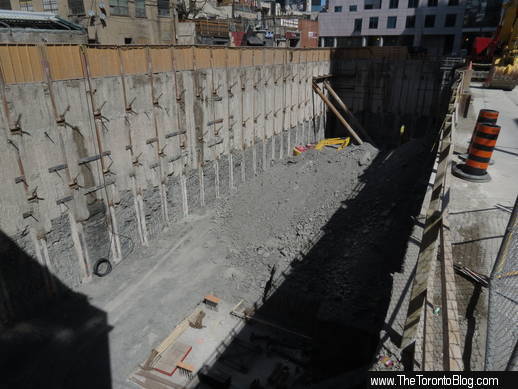 April 3 2013: The Mercer condominium is a project of Graywood Developments Ltd. and Beaverhall Homes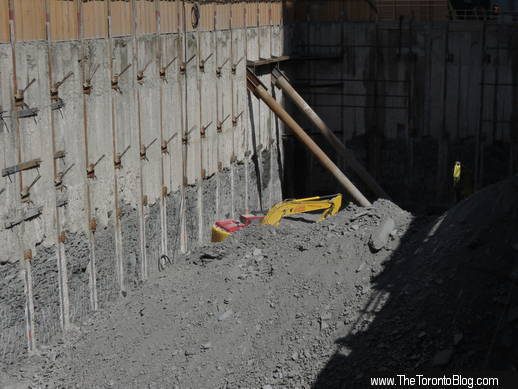 April 3 2103: An excavating machine works behind a giant mound of earth near two pillars supporting the wall near the pit's northeast corner
From The Mercer project website, an architectural rendering showing how the building's podium will look as it extends along Mercer Street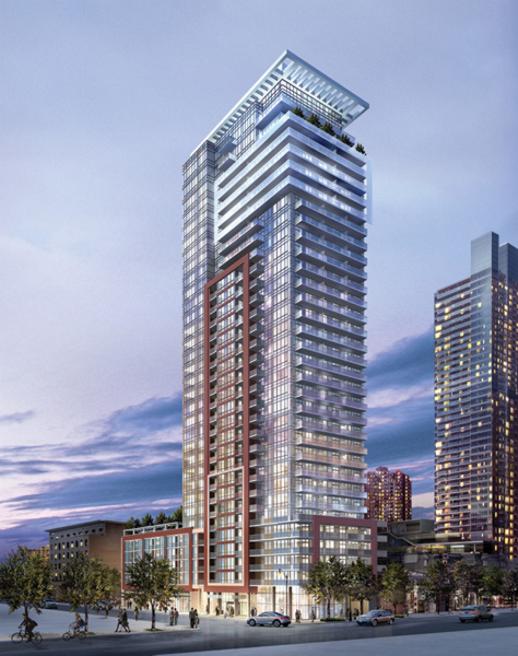 An architectural rendering of the 33-storey condo tower, which was designed by BBB Architects. For more information about The Mercer project, as well as photos of the site before construction commenced, see my posts from January 28 2011, October 20 2012, and January 7 2013.