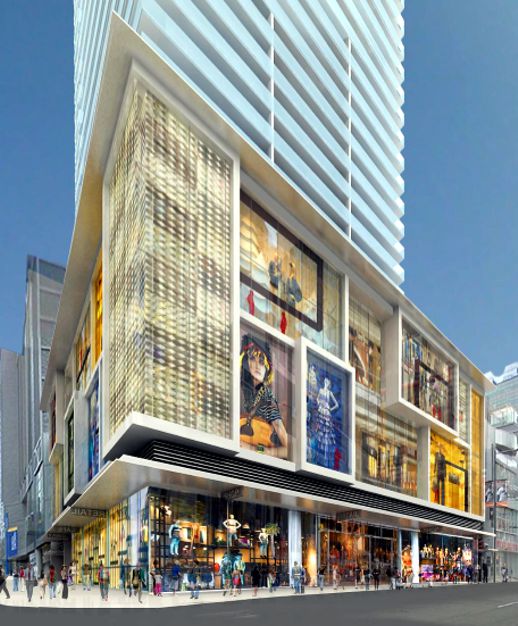 This illustration, from an online CBRE flyer, shows a mixed-use condo, retail and commercial development project being planned for the southeast corner of Yonge and Gould Streets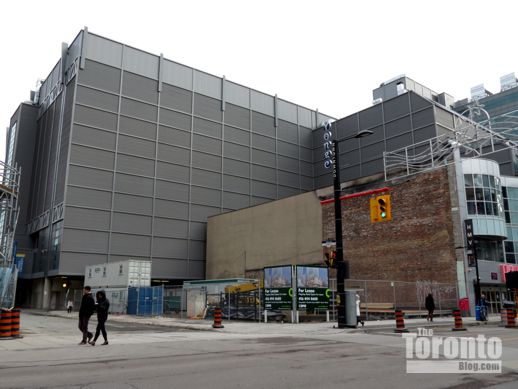 December 25 2012: The redevelopment site includes the vacant corner lot at 335 Yonge St., where the Empress Hotel heritage building once stood, and the adjacent 3-storey HMV retail building at 333 Yonge. At rear is the hulking 10 Dundas East restaurant, retail and cinema complex, formerly known as Toronto Life Square, that occupies the remainder of the block bounded by Yonge, Gould, Victoria and Dundas Streets.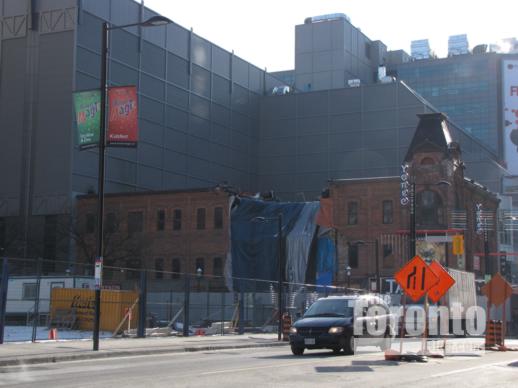 December 21 2010: A view of the historic Empress Hotel building at 335 Yonge Street only two weeks before it was destroyed in a fire set by a serial arsonist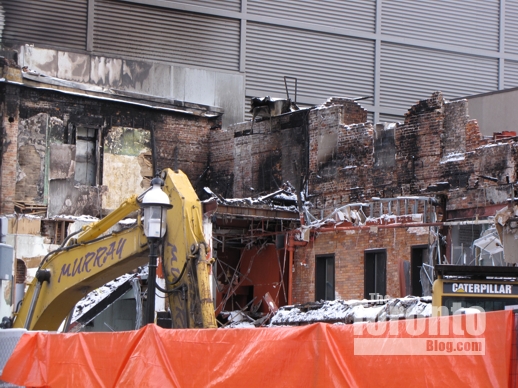 January 7 2011: A demolition machine razes the fire-ravaged remains of 335 Yonge only four days after the heritage building was set ablaze
Arsonist sentenced, redevelopment proposed: Only days after an arsonist was sentenced to prison for torching a heritage building at the southeast corner of Yonge and Gould Streets, signs have been posted on the property to advertise potential leasing opportunities in a major retail and condo redevelopment project being considered for the prime downtown site.
On December 14, convicted "serial arsonist" Stewart Poirier, 53, was sentenced to 10 years in prison for setting a blaze that destroyed the historic Empress Hotel building at 335 Yonge Street. The 124-year-old building, which was a city-designated heritage property,  was consumed by a 6-alarm fire in the early morning hours of January 3 2011. The fire-charred ruins were demolished that same month and the property has sat vacant ever since, being used from time to time as a construction staging area for the new Ryerson University Student Learning Centre being built on the opposite side of Gould Street. In the nearly two years since the fire, speculation has run rampant about what type of redevelopment the property's owner, Lalani Group, might propose for the site. Potential plans for the property now seem to be coming into focus.
CONTINUED ON PAGE 2