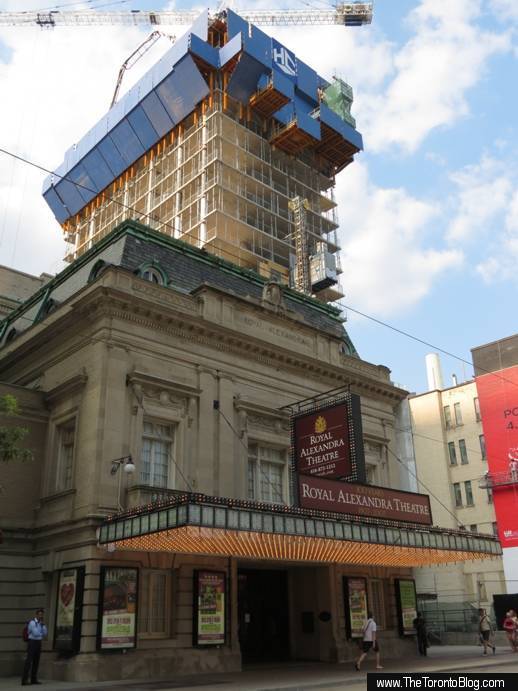 August 19 2013: Nearly 1/3 of its way to 47 storeys, the Theatre Park condo tower already dwarfs Toronto's historic Royal Alexandra Theatre
Stealing the show: When I last posted photos of the Theatre Park condos back in the spring (see my April 18 2013 post), construction was just beginning to overtake the height of neighbouring heritage buildings, including the Royal Alexandra Theatre.
Three-quarters of the way through summer, the tower has now grown to about one-third of its ultimate 47-storey height. And as it continues climbing higher, Theatre Park undoubtedly will keep stealing attention from the 106-year-old landmark next door.
A project of Lamb Development Corp, Niche Development and Harhay Construction Management Ltd., the Theatre Park condominium tower was designed by architectsAlliance.
The slender point tower still has some suites available for purchase — at prices starting from $489,900, according to the condo website.
Below are several more construction progress photos I shot recently. The Theatre Park Condos album on TheTorontoBlog's Flickr page contains several dozen photos of construction activity since December 2012.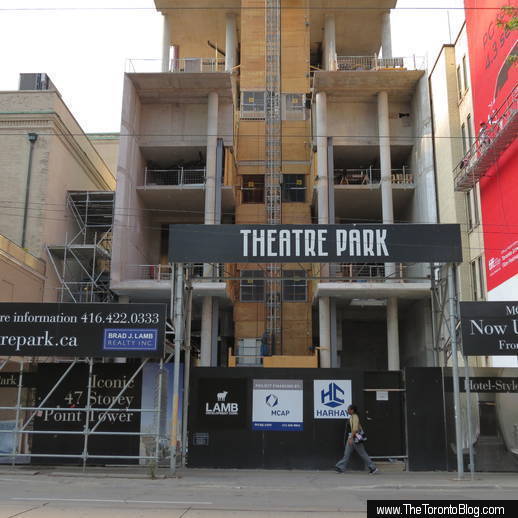 August 19 2013: Tower podium viewed from the south side of King Street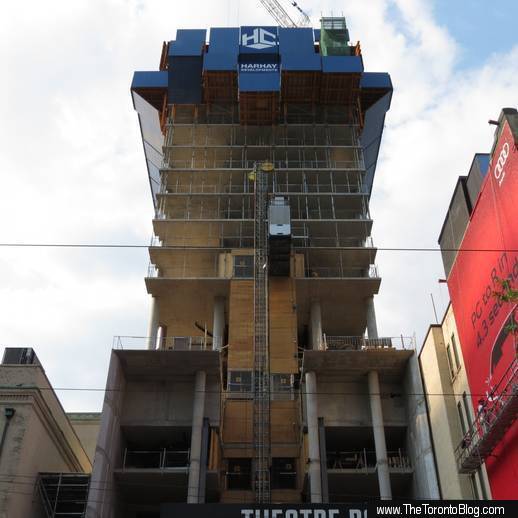 August 19 2013: Tower construction has climbed past the 16th level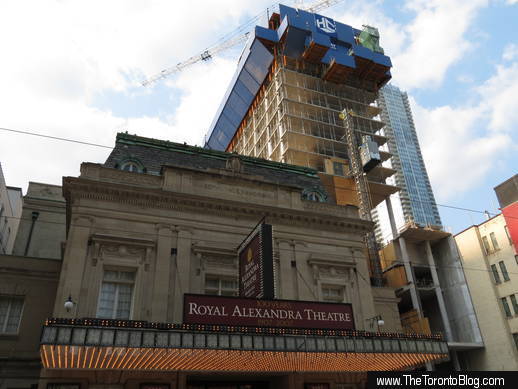 August 19 2013: The Theatre Park tower continues to rise higher above the 106-year-old Royal Alexandra Theatre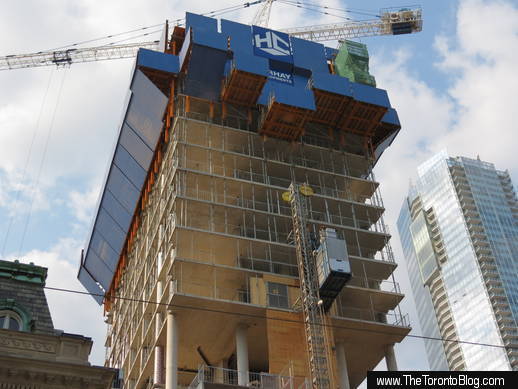 August 19 2013: The 66-storey Living Shangri-la Toronto hotel and condo tower (right) looks on as Theatre Park continues its climb above the Entertainment District