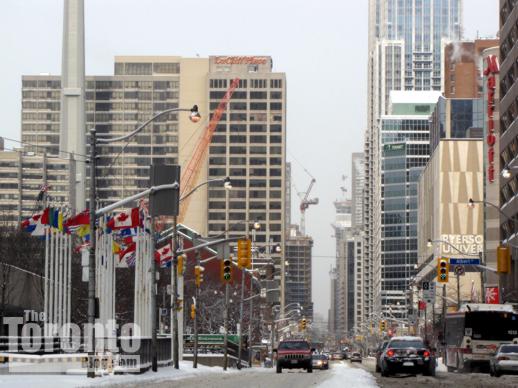 Snow day: The calendar says it's spring, but Toronto is getting another blast of winter with 5 cm. of snow falling throughout the day today. This photo, looking north from Queen Street on another snowy day earlier this winter, shows three major building sites on Bay Street. The orange construction crane is building the Sick Kids Research & Learning Tower at Elm Street; the crane in the middle of the photo is atop the Burano condo tower between Grenville and Grosvenor Streets; and the crane at the rear of the picture, on the east side of Bay, is atop the Four Seasons Toronto hotel and condo tower.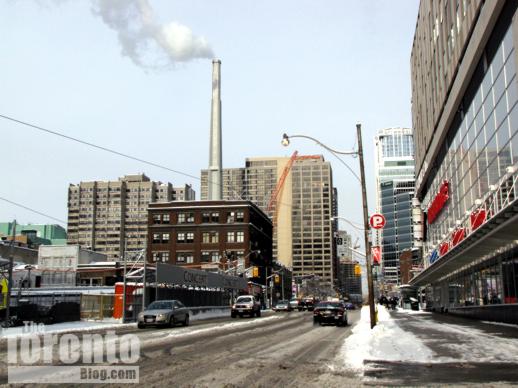 Snow motion: This photo was taken on the same day as the one above, a few blocks further north up Bay Street. It shows the Motion on Bay highrise apartment building construction site at left, along with the Sick Kids and Burano towers to the north.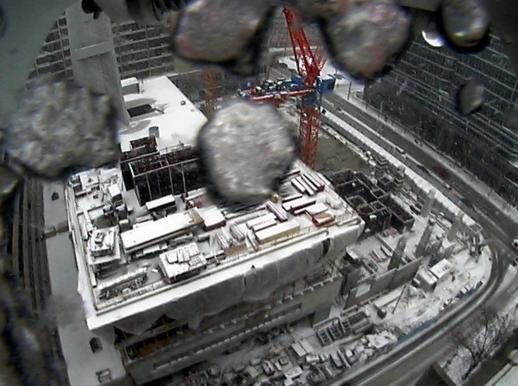 Ice view: This was a view this afternoon of the Sick Kids Research and Learning Tower construction site from an ice-covered webcam high above the building.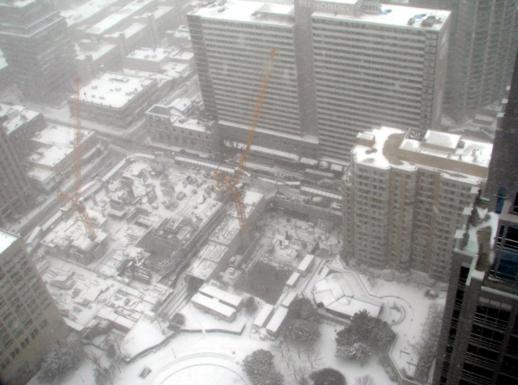 Snowy Aura: Although it's not on Bay Street itself, Aura condos is part of the College Park complex that occupies the entire eastern block of Bay between Gerrard and College Streets. This is a webcam view of the Aura condos construction site earlier this afternoon.