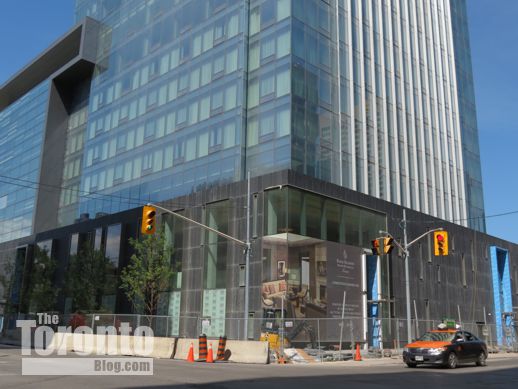 Exterior work on the new Four Seasons Hotel Toronto, seen here July 29 2012, is currently focussing on the base of the soaring 55-storey condo and hotel tower, as well as on the streetscape at the northwest corner of Bay Street and Yorkville Avenue.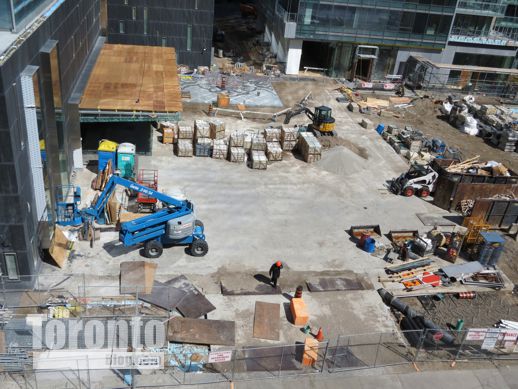 August 6 2012: In the courtyard on the east side of the Four Seasons tower, a driveway of elaborately patterned paving stones is being installed in front of the porte cochère …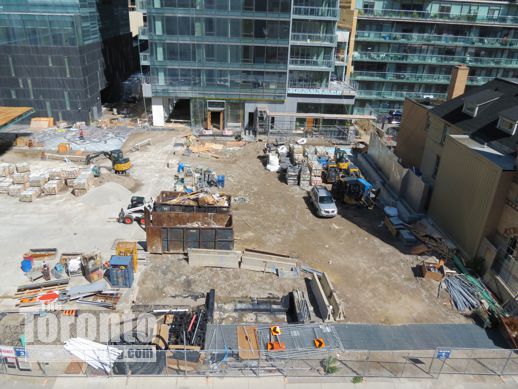 … while work is underway on the other half of the courtyard, where an urban garden will grace the street level in front of the 26-storey Four Seasons condo tower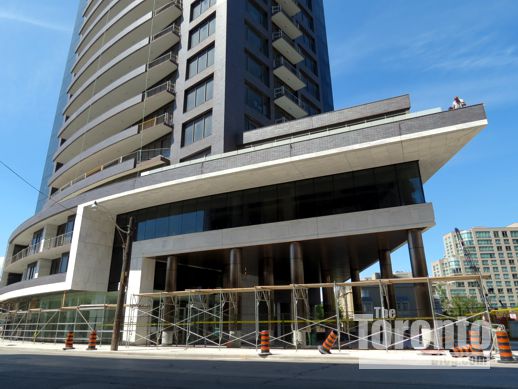 Meanwhile, just one block to the north, work is nearly finished on the podium of The Florian condo tower on Davenport Road at the top of Bay Street, seen July 29 2012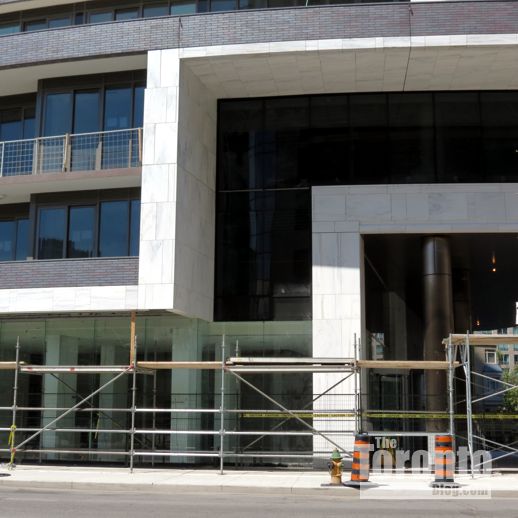 Marble, glass and masonry accent provide strong angular accents to the long facade of The Florian's podium, which gently follows the curve of Davenport Road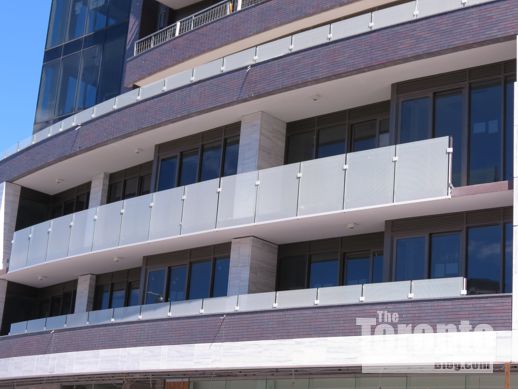 Exterior finishing touches, including glass panel installation on podium-level balconies, were underway during the August holiday weekend …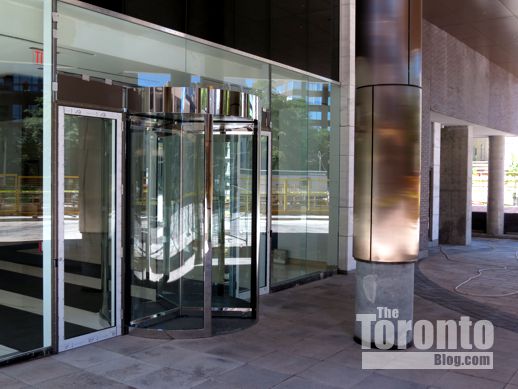 … while the revolving lobby entrance door and sheltered front driveway beneath the sharply pointed prow of the podium were in full view to passersby
Finishing touches: During the past three years, public attention on The Florian and the new Four Seasons Toronto condo towers in Yorkville has generally been focussed upward, as construction of the three highrise buildings climbed steadily higher. Now that wooden construction hoarding has been removed from the sidewalks outside both buildings, passersby are finally able to take a good look at architectural details closer to earth, including the exterior of the podiums and the streetscaping and landscaping elements of each project.
CONTINUED ON PAGE 2