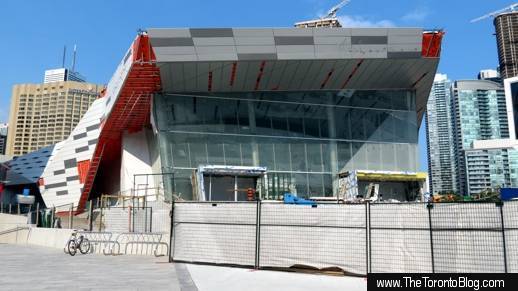 August 19 2013: Construction work continues on the building exterior as Ripley's Aquarium of Canada gears up for its September opening. Below is an artistic rendering that shows how the building will look once complete.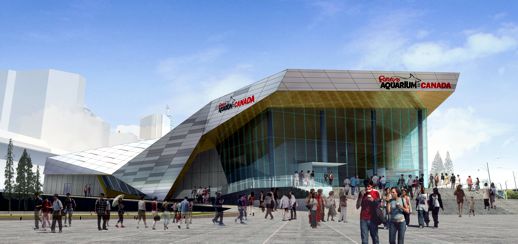 Buy now: The wait to see Toronto's newest tourist attraction is nearly over.
With its public opening set for September, Ripley's Aquarium of Canada is now selling advance admission tickets on its website. The "pre-opening" passes, which cost $29.98 for adults and $19.98 for seniors over 65 and kids aged 4 to 13, will be valid for entry to the aquarium for up to one year after date of purchase.
The aquarium, which has been under construction since August 2011, has long targeted a "summer of 2013" opening. Thousands of Canadians eager to view sharks from the Dangerous Reef's underwater tunnel had been hoping they could visit the aquarium during the summer school break, but construction didn't finish in time. The precise opening date in September still hasn't been announced.
Extensive information about the attraction is available on the Ripley's Aquarium of Canada website.
I posted construction photos in reports published on August 18 2011, August 17 2012, and October 14 2012.  Pictures showing how the aquarium site (on Bremner Boulevard at the base of the CN Tower) looked prior to construction can be viewed in my February 3 2011 report about the project.
More than 200 photos showing the various stages of construction during the past two years can be viewed in the Ripley's Aquarium of Canada album on TheTorontoBlog's Facebook page.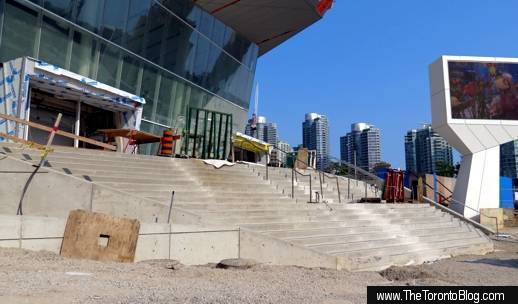 August 19 2013: Work continues on the aquarium's main entrance as well as the new pedestrian plaza it will share with the CN Tower.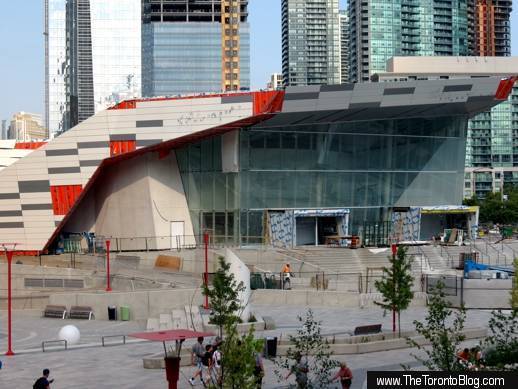 August 19 2013: A view of the aquarium from the pedestrian walkway on the east side of the nearby Rogers Centre.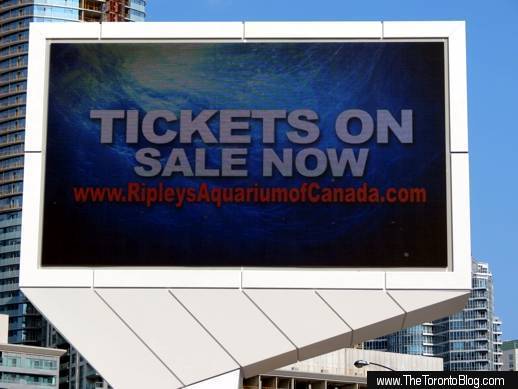 August 19 2013: "Pre-sale" tickets are available from the aquarium's website