A project of Lanterra Developments, ÏCE Condos was designed by Peter Clewes of Toronto's architectsAlliance.
Infinity3 is a project of The Conservatory Group, and was designed by E.I. Richmond Architects Ltd.
Below are some photos I shot of the two projects today. I also have posted two images taken several months ago to illustrate how dramatically the new towers have already impacted the skyline.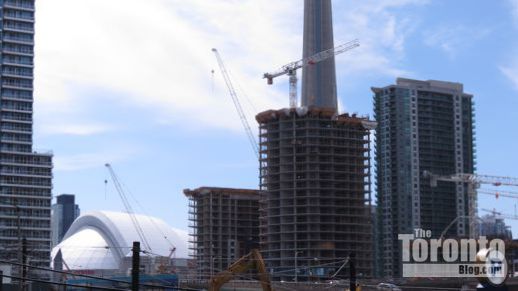 May 10 2012: This Queen's Quay Boulevard view of construction on the Infinity3 and ÏCE condominium projects shows just how quickly …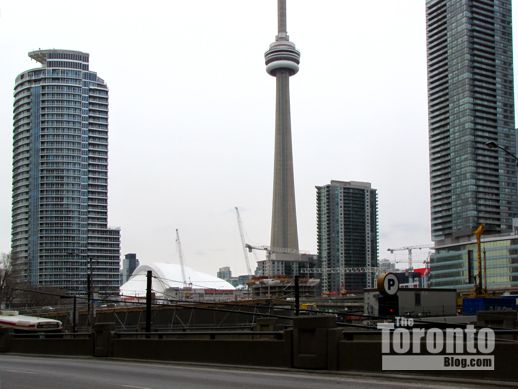 … the new buildings have changed the skyline since January 30 2012 when I shot this pic. At that time, the west ÏCE tower was just climbing into view, while cranes indicated where work was underway on the less-advanced  towers.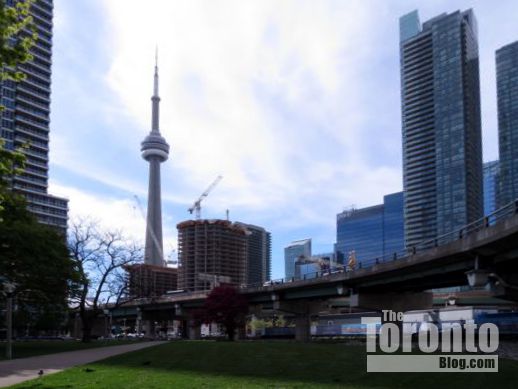 May 10 2012: A view of the ÏCE and Infinity3 towers from the Queen's Quay Blvd park encircled by the York Street off-ramp from the Gardiner Expressway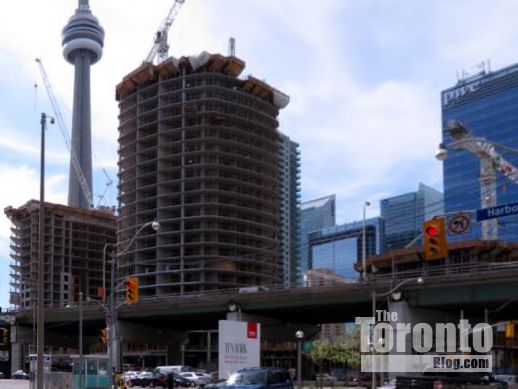 May 10 2012: A view of the Infinity3 and ÏCE tower construction progress from the southeast corner of York and Harbour Streets, looking across the site for the proposed 75-storey Ten York condo tower …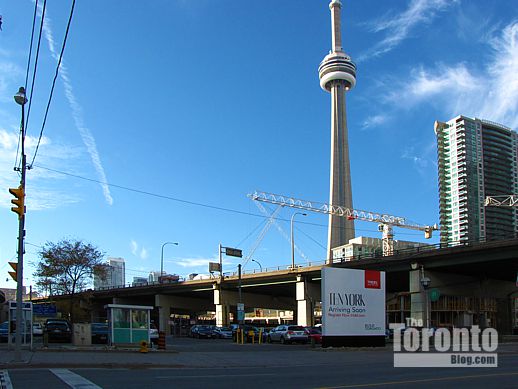 … viewed here back on November 25 2011 before construction of the Infinity3 and ÏCE condo towers became visible above the Gardiner Expressway. The Ten York project is still working its way through the planning approval process at City Hall, and was the subject of a community consultation meeting just last month.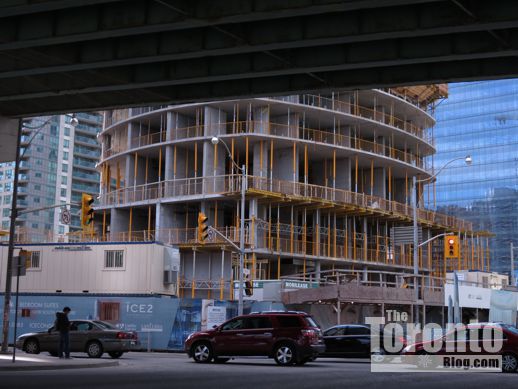 May 10 2012: Approaching the east ÏCE condo tower from the south on York Street, underneath the Gardiner Expressway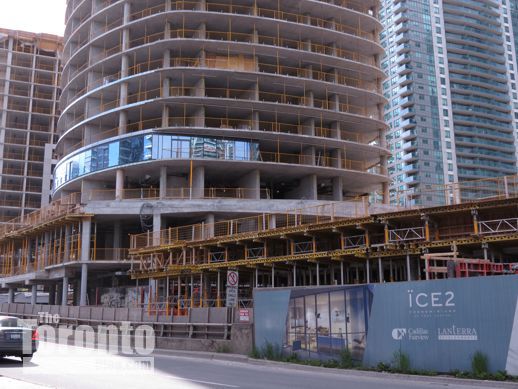 May 10 2012: Window and cladding installation has commenced on one floor of the west ÏCE condo tower, just above the Gardiner Expressway ramp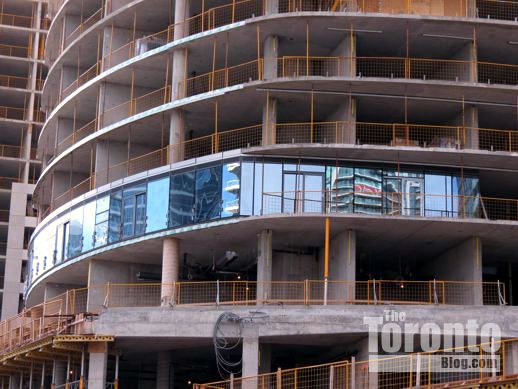 May 10 2012: The windows reflect a number of different condominium towers in the Harbourfront and lower Yonge Street areas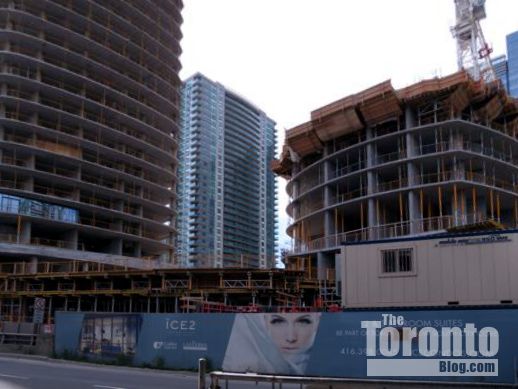 May 10 2012: The two ÏCE towers are rising on the north side of Lake Shore Boulevard and the York Street access ramp to the Gardiner Expressway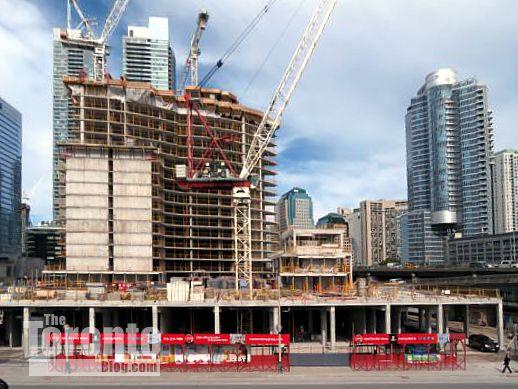 May 10 2012: Progress on the Infinity3 condo complex viewed from the west side of Lower Simcoe Street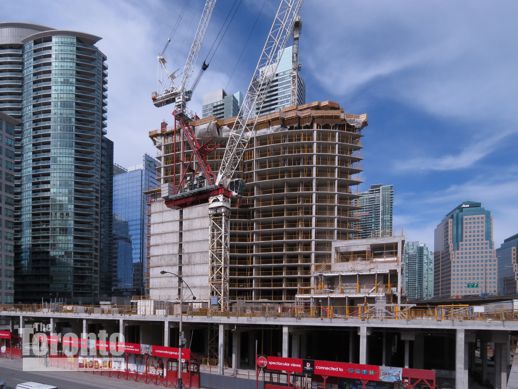 May 10 2012: Southwest view of the Infinity3 construction site, which is immediately south of the previously-built Infinity 1 & 2 towers, left