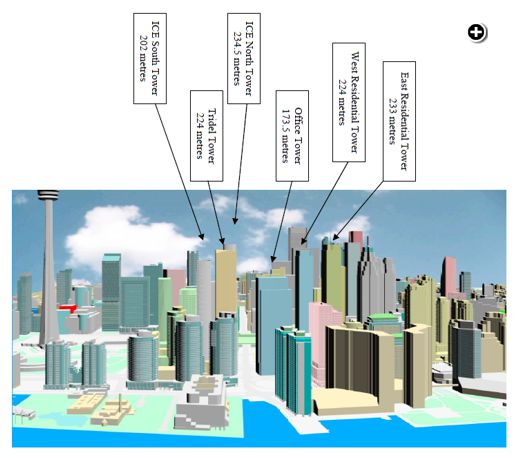 This illustration, from a city planning department report, compares the heights of four towers proposed for the York Street/Harbour Street area to the two ÏCE Condominium skyscrapers currently under construction nearby. Click on the image to view it in a larger format.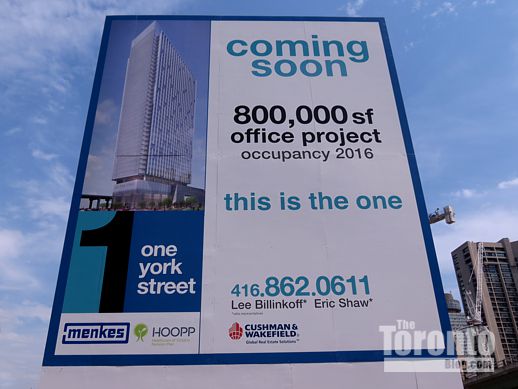 The proposed towers include a 37-storey office building …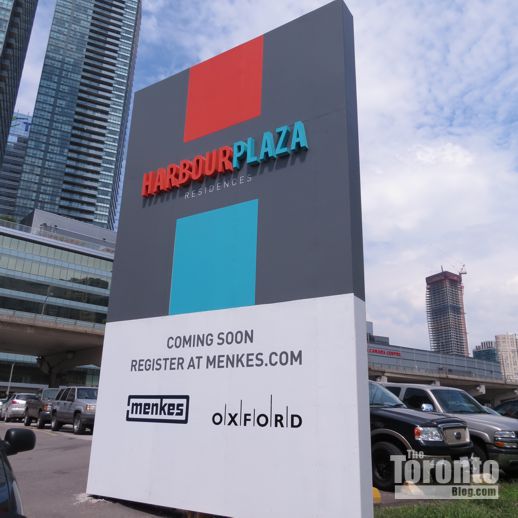 … and two condo skyscrapers rising 62 and 66 storeys …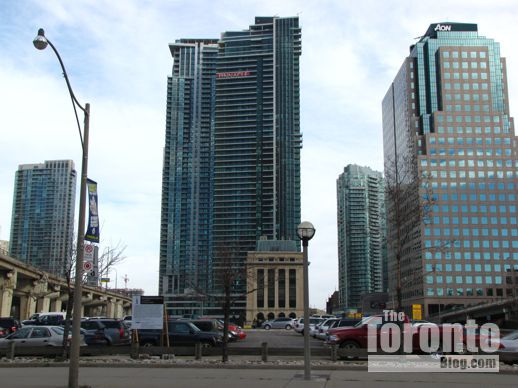 … on this surface parking lot property at 1 York Street and 90 Harbour Street, viewed here from York Street looking east.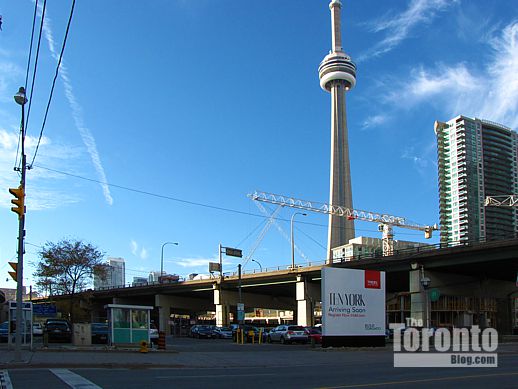 Just across the road on the west side of York Street, this surface parking lot is the location for developer Tridel's proposed Ten York condo tower …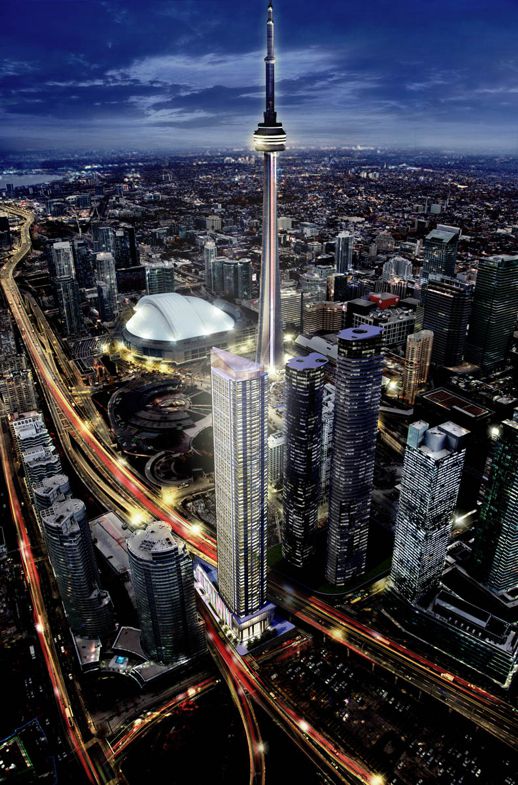 … which would soar 65 storeys from its wedge-shaped site, as depicted in this artistic illustration provided courtesy of Tridel. The developer recently launched sales previews for the 735-foot, 725-suite skyscraper.
Decision day: Two development proposals that would dramatically change the look of the city skyline are up for review at the monthly meeting of Toronto and East York Community Council (TEYCC) on Tuesday. 
The proposals — the Ten York condo tower by Tridel, and the 1 York office tower and two  Harbour Plaza condo skyscrapers by Menkes — both have the blessing of City planners, who have recommended "approval in principle" of Official Plan and zoning bylaw amendments that would permit the projects to proceed, subject to the provision of adequate parking space.
CONTINUED ON PAGE 2