A project of Lifetime Developments, The Yorkville Condominiums was designed by Rudy Wallman of Toronto's Wallman Architects. The building boasts 166 units, including six 2-storey townhouses along the McMurrich Street side of the complex. Suites in the tower include a variety of configurations ranging from 383-square-foot studios to 1-bedrooms, 1-bedroom + dens,  2-bedrooms, 2-bedrooms + den, and penthouse suites in 1-bedroom _ den, 2-bedroom + den and 3-bedroom + den layouts. The project website indicates that all units are sold out.
Below are three building renderings that appear on The Yorkville Condominiums website, followed by a series of photos I've shot at the building site since last summer, when the presentation and sales centre was located there. (My January 19 2011 post about The Yorkville project included photos of the site before the buildings were demolished.)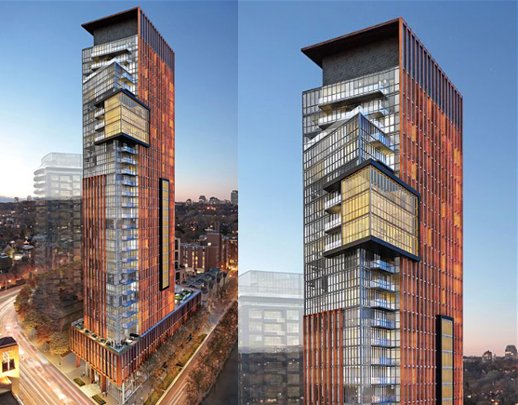 The 31-storey building was designed by Rudy Wallman of Toronto's Wallman Architects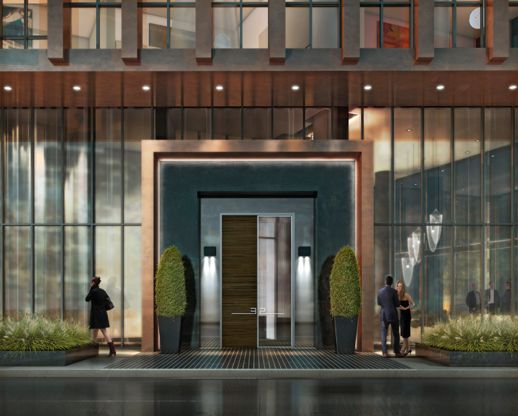 The artistic rendering of The Yorkville entrance appears on the project website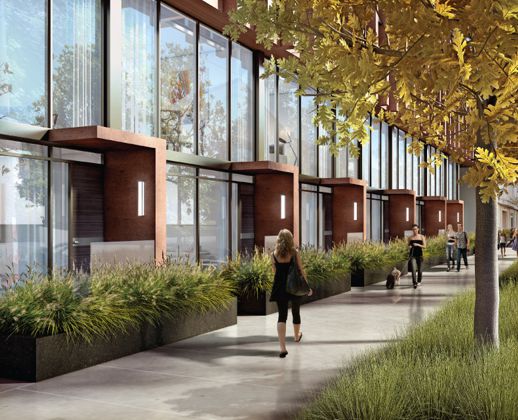 The project includes six 2-storey townhomes fronting on McMurrich Street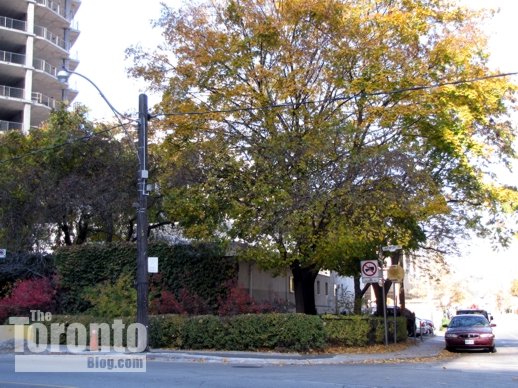 November 1 2010:  Moriyama and Teshima Architects formerly occupied the tree-shaded low-rise building on the corner of Davenport Road and McMurrich Street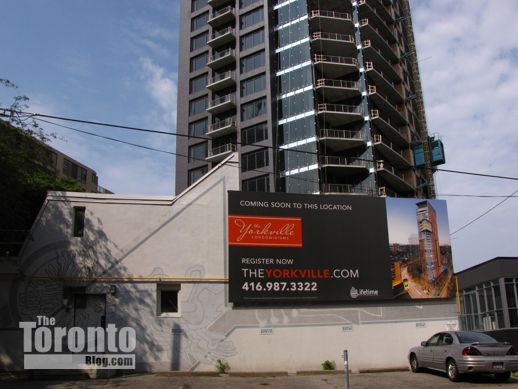 August 6 2011: The rear of the corner building, viewed from McMurrich Street. The Florian condo tower rises to the west of the site.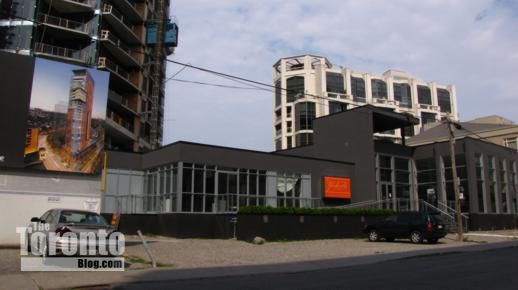 August 6 2011: The Yorkville Condominiums sales centre on the north half of the site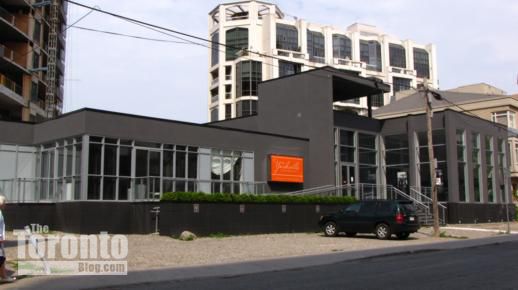 August 6 201: The sales centre staff did a great job: the project website indicates that all units in the building have been sold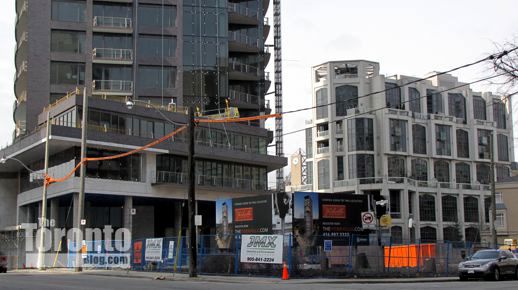 March 2 2012: Davenport Road view of billboards on The Yorkville site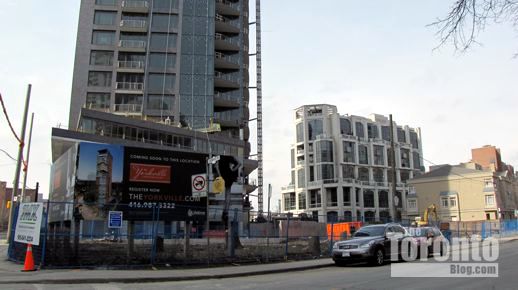 March 2 2012: McMurrich Street view of the condominium site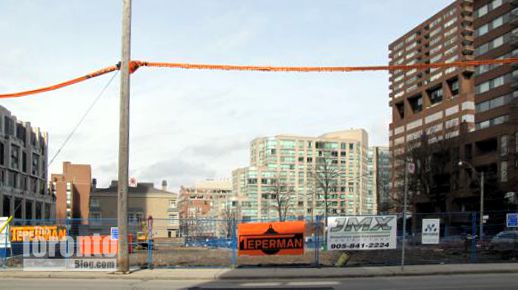 March 2 2012: The Yorkville site viewed from the south side of Davenport Road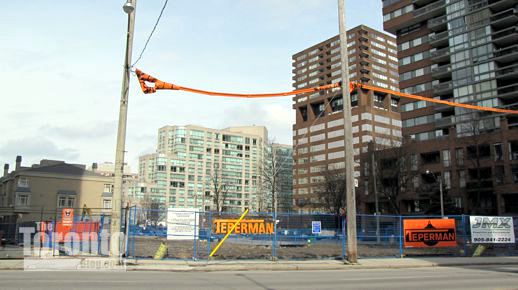 March 2 2012: This site view from Davenport Road shows residential buildings on the east side of McMurrich Street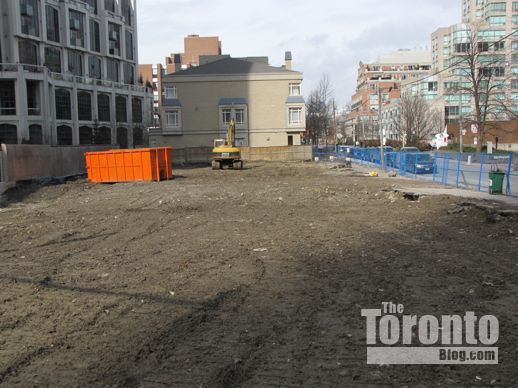 March 2 2012: Looking north across the cleared site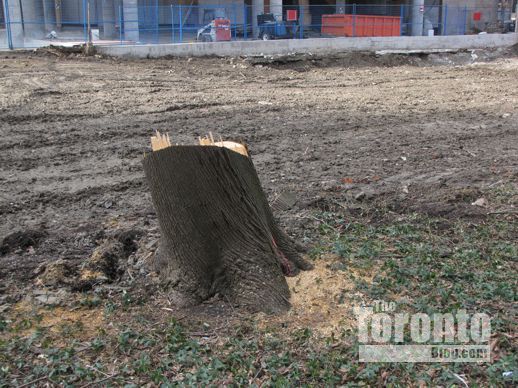 March 2 2012: Only the stump remains of the big shade tree that had stood at the corner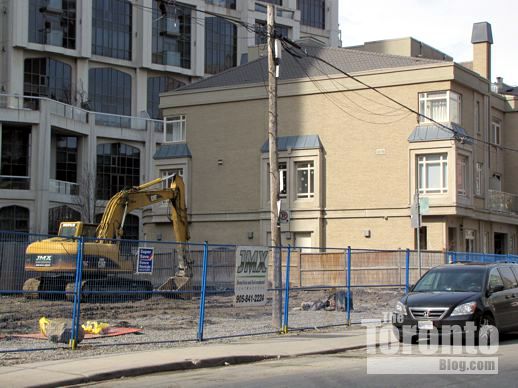 March 2 2012: An excavator at the north end of The Yorkville site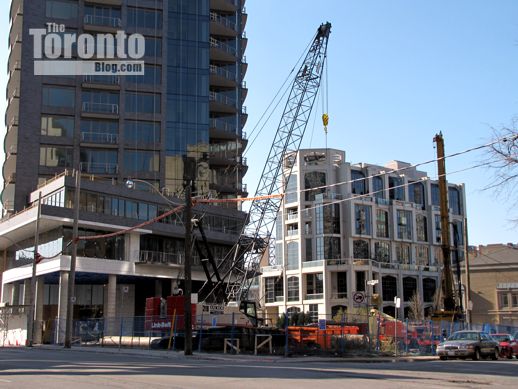 March 31 2012: A foundation drilling machine works at the south end of the site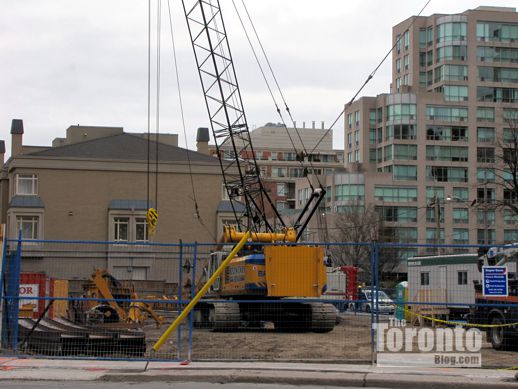 March 29 2012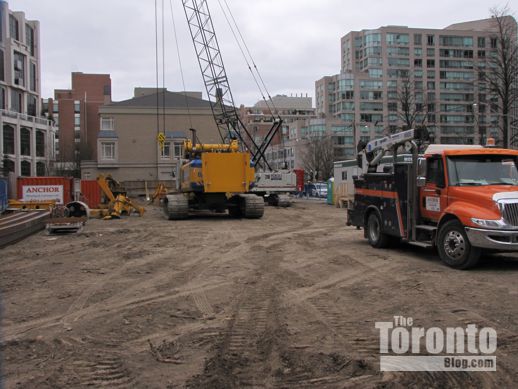 March 29 2012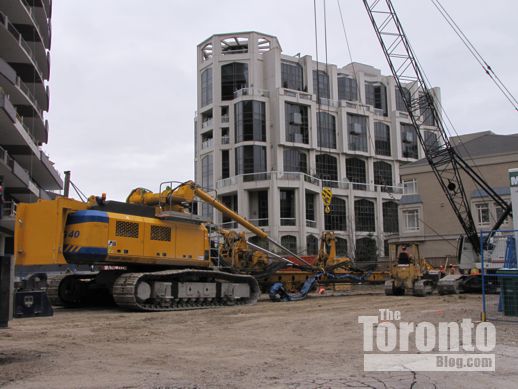 March 29 2012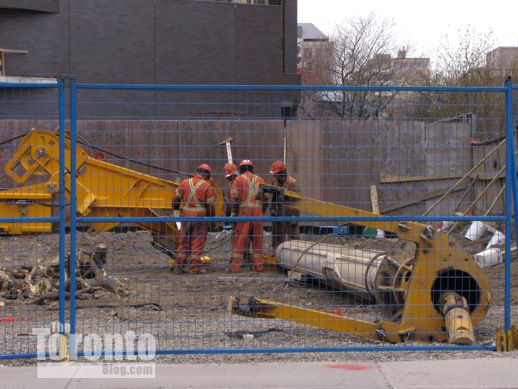 March 29 2012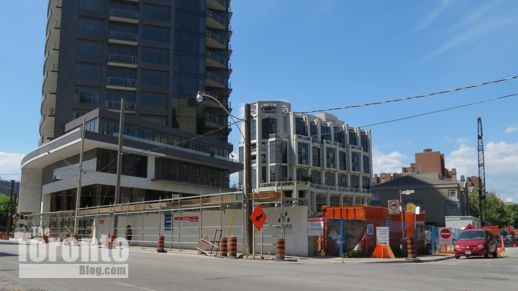 July 29 2012: Hoarding protects the Davenport Road sidewalk at the south end of the construction site, while the sidewalk on the west side of McMurrich Street is now off-limits to pedestrians as a staging area for the contractors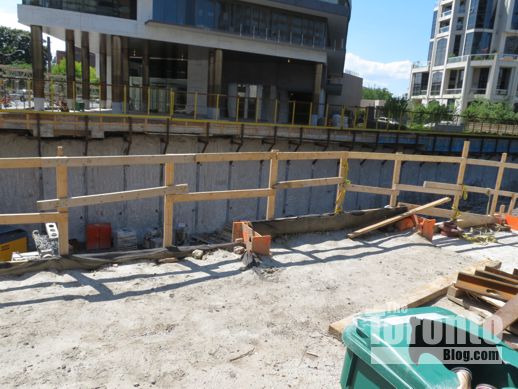 July 29 2012: A glimpse from McMurrich Street of the excavation for the condo tower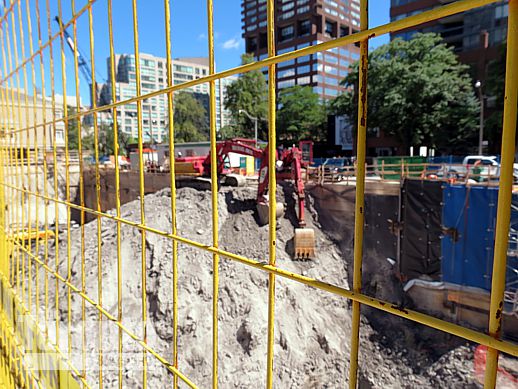 August 6 2012: Southwest corner view of excavation activity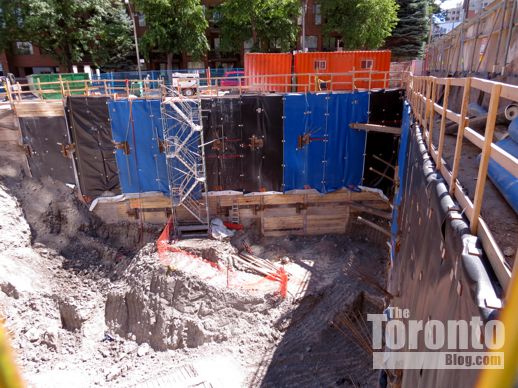 August 6 201: A peek into the southeast corner of the pit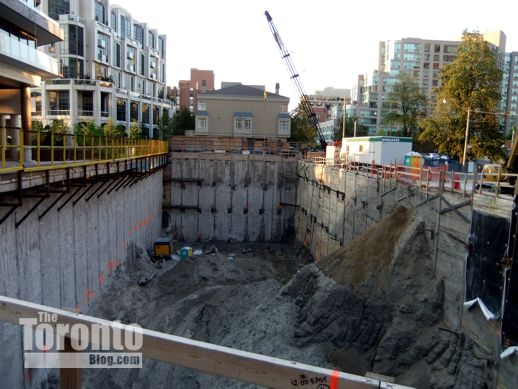 August 30 2012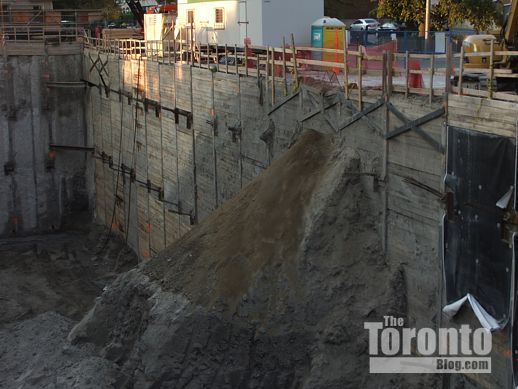 August 30 2012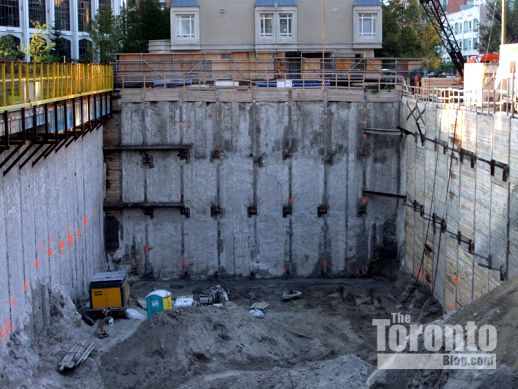 August 30 2012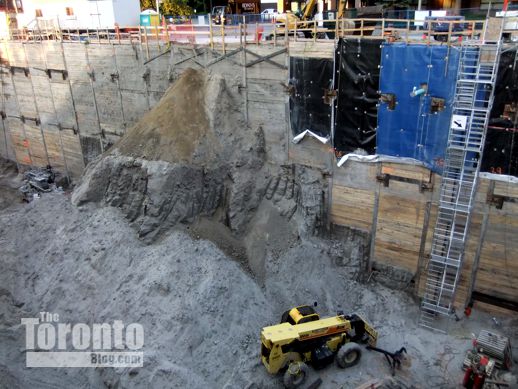 August 30 2012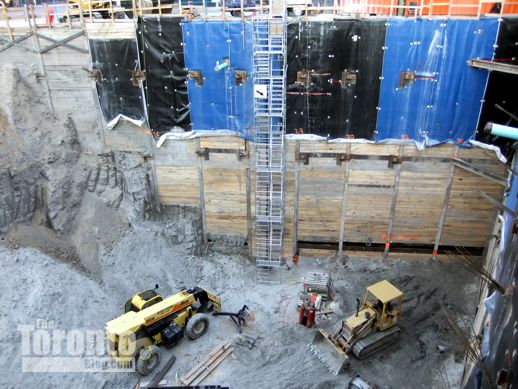 August 30 2012
August 30 2012: Machinery at the south end of the pit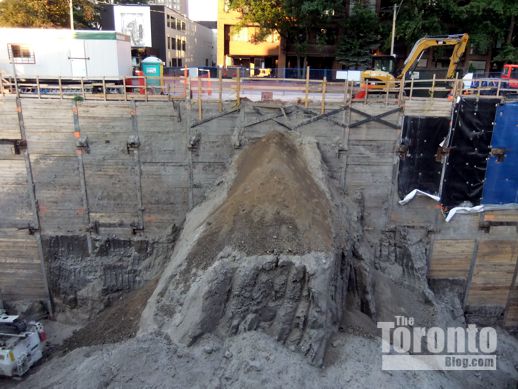 August 30 2012: Looking toward the McMurrich Street side of the excavation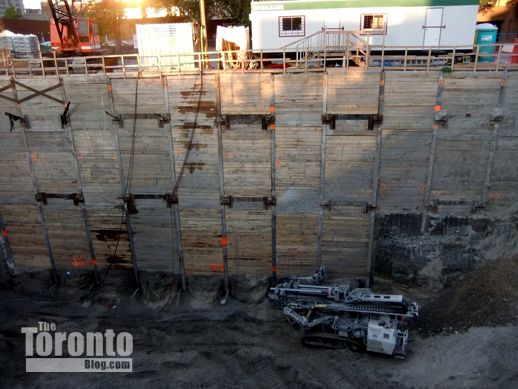 August 30 2012: A shoring machine on the east side of the excavation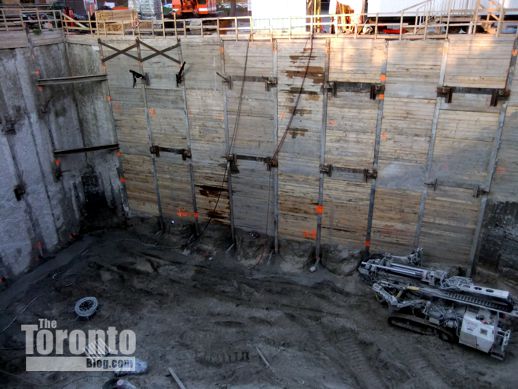 August 30 201: Looking into the northeast corner of the pit
August 30 2012