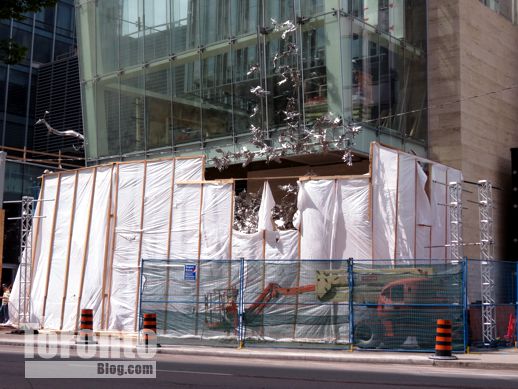 May 4 2012: Rising, a dramatic sculpture by contemporary artist Zhang Huan, will be unveiled Saturday at this location outside the Living Shangri-la Toronto tower on University Avenue, between Richmond and Adelaide Streets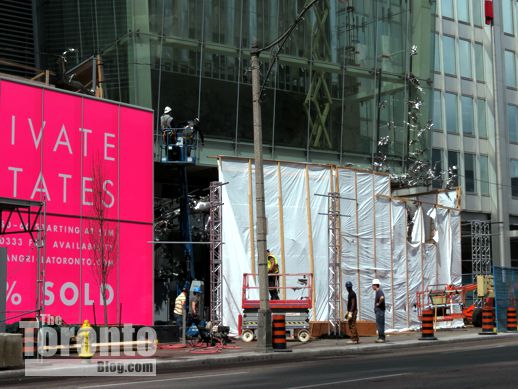 May 4 2012: Workers prepare the giant sculpture for its official unveiling ceremony, scheduled for 1-2 pm tomorrow afternoon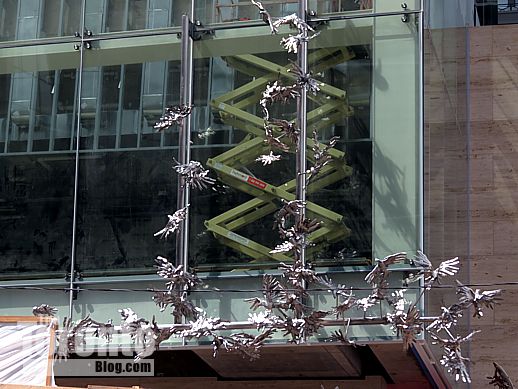 May 4 2012: The large-scale sculpture occupies a space at street level …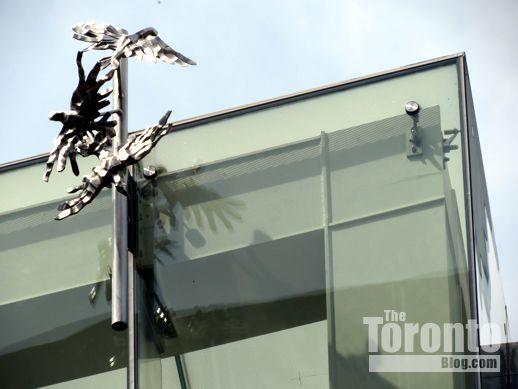 … and soars above the glass 'Ice Cube' at the building's NE corner …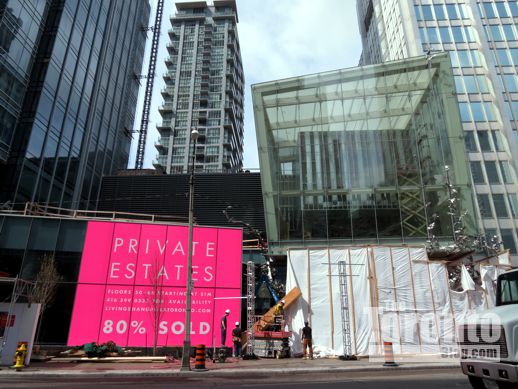 … seen here, from the University Avenue median to the east. This section of the building encloses a pool on the upper level, with a Momofuku restaurant on the floor below. The Momofuku Toronto is scheduled to open in August.

Taking flight: As construction of the 66-storey Living Shangri-la Toronto draws closer to completion, the building's developer is set to unveil the dramatic sculpture it commissioned for the public art component of its project.
Full-page advertisements published in local newspapers this week announced that the art installation — Rising, by Shanghai and New York-based contemporary artist Zhang Huan — will be unveiled at a public ceremony Saturday afternoon from 1 – 2 p.m.
CONTINUED ON PAGE 2