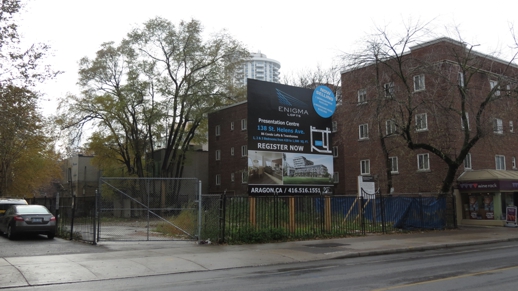 November 22 2013: A rainy morning view of the vacant property at 81 Wellesley Street East in the Church-Wellesley Village …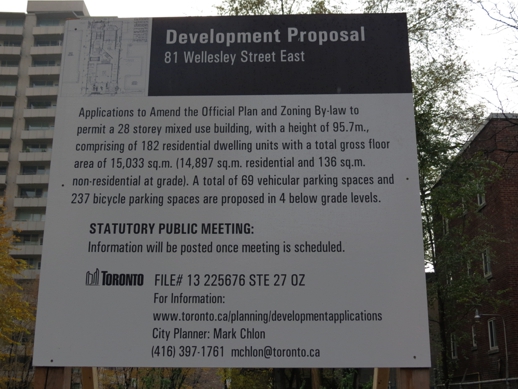 … where the City has posted this sign advising the public that a developer has applied to build a 28-storey residential tower on the site
New plan for Village site: A 28-storey residential tower with street-level retail space has been proposed for the Church-Wellesley Village site where a developer last year proposed building a 29-storey condo highrise in place of a Victorian-era mansion and coach house it had hastily demolished — much to the dismay and ire of neighbourhood residents.
The 182-suite, 95.7-meter-tall tower is proposed for 81 Wellesley Street East, former location of the Odette House mansion and coach house that for years had been occupied by Wellspring, a cancer support organization. Wellspring listed the property for sale when it decided to relocate to larger premises, and a small company called Icarus Developments acquired the site.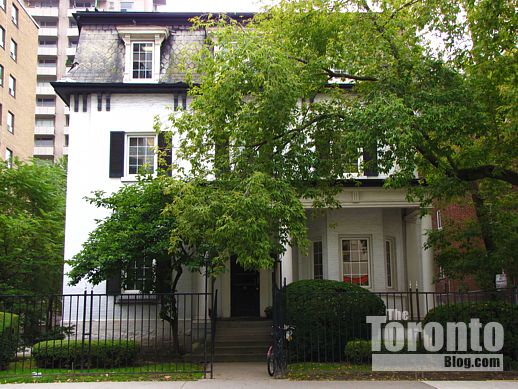 I shot this photo of the Odette House mansion at 81 Wellesley Street East on September 27 2011. The building, and a coach house behind it, were destroyed by the property's new owner a little more than three months later.
CONTINUED ON PAGE 2